Alright so it's technically not Google's cellular network rather they'll be piggybacking off of giants like T-Mobile & Sprint but packaging it in their own fashion. Google's Project Fi is meant to offer a easy & seamless cell phone carrier plan.
As of now you can sign up for Project Fi here as long as you have one of the following phones:
Nexus 6
Nexus 6P
Nexus 5X
How the Plan Works:
The aim is to offer a simple & straight forward plan.
$20 a month for Project Fi Basics which includes
Our plan starts with the Fi Basics for $20 per month, which includes: unlimited domestic talk and text, unlimited international texts, ability to use your phone as a Wi-Fi hotspot, and coverage in 120+ countries.
$10 per GB of Data USED
To see how much you'd save switching over see their plan page
Is it their own Network?
As mentioned earlier Google is piggybacking off of T-Mobile & Sprint   & of course wi-fi networks. The idea is that your phone will always switch to the best case network in your given area whether thats a wi-fi connection at home, 4G LTE while your out & about, or even 3G.  This theoretically means you'll have optimal performance wherever you are. Given that Sprint & T-Mobile offer decent coverage you're more than likely to always have some sort of stable connection.

As of now obviously this is only limited to Nexus users so anybody can't switch over to it. However they are doing promotions if you buy a Nexus under Project Fi such as the Nexus 5X at $200. This isn't for everyone but it is a great option for those who want to go with an alternative off contract carrier & if Sprint & T-Mobile offer great coverage in your are then it's a win win situation. Now for others their current carriers may be just fine as you don't get any benefits that independent carriers offer such as T-Mobile's unlimited data & Binge service. So ultimately in the end it comes to weighing out what your plan & carrier offer at whatever price you pay. This is a very early project but one that can definitely see some potential given that Google is moving to do more of their things in-house from the phones now to the service.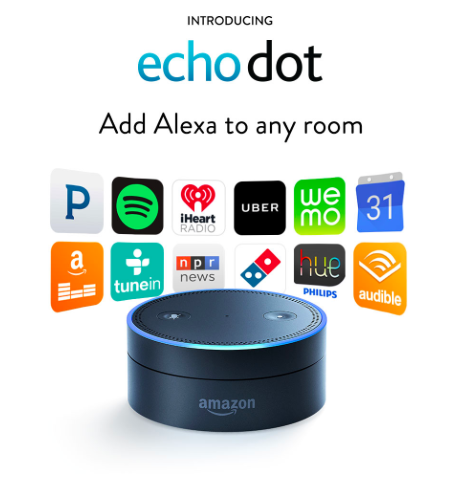 Amazon announced a two new devices in the Echo lineup the "Echo Dot" & "Amazon Tap". The dot aims to be a semi-portable Alexa allowing you have Alexa in any room you can carry a small hockey puck like device & plug it in to get Alexa. The Dot packs the Alexa assistant in it with a small portable speaker but also allows for bluetooth & wired connection to other speakers. This means you can easily connect the Dot to existing speakers in any room be it the kitchen, living room office or of course use the built in one.
While the Tap is essentially a portable bluetooth speaker meets Alexa. For the on the go traveler who wants the ability to play music from a mobile speaker. The Tap powers off of a battery that lasts up to 9-hours and can of course be recharged via it's docking station. Tap coming from the microphone button which the user can easily press to input any voice commands such as play music, what's the news, and so on.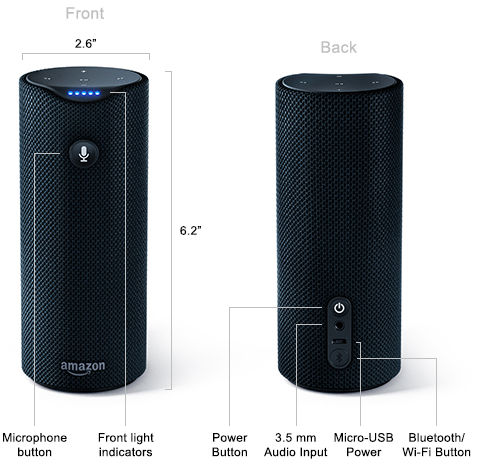 The catch being the only way to currently order the Dot is through an existing Alexa device scubas the Echo or Fire TV, while the Tap can be pre-ordered. Essentially you need to have Amazon Echo in order to buy the Dot. The Dot will be retailing at $90 while the Tap pre-orders at $130. Amazon has stated however the ordering process will be available for all customers soon. There have been a few workarounds posted on the web if you really are anxious to get one.
Alexa Amazon's assistant built into echo allows you to do various things such as stream music, order new items, ask various questions (weather, basic arithmetic, etc),  and even place order for third party services like Uber. The current Echo offers a base station solution that while convenient isn't at portable. It's meant more for a central location where in the Dot is cheaper can be connected to other speakers & be taken room to room as needed.
As of now the ordering process for the dot is exclusive while the Tap can be pre-ordered. This expands Amazon line of Echo devices making everyday tasks more convenient and automated through Alexa.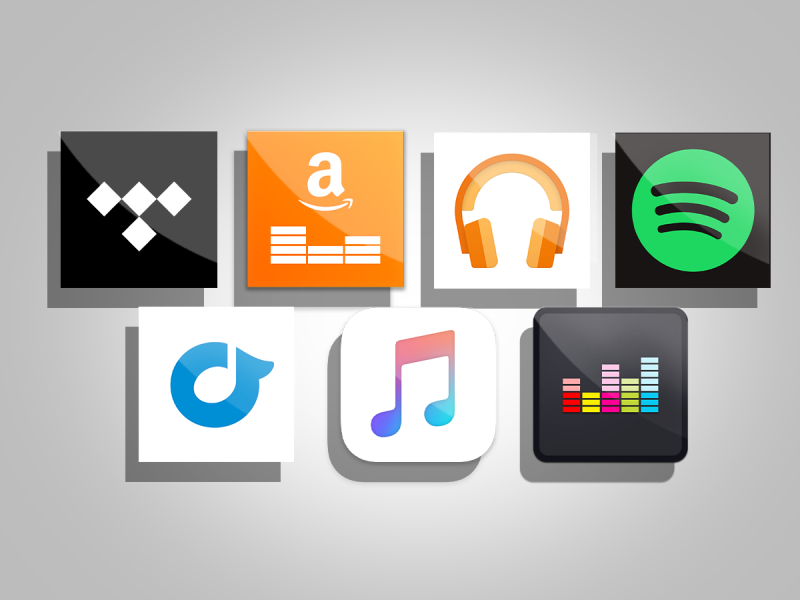 There's no shortage of music streaming services nowadays. Spotify as one of the leading services, perhaps your on Apple Music if you came from Beats or are an Apple exclusive user, Amazon Prime members may enjoy Amazon Music platform, & then there's other services like Jay-Z's Tidal with it's high quality audio.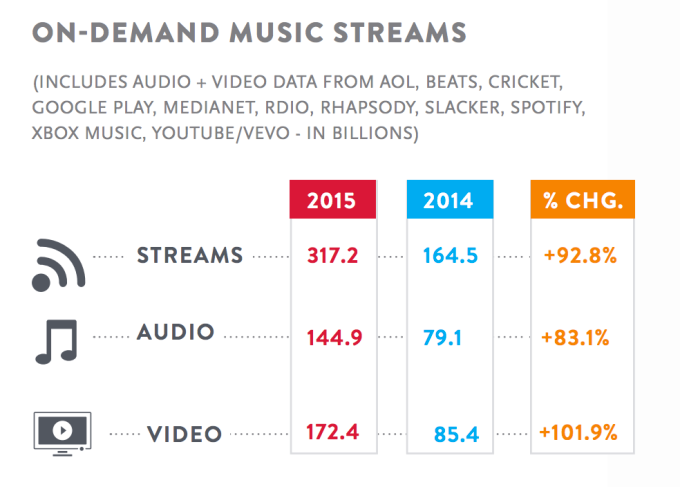 Point being music streaming services are all over & aren't going anywhere. Some offer certain incentives to get you to use their platform be it exclusives, bundling into other services, or quality.  The landscape however may be changing. As of now the big competitors consist of Spotify, Apple Music, Amazon, Google, and Tidal.
Apple Music being the latest to join the game with the acquisition of Beats. While Apple has ways to go it has established itself as a competitor offering the service to their user base on iDevices. It comes down to a number of elements nowadays with each service offering relatively similar libraries. Factors such as price, quality, exclusives, and extras/add-ons. Amazon for example includes their music streaming service within Prime which gives you faster shipping options, savings, video streaming access, and much more.
That all said the competitive field opens the door to possible mergers & acquisitions in order to gain an upper hand. It was recently announced by both Google & Spotify that Spotify would be moving their core infrastructure (backend) to Google's cloud platform to help increase quality, service, and of course pricing for their streaming platform. This is a big announcement for both companies & one that raise a lot of questions in terms of a possible acquisition down the line for Google to help it's standing in the space. At 75 million active users there's no better option than Spotify currently & given that Google made an offer in 2014 for the company it's not completely far fetched. As of now Spotify says the move will take some time but with its growth it was necessary to continue to provide a seamless experience for its users.
This talk has also sparked up other conversations with companies such as Samsung which is now rumored to be in discussions with Jay Z's company Tidal which he acquired only 16 months ago. Tidal being the service that focuses on quality & exclusives from Jay Z's fellow artists such as Kanye West recent album "The Life of Pablo" which skyrocketed Tidal's subscription & download numbers to #1 in the app-store briefly. The company which had a rocky start with lawsuits, shuffling through CEO's and other issues this would be a buyout that would help save the company. Samsung has already done a deal in the past with business mogul Jay Z securing his album for an exclusive release for $5 million. All in an effort to gain an advantage in this streaming space that is crowded by great companies.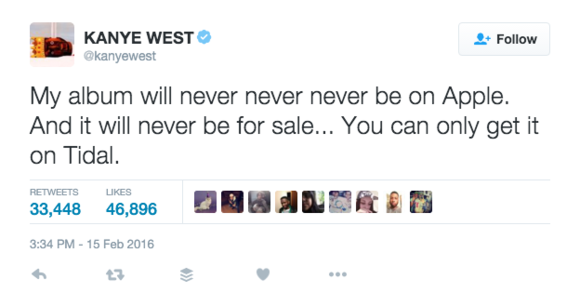 This could possibly mean with the mergers we'd see a Google/Spotify versus Tidal/Samsung, Apple Music/Beats, and Amazon battle. Acquiring not just the talent & subscriber base but software. All of this is of course just speculation & whispers at this point but nothing is too far off given the past negotiations & the way the industry in particular is heading. While artists like Swift & Adele may still hold out from the streaming space initially it's becoming a force that can't be ignored this day in age. Positioning yourself as a corporation with the best team, resources, and name is a wise decision.
Whether the deals happen or not there's no evidence that the growth of such services will slow down the question only remains who'll be left remaining when all is said & done.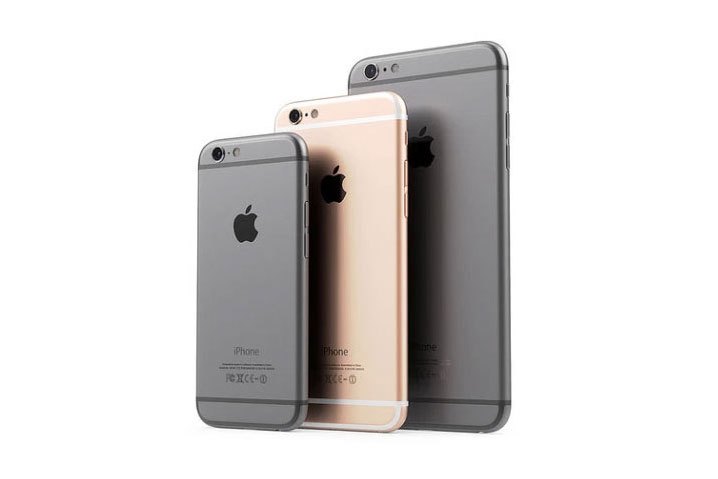 It's been rumored that Apple has been set to update the iPhone 5S to a newer model in the 4-inch display space. This would be a phone for those who preferred the smaller footprint phone while still getting all the new specs. It was reported that this phone would be labeled the iPhone 5SE.
Until recent new revealed Apple will be dropping "5" and be calling it the iPhone SE. That being said here's everything you need to know about Apple's upcoming iPhone SE.
What is it?
As noted the iPhone SE will be an upgrade of Apple's 2013 iPhone 5S. Rather than going with an iPhone 6C this year Apple will release the SE to cater to the crowd that prefers the smaller screen size devices, despite the move to bigger screens across smartphones. The SE will feature upgrades & support for current generation hardware such as the A9 processor,  M9 Chip, upgraded 8 megapixel camera and more.
What will it look like?
There have been many renderings & concept pieces of what the SE will look like. More than likely it'll be identical to the 5S with some curved additions to the screen & edges. Some reports say that the new SE may even be able to share certain accessories with it's previous 5S model. It's also said to receive the new Rose Gold color limited to that of the 6S.
Where it Lacks:
The SE isn't meant to be spec for spec with the newer 6S devices rather and upgraded generation of an already "S" based device thus the SE title. That said it'll most likely only come in 16GB & 64GB variations and limited to 1GB of memory/RAM. This may however make it a more cost affordable options for those looking to get an iPhone for family members or for those who just prefer the 4-inch form factor.
Apple made a similar move with the iPhone 5C at first release it was a phone featuring a plastic body to appeal to a certain user base. Given the move to bigger screen sizes however both on iOS & Android devices this is an unlikely move. Only sales numbers will determine the reaction to said device. Until then we have to await the announcement of the SE at Apple's March 15th event that will also feature other hardware releases/upgrades.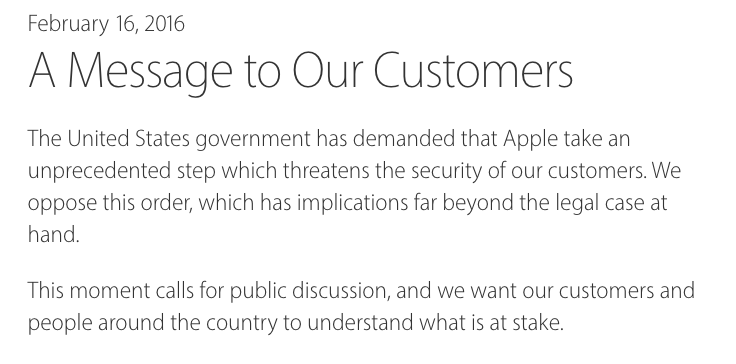 Tim Cook released a letter publicly via the Apple website today titled "A Message to Our Customers". In it Cook goes into detail regarding the US Government request for Apple to essentially create a backdoor to obtain information from an iPhone from a suspect in the terrible terrorist attack in San Bernardino last December.
This is major & important news regardless if you understand every minute detail of the request. Hell in all honesty even I don't understand every technical aspect. That doesn't mean I don't understand it's importance however. In essence our devices iPhones, iPads, iPod's are protected so that our data be it messages, photos, or what have you are unavailable to unwanted eyes. As with any company customer protection is of utmost importance. Even more so with that of technology companies, Apple in this case is no exception & have stood firm on their encryption stance.
Thus far Apple has provided help to the authorities that are within their limits. However the FBI now wants them to circumvent the very security they setup in order to get more information from the suspects device. This is where the backlash on Apple's end begins & in turn Tim Cook's letter.
Specifically, the FBI wants us to make a new version of the iPhone operating system, circumventing several important security features, and install it on an iPhone recovered during the investigation. In the wrong hands, this software — which does not exist today — would have the potential to unlock any iPhone in someone's physical possession.
The bigger argument here being if Apple was forced to succumb to such requests that this wouldn't be a one off thing. No matter how much the government or others will try to convince you. Once this backdoor is created there is no stopping the use of it in the future. It compromises the very principles of encryption.
The government suggests this tool could only be used once, on one phone. But that's simply not true. Once created, the technique could be used over and over again, on any number of devices. In the physical world, it would be the equivalent of a master key, capable of opening hundreds of millions of locks — from restaurants and banks to stores and homes. No reasonable person would find that acceptable.
Now of course the other half argues in defense of said request. That it's for the greater good & at times for the overall safety we have to break some rules. There's no denying that the act in which led to such requests was a violent & inhumane one. An act of terrorism that no one including Apple stands by or supports. However in this case it's a company standing for it's principles & more importantly customers against a government that despite it's best intentions are asking Apple to do something that they technologically cannot even do currently.
You can play the ignorant card certainly in a situation like this. As your data isn't the one currently at stake. I say currently as in many cases like these it isn't & won't be the first. Until something like this happens to you be i the iCloud leaks or a government order it's something that can't be simply ignored. Because if a company like Apple is forced into such acts our rights & data is at stake if not now in the future.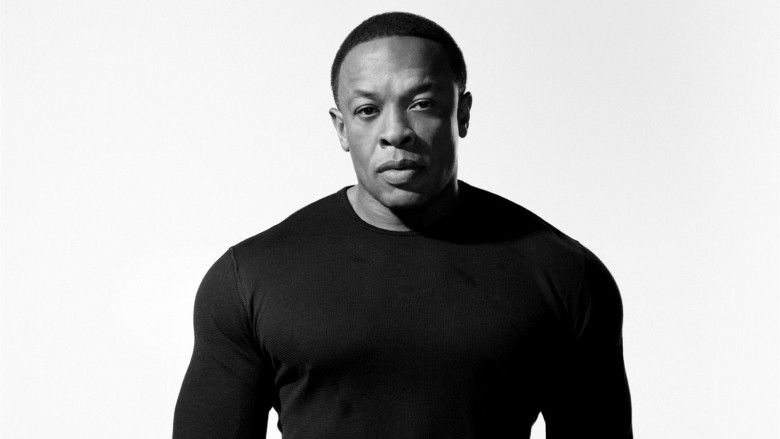 It isn't new news that Apple has been working on their own TV network/service for quite some time. The service would allow Apple to host multiple providers content in a packaged deal while also offering their own exclusive content similar to what Netflix, Hulu, and other networks do already.
Vital Signs is reported to be Apple's first original series that will be a six part look at famous producer, artist, and business mogul Dr.Dre. Since the acquisition of Beats & adoption of their music streaming service Dr.Dre has been heavily involved in all things Apple. They're looking to skip the wait on getting their network off the ground & go straight to distribution via their platform Apple Music. So it isn't per say TV but will be offered exclusively to their members similar to that of their Taylor Swift 1989 world tour documentary. In this case however it'll all be produced & handled by Apple.
The show itself will be led by music video director Paul Hunter & reportedly star Dr.Dre himself along with other talent & co-stars. It was only a matter of time till we saw a company like Apple not just offer & distribute the content but create it. With the popularity of Netflix Originals lately it's no question that its a step in the right direction. More updates to come.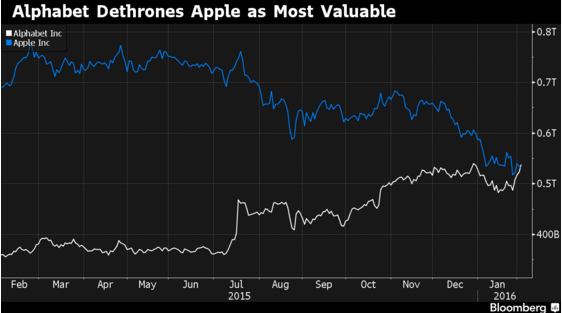 Alphabet the parent company of Google has recently became the world's most valuable company overtaking the behemoth that is Apple. This is big news as the stock climbed 4.2 % as of market open this Tuesday.  The companies market cap is now valued around $542 billion while the previous holder Apple sits at around $532 billion.
Alphabet which was consolidated into one company not that long ago helps the company diversify. Their investments are spread of course throughout all sorts of ventures & projects from Android, Adsense, AI, health tech, internet access and much much more. These various revenue streams have definitely helped the company grow year over year & take over one of the worlds biggest companies. There's no doubt of the parent companies successful year thus far in market & related to that of product releases. 2010 was the previous year in which Alphabet was worth more than Apple so it's been quite some time. Their play is to go forward & invest further in mobile as they see most of their ad revenue & business going forward being in that field.
There's no doubt the market will continue shift & both companies are anything but invulnerable or doomed.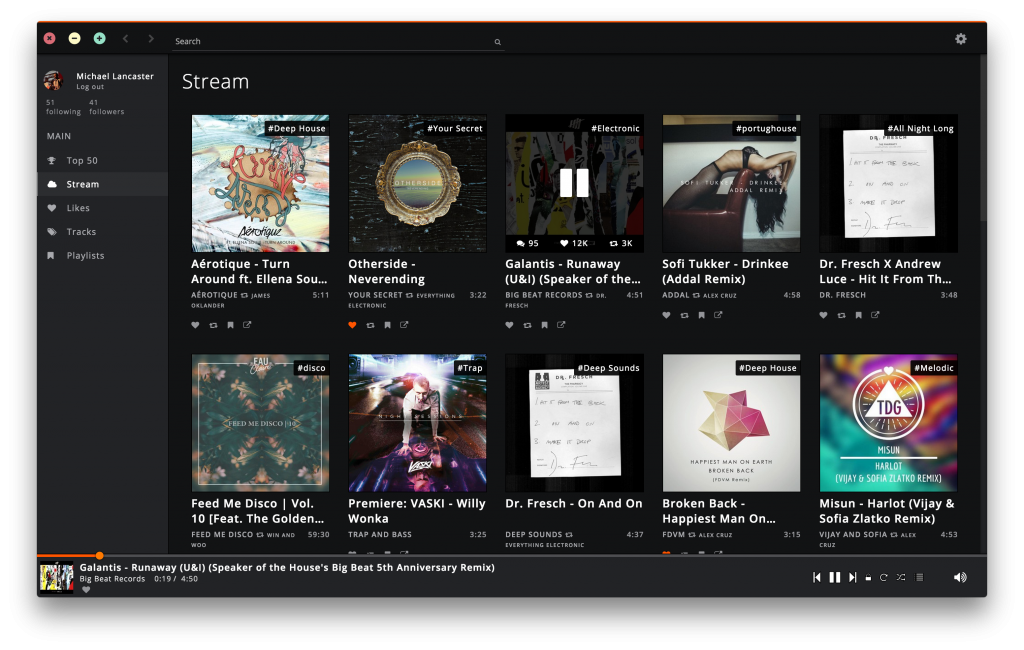 If your a fan of the Soundcloud music service be it for mainstream music or the underground scene & want access to it outside the website environment then Soundnode may be for you. Personally I've always preferred a desktop app experience & soundnode brings that cross platform to your Windows, OS X, and Linux.
Currently the app allows you to login & display Top 50, Stream, Likes, Tracks, and Playlists. Overall the app offers a clean & minimal user interface for Soundcloud lovers.
Download the app today for more information!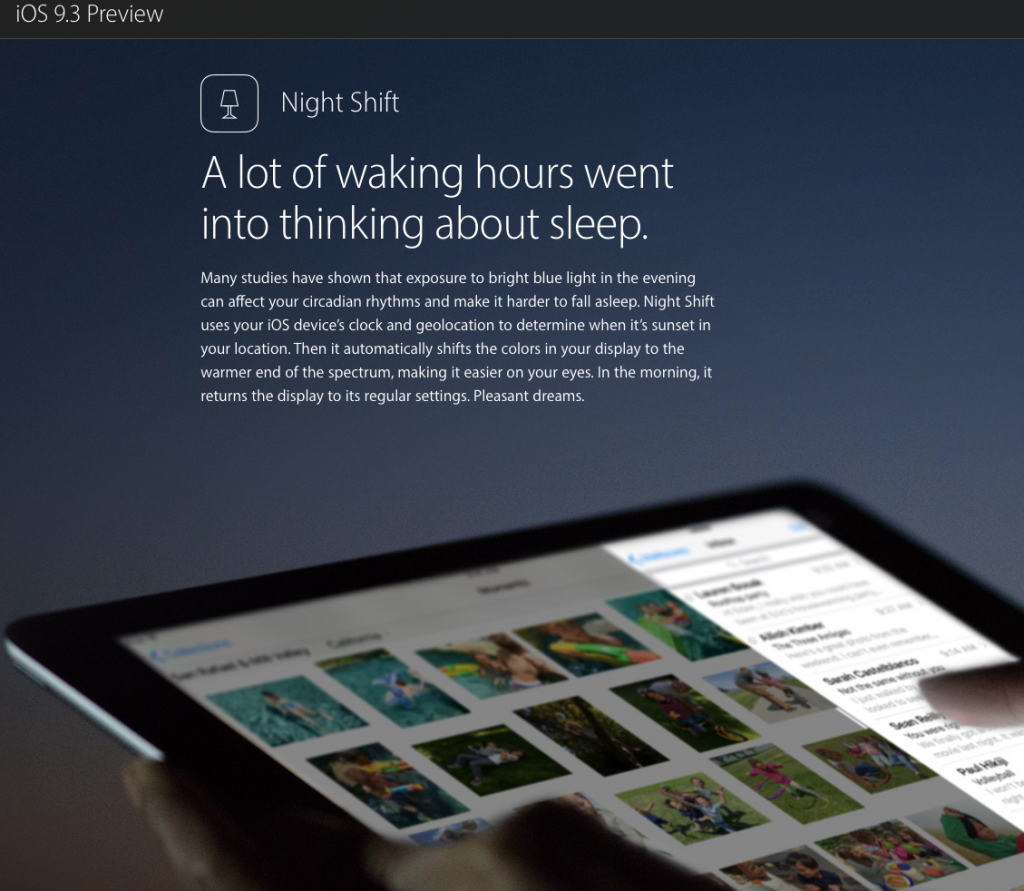 Apple released a preview of iOS 9.3 today outlining some of the new features. One of them being what they call "Night Shift" mode. This is similar to the popular tool known as F.lux for mobile & desktop users. F.lux adjusts screen color to allow for a warmer tone & easier on the eyes experience. For those who use their computers for prolong uses of time should definitely check out the tool. Recently F.lux was made available to iOS users through a xcode workaround. However now Apple is implementing their own solution right into their OS.
As their preview page describes the feature:
Many studies have shown that exposure to bright blue light in the evening can affect your circadian rhythms and make it harder to fall asleep. Night Shift uses your iOS device's clock and geolocation to determine when it's sunset in your location. Then it automatically shifts the colors in your display to the warmer end of the spectrum, making it easier on your eyes. In the morning, it returns the display to its regular settings. Pleasant dreams.
Soon enough we'll see this pushed out to iOS after developers & users have had time to test it & Apple irons out any bugs. Given the amount we use our devices nowadays in some cases more than our computers this is a very welcomed feature.
You can read more about iOS 9.3 beta features here.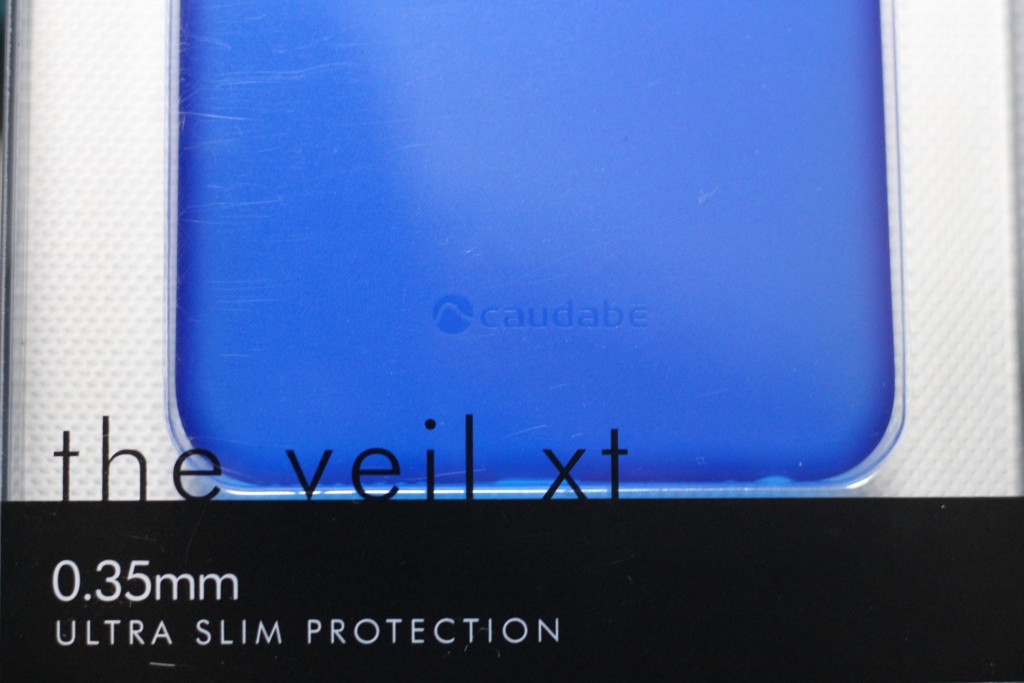 Caudabe's Veil XT is an iPhone case that focuses on simplicity & minimalism. One of the thinnest case in the market coming in at just 0.35 mm. The idea behind it is it's a case for those who don't necessarily want a case & appreciate the original form & function of the iPhone. This is what made it personally stand out to me. The Veil XT compared to the Veil model offers full coverage around all edges of the phone with exception of the front screen. Veil XT's purpose is to protect the phone from scratches & minor falls. This isn't your average case with reinforced material or shock protection again it's purpose is to maintain the naked feel of the iPhone.
Veil Price: $13 USD (Affiliate)
Veil XT Price:$21 USD
The case is made for a variety of phones however in this review I'll be examining the 6S & 6S Plus models.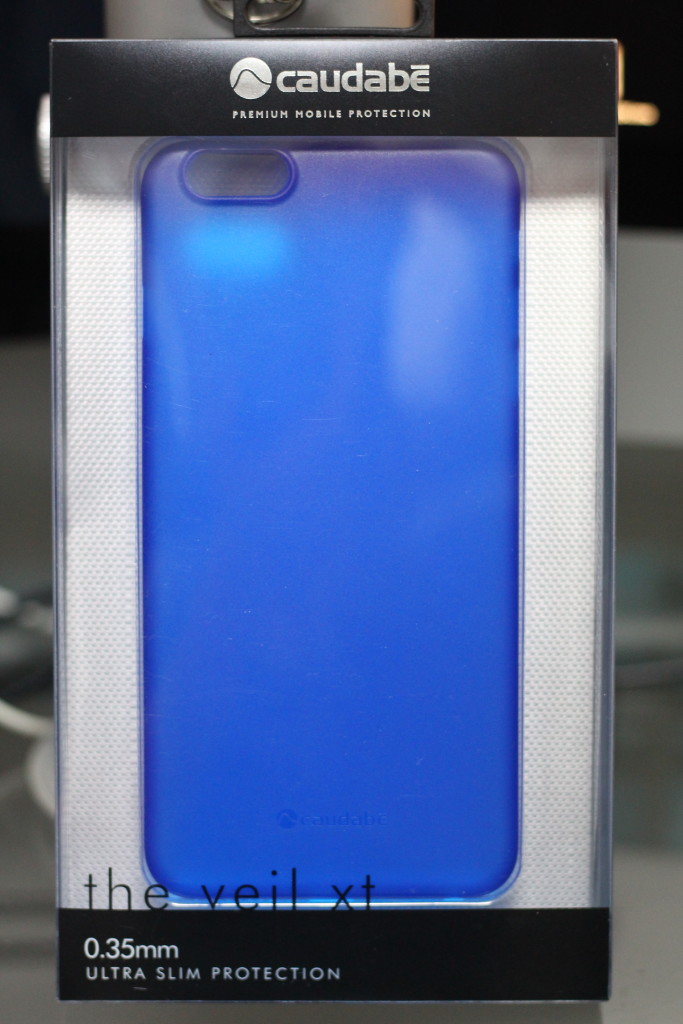 Video Review:
Design:
Again the design on this case is minimal. A very light & thin plastic like material with a matte like finish. Personally I like the feel of the case however I could see it being prone to slipping for some. The Veil XT covers all of the iPhone's edges neatly. All port cutouts are precise & flush. I had no issue accessing the volume rockers, sleep/wake button, or mute switch. Additionally the bottom ports which are covered in the XT model were all easily accessed as well. All 3.5 mm AUX/headphone connectors worked without any issue. The slim design of the case made it easy to plug in any cord without exception in my testing where as other cases tend to be a bit to thick for certain angled connectors. The lighting port & speaker grills are also aligned perfectly as to cause no issues.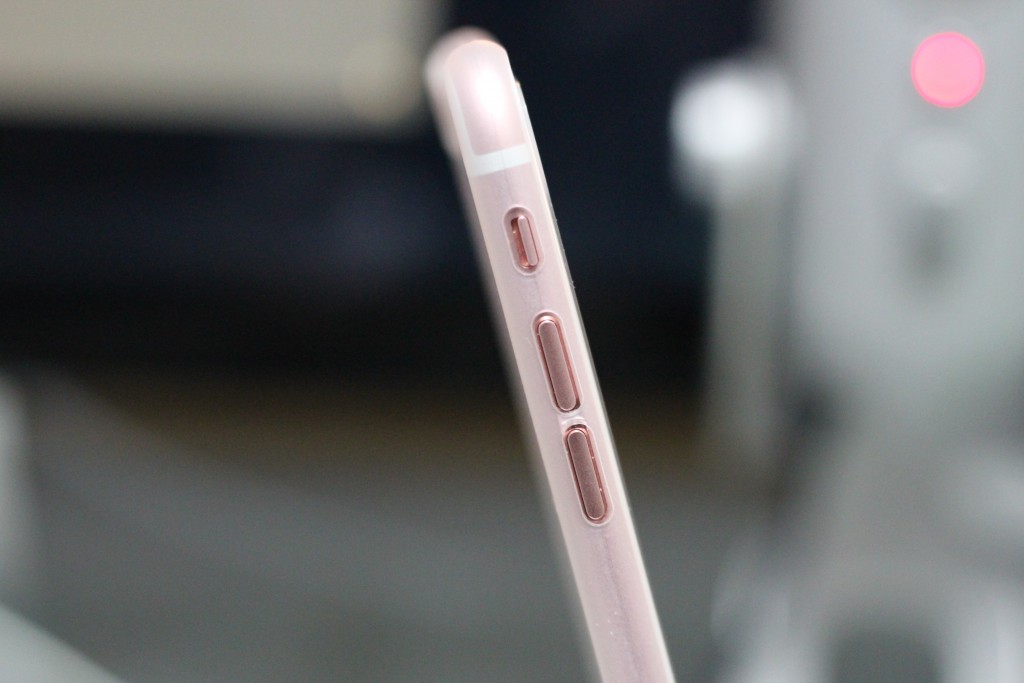 Beyond that the branding on the case is kept to a minimal aspect as well with Caudabe logo subtly on the back. Personalization wise the case is offered in a variety of colors that add a great customization aspect to the case.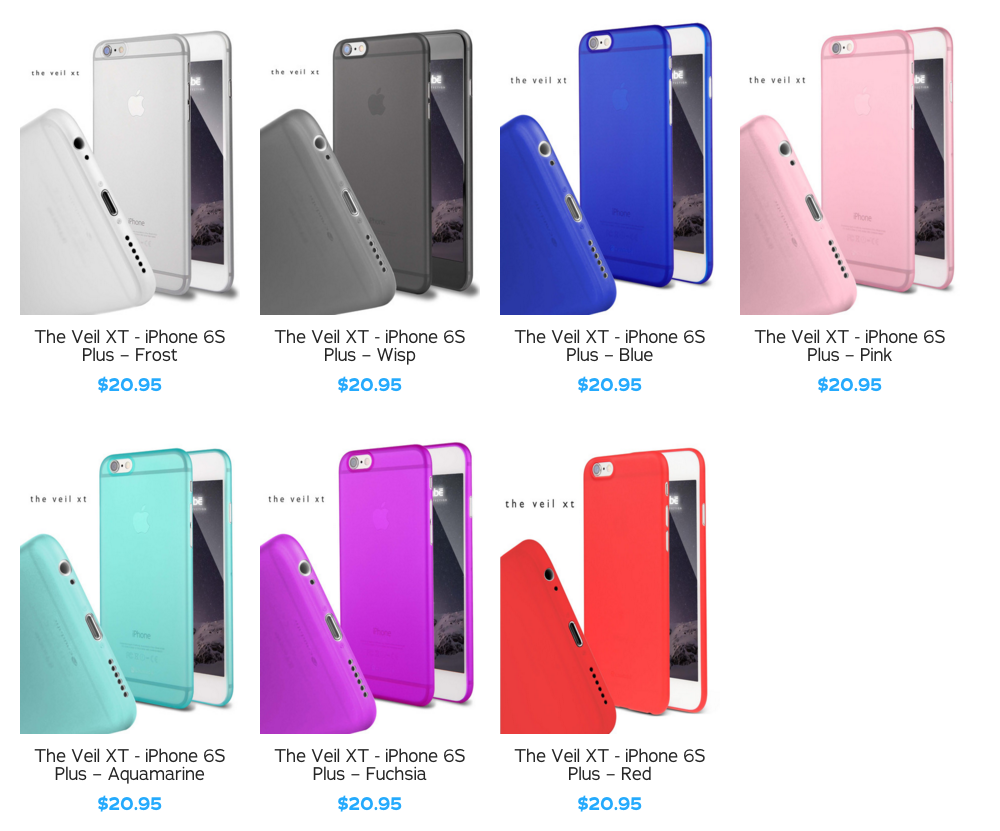 Further testing the case accommodated for what I'd call design oversights on the iPhone 6 models. The protruding camera lens for example is solved by a very thin lip added to the Veil XT evening out the phone. This comes at not detriment to the flash on the iPhone. All of this accomplished without adding more than 0.35mm to your iPhone.
Installation:
Installation was fairly simple however it's worth noting that case is very fragile. Taking your time is important & not using excessive force as it can lead to breaking the case. I noticed in my testing that the iPhone 6 models for some reason were much more difficult to take off compared to the bigger 6S Plus models of which there are no difference other than size. Other than that you simply slide the phone in starting from the bottom as recommended & snap your phone gently into place.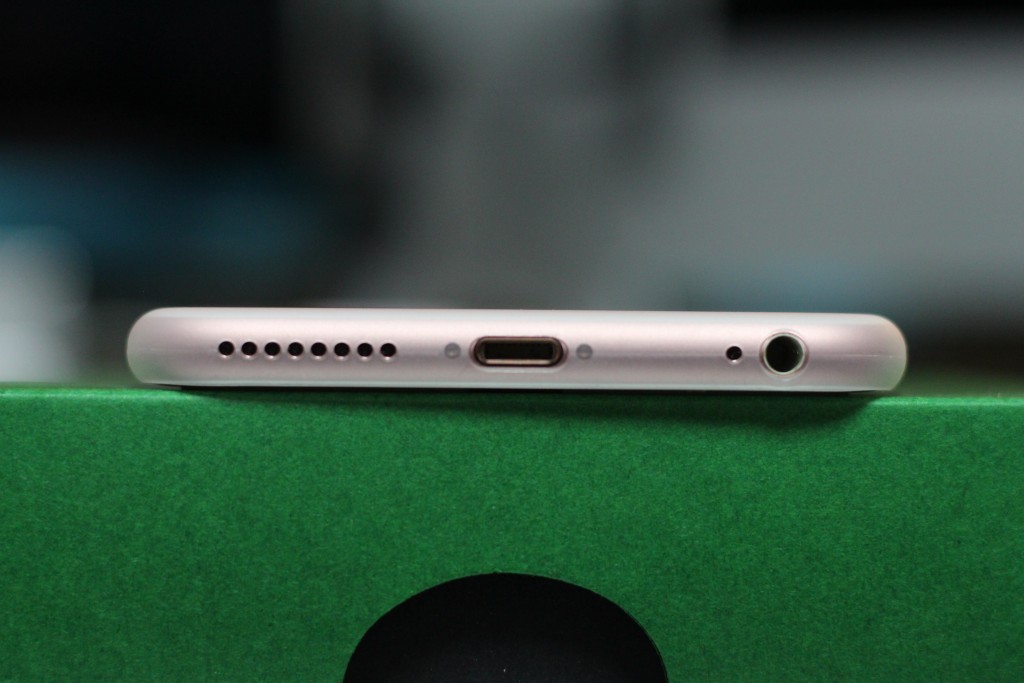 ---
Pros/Cons:
Pros:
Affordable $21
Minimal Design
Customization
Precsicse cutouts
Cons:
Fragile (Not meant for hot swapping)
Doesn't offer front or full protection
---
Overall the Veil XT is a case that isn't for everyone that much is certain. However Caudabe from what I've seen in their PR doesn't shy away from this rather they own up to it. That's something I personally respect, the case is meant for those who want the simplicity & original design on the iPhone while still getting minor protection against everyday damage. In my opinion a case should be unobtrusive in it's design not hindering me from accessing my phone in anyway while also being protective to a certain level. The Veil XT in my case achieves all of that while being affordable & stylish in it's simplicity.
I'd reccomend it to those who want to add some level of case/protection to their phone. A skin meets case design that can be added & forgot. For more information head over to Caudabe website or purchase the Veil XT or Veil case.