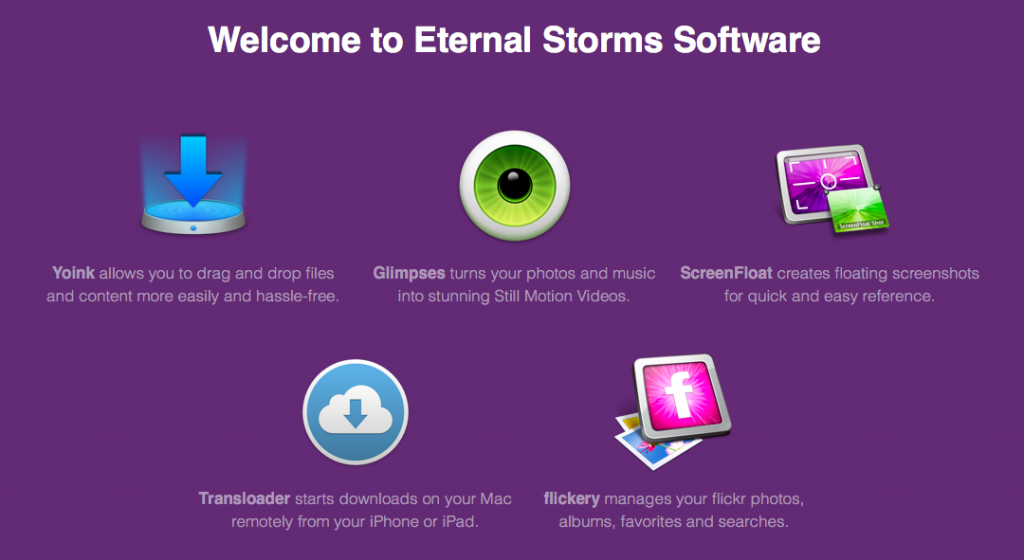 My thanks to Matthias of Eternal Storms Software for sponsoring DigitalDojos this week. Eternal Storms provides software for both Mac OS X & iOS that helps users with everyday tasks, all ran by indie developer Matthias Gansrigler. Makers of apps such as Yoink, ScreenFloat, Transloader, and many more.
I'm honored to have them as a sponsor given their long history of app-development. I remember using one of Matthias first Mac App Store apps Flickery back in the day. Making it easier then ever to organize & upload photos in a desktop environment. Since then Eternal Software has continued to produce apps that simply make my OS X workflows that much easier. Whether it's Yoink's drag & drop functionality or one his latest Freeware apps SiriMote that allows you to use the new Apple TV Siri remote on your mac. Your bound to find something useful in their library of apps & I highly encourage any Mac OS X or iOS user to check out their site & hope you enjoy the upcoming content I have highlighting how I use some of their apps.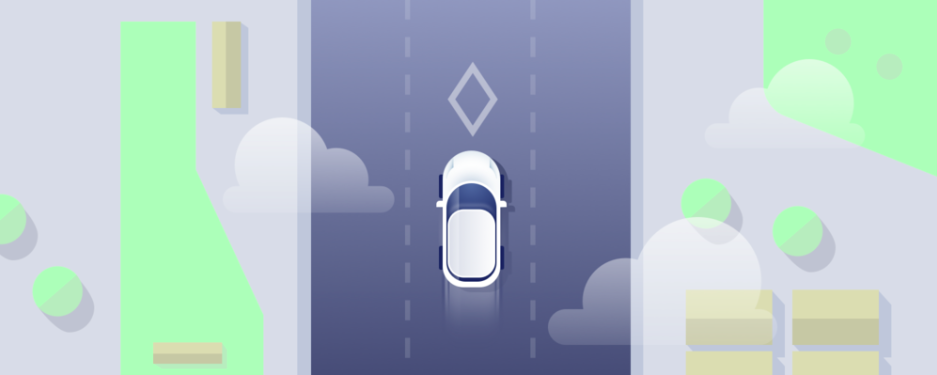 It was only a matter of team that Lyft the ride sharing service introduced a carpool option to their app. The carpool feature is designed to allow commuters catch a ride with someone on the same route. This helps you make the commute to work & save on costs of course. As a drive you get paid essentially to take & drop a passenger off along the everyday route you take. The difference between this & Lyft's line feature or Uber's Pool feature is that it's specifically meant for work related trips on existing routes that drivers take each day.
Nowadays, getting to work is work in itself. Congestion has become an inescapable part of the American commute, and rush hour is getting worse nationwide.* Yet 80% of Americans still drive to work alone because it's their best option.** Until today.
The feature is rolling out into major cities starting with the San Francisco area. This can be ideal for those who typically take public transport, want to save on commute costs, and so on. The idea is that it'll allow you travel a bit faster as with an extra passenger you can easily enter the carpool lane & get to work. It limits you to only picking up one passenger that way you don't have to worry about multiple drop offs. Price wise Lyft is currently quoting prices anywhere for $4-10 for riders & drivers have the ability to up to $10 per trip without changing any of their routes.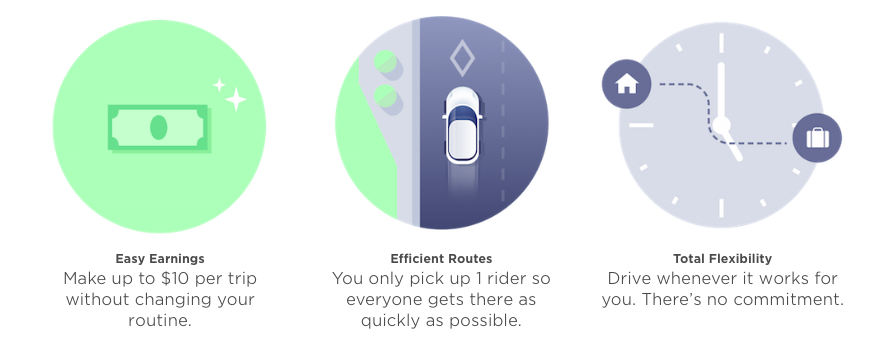 So if you commute & are already taking advantage of such ride sharing services & want to cut down on costs or a driver whose looking to make a couple extra bucks while helping someone else out then look into Lyft Carpool.
 Save $5 on your first Lyft ride for new users by using my code!
ADRIAN796079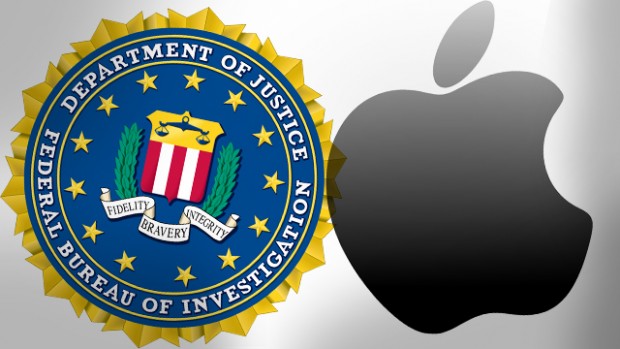 The news world be it within tech circles or not have been focused on the big encryption case of Apple vs FBI over the last couple weeks. We've seen debates from both sides & the outpouring of support from both companies & everyday citizens be it for or against Apple refusing to create a backdoor to get into the San Bernardino shooters iPhone.
After much back & forth debate it was revealed last week that the FBI may have had a 3rd party source who claimed to have a method to bypass the iPhone lock functionality & gain access to the device to uncover whatever data they could find. As of today the FBI has officially submitted for the cooperation of Apple in the case come to a close after claiming successful entry into the device. The FBI has yet to disclose what exactly was found on the phone or the 3rd party method involved in bypassing the phone. Stating:
Our decision to conclude the litigation was based solely on the fact that, with the recent assistance of a third party, we are now able to unlock that iPhone without compromising any information on the phone.
This brings the very drawn out case to a close for now… Apple will surely rebuttal with a case for the FBI to report said bypass so that they can ideally patch this method for future use. While the battle for the FBI in this case may be won the war for encryption and the governments say in what a company must do is far from over. Many have speculated the method that allowed the 3rd party & FBI access but with physical possession of the device it's likely that they used some sort of hardware modification to gain access, if not exploiting & taking advantage of an unknown iOS bug.
However the flip side of this is that it's public knowledge now that there is a method of some sort to access locked devices & the Justice Department for the most part has this in their possession. Whether they continue to use it in similar cases or honor their claim that this was a specific situation. Apple has yet to make a official statement regarding the breach & I can only imagine are scrambling behind the scenes to uncover this entry into their devices which while it represents one device accessed could mean many more in the future. As Apple has always stated this isn't about the specific case & iPhone rather about their customers privacy to their data.
The case may be over but the story is far from finished.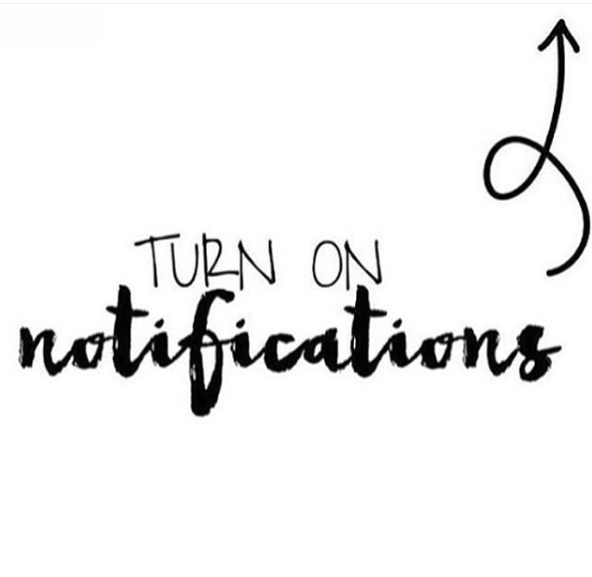 Maybe you've seen images with the following text floating around.
Starting tomorrow IG will no longer be using chronological order for your timeline. Instead it will be using an algorithm to determine what it thinks you find "relevant" and place those posts at the top of your feed
Is this some hoax or scam to get you to click some random button. In this case it actually is accurate. Influencers on Instagram are asking followers to sign up for push notifications in the event you'd like to see their photos. The irony being if this "algorithm" works the way it should then your suppose to see their photos to begin with.
Starting tomorrow the Facebook owned photo sharing network will be rolling out a pretty big change to the app. Recently Instagram posted the following blog post outline their new "moment" based timeline.
You may be surprised to learn that people miss on average 70 percent of their feeds. As Instagram has grown, it's become harder to keep up with all the photos and videos people share. This means you often don't see the posts you might care about the most.
What exactly does mean for your feed?
Essentially the typical chronological order your used to based off who you follow will change. You'll start to see photos you care about more based off what Instagram's algorithm thinks. Taking into account for example people you tag in your photos, profiles of peoples pictures you typically like, and so on. Given that some accounts are tied into Facebook this would be easy for them to find out more info & tailor your feed. While they quote you miss 70% of your feed due to the chronological order.
This is nothing new in the world of social networks both Facebook & Twitter have made a move towards algorithmic based timelines/feed but to see on a very visual app will be a big change. While I agree that some pictures can buried in the current chronological timeline from peoples whose post I may have missed I'd much prefer scrolling down through it then having everything in disarray. I think the "Insta" part of Instagram comes under fire in this sort of timeline. You see pictures in the order they were posted. A visual storyboard so to speak & while moments I care about is a nice thing to prioritize I don't know if it's worth jeopardizing the entire timeline. While this is yet to be rolled out to everyone you'll notice the updates starting tomorrow. That said time will tell how Instagram responds to the feedback & how the users take to it.
So tomorrow when you open the app to scroll through take a moment to see how you respond to said photos. Is it the moments (photos) you care about or just a mix of pictures you'd much rather see in the order they were posted.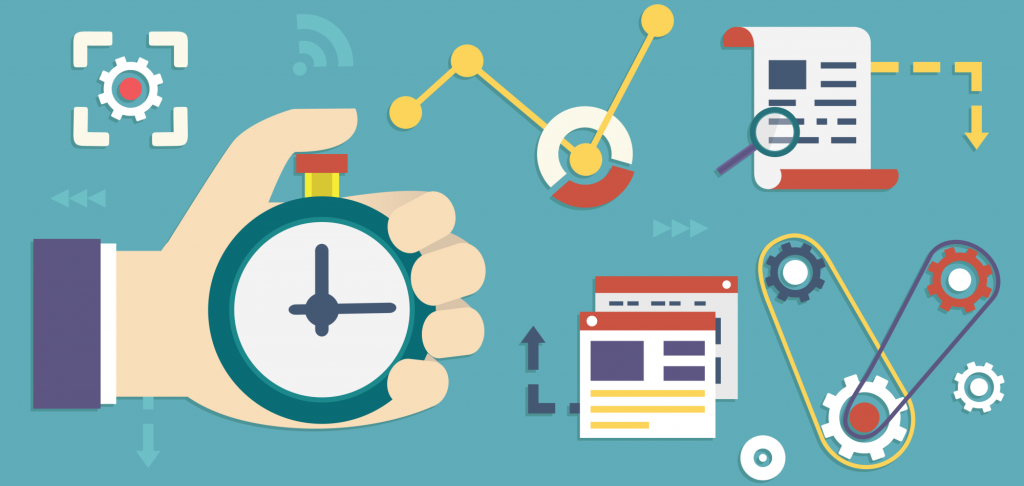 The apps we use day to day allow us to get the work & play done on our macs. Finding those gems in a sea of apps that allow us to save time, improve our workflow, or make our everyday tasks easier can make all the difference. Here's a list of my top five favorite productivity applications.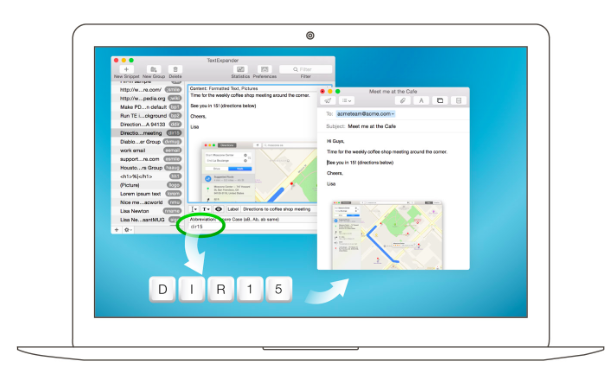 TextExpander allows users to simply input a few keystrokes in place of full phrases you may typically input. Some great examples are addresses, e-mail signatures, and various other repetitive text forms. You simply set a shortcut such as:
emailsig1 
TextExpander Translates:
Regards,
Adrian Cauguiran
CEO ScreencApp | Head Content Creator DigitalDojos
This saves you a ton of time & can help in a variety of situations. A great part of the app is the communities snippets that you can find online to help you in various situations. A great technique I've seen is using TextExpander to autocorrect common typos you may constantly input. Simply put if your typing a lot & spend a great amount of your time filling out forms, inputting text, typing then grab it!
2-Yoink (Taking Drag & Drop to the next level)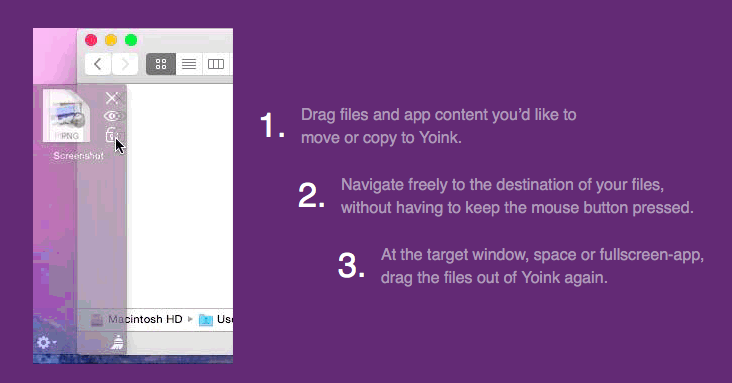 This is a simple but highly effective utility that takes the common drag & drop functionality & brings it to the next level. Yoink adds a pop-out bar to OS X that allows you to easily drag files from anywhere into Yoink. This allows you do multiple things. This is even more useful for OS X users who are limited to a single screen. As this saves you the tedious tasks of navigating finder windows or copy/pasting files & so on.
You can store app-content into the Yoink bar & then simply switch to the app you'd like to use them in. A great example is taking multiple files from a desktop & dragging them into Yoink from there swiping back to another space or app like mail. What I love most about Yoink is the customizable options it brings. Allowing you to easily place the Yoink bar & adjusting it to your liking. Simple time saving apps like these go a long way.
3-Daisy Disk (Find the Largest Files in the Shortest Time)
Time to time our mac hard drives get full & it's a reminder for us to do some file cleaning. Whenever it happens it can be a hassle to find out what exactly is taking up the most space on your hard drive & how to get rid of it. Having an app daisy disk saves you all the time hunting the files down or going into Finder's plain view size system.
DaisyDisk makes this process simple & better yet visually appealing. Laying out your disk in fragments so you can visually see which larger chunks are taking up your hard drive & making it simple to find & delete them. While you may not be doing this constantly whenever you need it the time save makes the app highly worth it.
4-F.Lux (Adjust your display to the time of day)
F.lux to me is an essential tool to have any time you get a new computer. While it isn't an app that you interact with per say it's something that'll make those long hours of computer usage that much more bearable & return productive.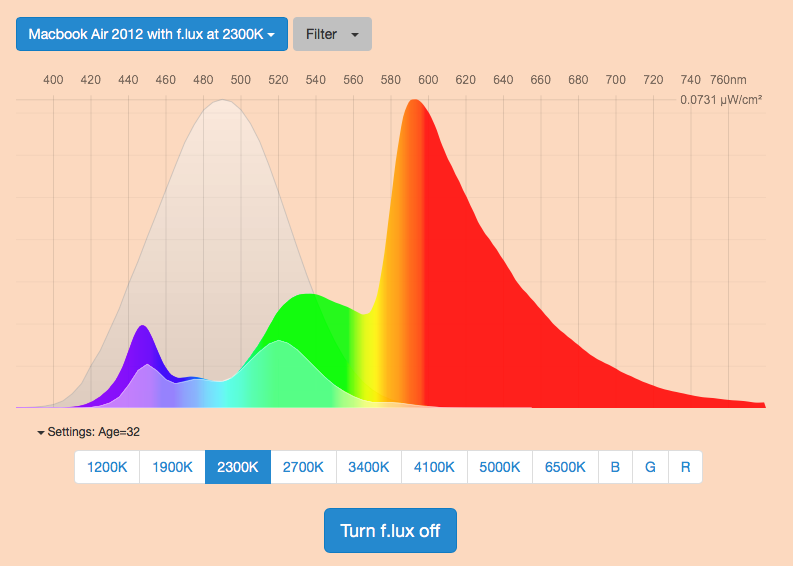 F.lux aims to essentially eliminate blue light the light emitted from display that not only effects our eyes but our sleep as well. The app adjusts the hue/color of your monitor depending on the time of day. Getting warmer as the night goes on & back to normal during the day. While it takes some time to get used to it's definitely worth it.
5-Wunderlist (Easiest way to make/share lists)
There's no shortage of to-do based apps but Wunderlist has always been a personal favorite. It's cross platform compatibility & ease of use when it comes to sharing lists out makes it a key app. Whether it's personal lists or professional based ones you can easily organize, share out, and create separate lists. All with a simple user interface to match.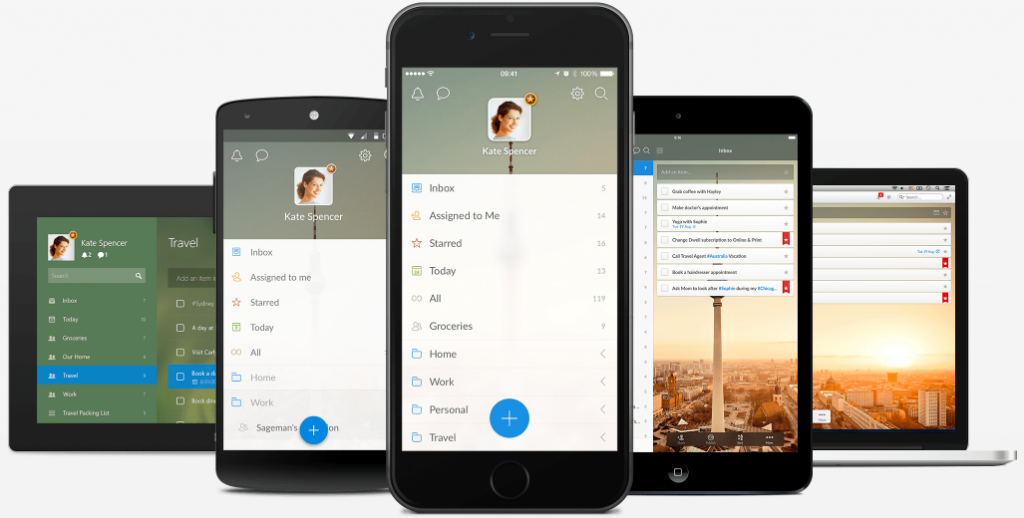 So get working & remember that productivity at the end of the day comes down to whatever works best for you & your workflow. Whether it's free, paid, mobile, or desktop apps as long as you get working!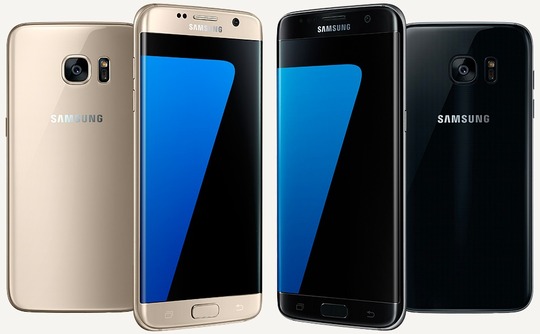 For the last 7+ years I've been an iPhone user. My unboxing going as far back as the iPhone 3G still exist on my personal Youtube channel if you dig deep enough. That all said I haven't had an opportunity to really experience & review a flagship Android phone until now.
Samsung's Galaxy S7 Edge is one of their new phones in the flagship lineup & while it offers incremental improvements over last years S6 it's one of the best phones in 2016 thus far.
I've spent the last couple weeks testing out the S7 Edge while trying to use it predominantly over my 6S Plus. However thats for another story. Rather lets go ahead & focus on the S7 Edge & how it fared.
Video Review:
The Hardware:
To examine the S7 Edge we need to begin by looking at all the new hardware changes over the S6.
Display: 
The S7 Edge sports a bigger screen than the S7 coming in at 5.5 inches. A super AMOLED display that is covered in Gorilla Glass 4. Samsung's display technology excels in the phone as it offers amazing edge to edge clarity. The saturation, contrast, and overall brightness really makes colors pop. Text is clear when reading web pages & you get that immersive experience as the screen spills out to the edge.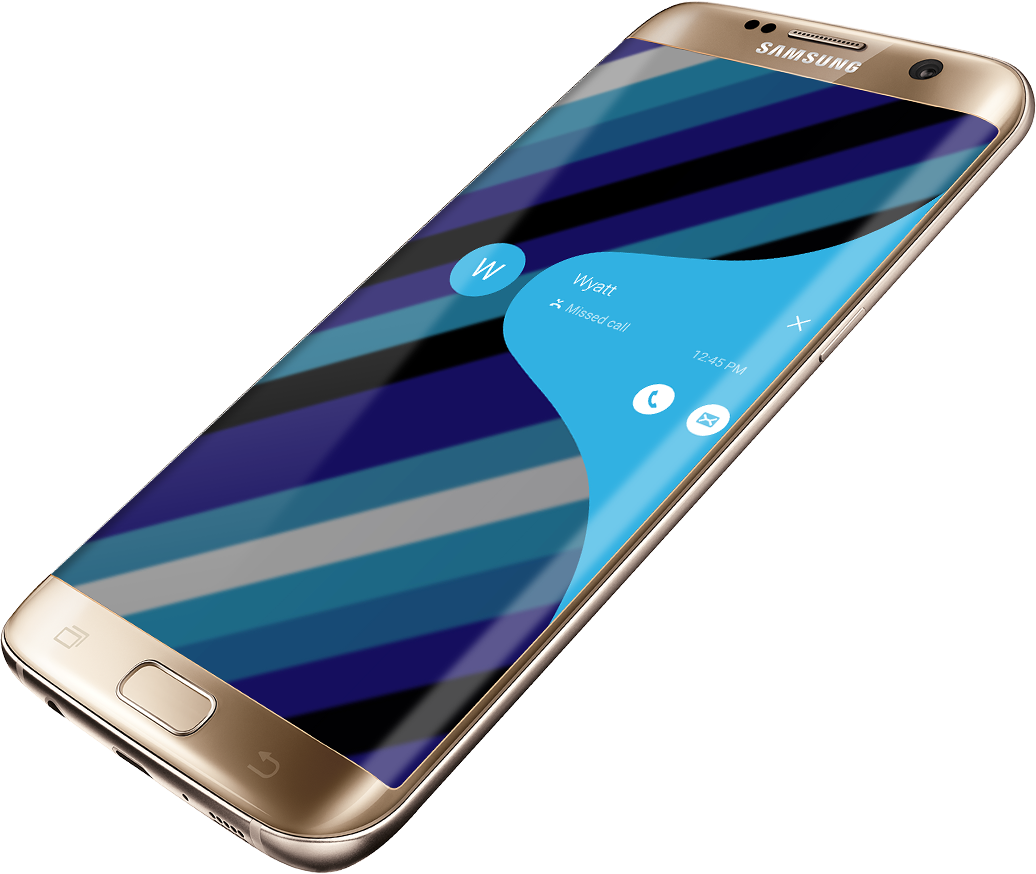 Screen Resolution- 1440×2560
Dimensions: 5.5 inches
Type: SUPER AMOLED
Another new aspect of the display is the Always On technology. While this is new for Samsung it's something we've seen before in HTC's phone. The idea is that it illuminates certain pixels while the screen is in sleep mode to display either a clock, calendar, or image. Constantly shifting the image in order to prevent image burn & save battery life. While the feature is nice, it isn't something I decided to keep turned on.
Being that it is the "Edge" model you do get the dual edged screen. Which provides a much more immersive experience when it comes to viewing content then I thought. The edge of the screen can also be used to quickly access certain features on the phone. Think of it as shortcut panel allowing access to quickly open apps, see what contact is calling when the phone is faced down by a color array, and other quick shortcuts/tasks. While this is very customizable & can be useful in some instances I didn't find myself swiping to use them that often. However in the end I'd rather have the edge model with it's features & bigger battery/screen than not have it.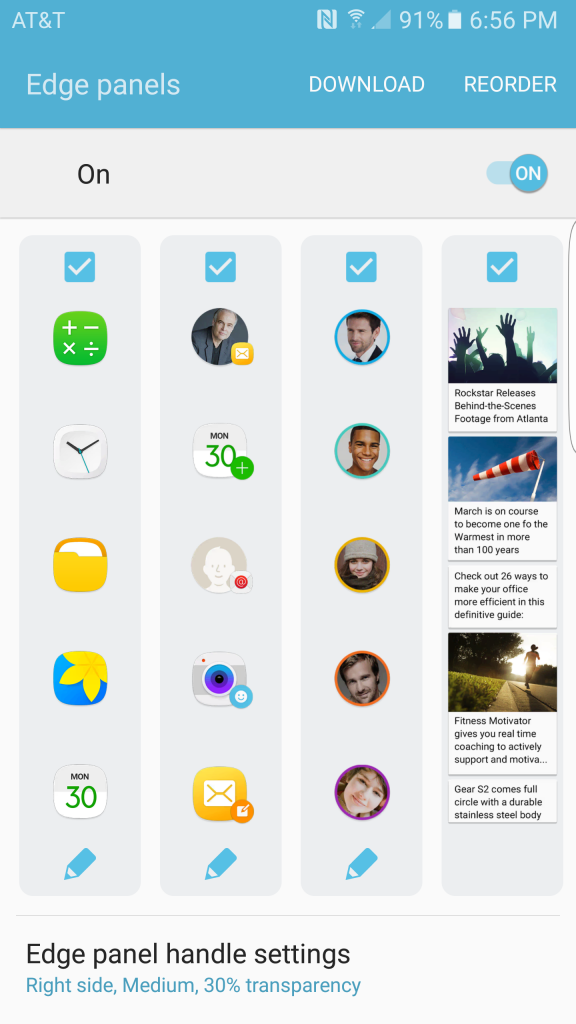 CPU, RAM & Graphic Processors:
Processor wise the S7 Edge is powered by a Snapdragon 820 Quad-core CPU in the US edition. It's clocked at 2.15ghz & provides the phone with a lot of processing power.
Geek bench wise the S7 Edge benched as of this post:
Single-core: 2347
Multi-core: 5180
The S7 Edge is packed with 4 GB of RAM to help run everything smoothly. As far as graphics goes an Adreno 530 chip powers all GPU needs & performs quite exceptionally.
Scoring a BaseMark X (Medium Settings) bench of: 40833
How do all of these numbers & specs translate into real life performance? Well in my experience the phone performed exceptionally throughout my test. Be it casual or intense usage of the device. Multi-tasking always ran smoothly & without any hiccups. Occasional 3rd party app-crashes but that can't be entirely blamed on the S7 Edge itself. Overall the S7 Edge performed in all areas I needed to on a day to day basis. Never showing sluggish performance or noticeable dropped frames. While gaming isn't something I do to much of on my mobile devices the S7 Edge did handle intense FPS, racing, and various other titles without any problems. So all in all performance was solid & something you'd expect out of a 2016 flagship phone.
Battery:
Now all the performance in the world doesn't matter if the battery doesn't last. This is the one area the S7 Edge goes above & beyond and makes it well worth buying over the normal S7 model. The edge packs a 3600 mAh battery that will surely last you throughout the day. In my tests normal usage without any power savings easily got me through the day with 5-6+ hours of screen on time. Furthermore if I did enable the power saving features then I wouldn't have to charge the phone at all by the end of the night. If I found myself in a position where I was lower than 10% the S7 Edge's fast charging easily brought the phone up to 50%+ within 30 minutes. So if your looking for a phone that's power is equally matched by its longevity than the S7 Edge is an obvious choice.
Expandable Storage:
The S7 Edge brings a nice needed feature with expandable storage. For those limited to the 32GB model in the US have no fear as you can easily pop out the sim card slot to gain access to a micro-sd tray for your storage needs. So you can easily & economically add more storage to the S7 Edge without any problems.
Camera:
Nowadays the most important feature arguably in smartphone is the camera. It can quite literally be a deal breaker for buyers & the S7 Edge doesn't disappoint. I'd even go as far as dubbing it the best smartphone camera as of current in terms of both video & photos.
Spec wise the S7 Edge packs:
12 megapixel sensor 
f /1.7 Aperture
4K Video Support
60 FPS Recording
Again while these numbers don't tell the full story the experience of using said camera really blew me away. While they lowered the pixels from the previous S6 the pixels are bigger allowing for better low light shots & amazing auto-focus technology.
S7 Edge's camera is quick to access, point, focus, and shoot. It excels in natural lighting conditions & does decent in low light indoors. Outdoor low light shots tend to be a bit noisy but still bearable. The real advancement in the camera comes in the auto-focus. Focusing right away & making it easy to pull focus from objects in the foreground & background make it a all around great smartphone shooter.
Sample Photos (Unedited):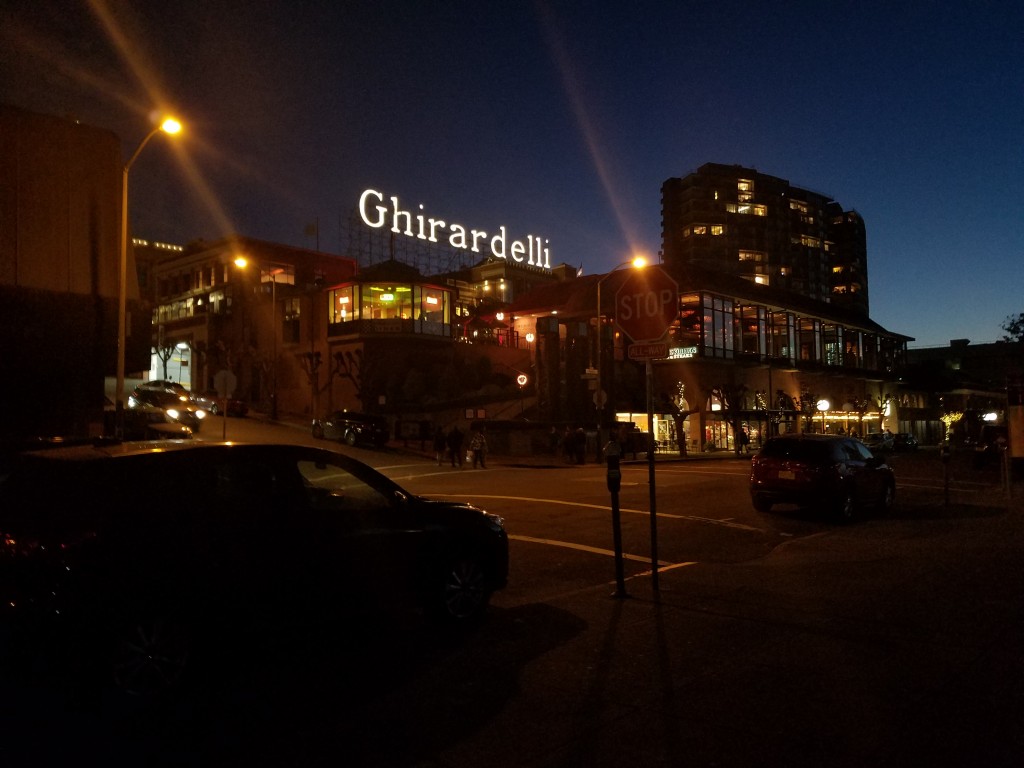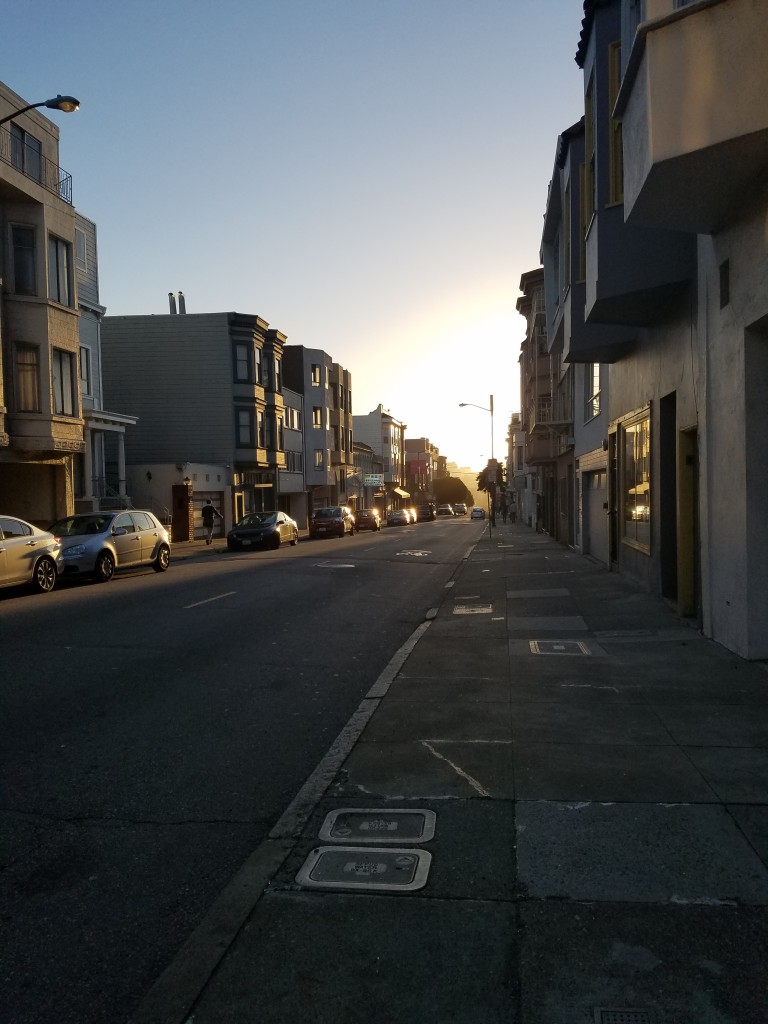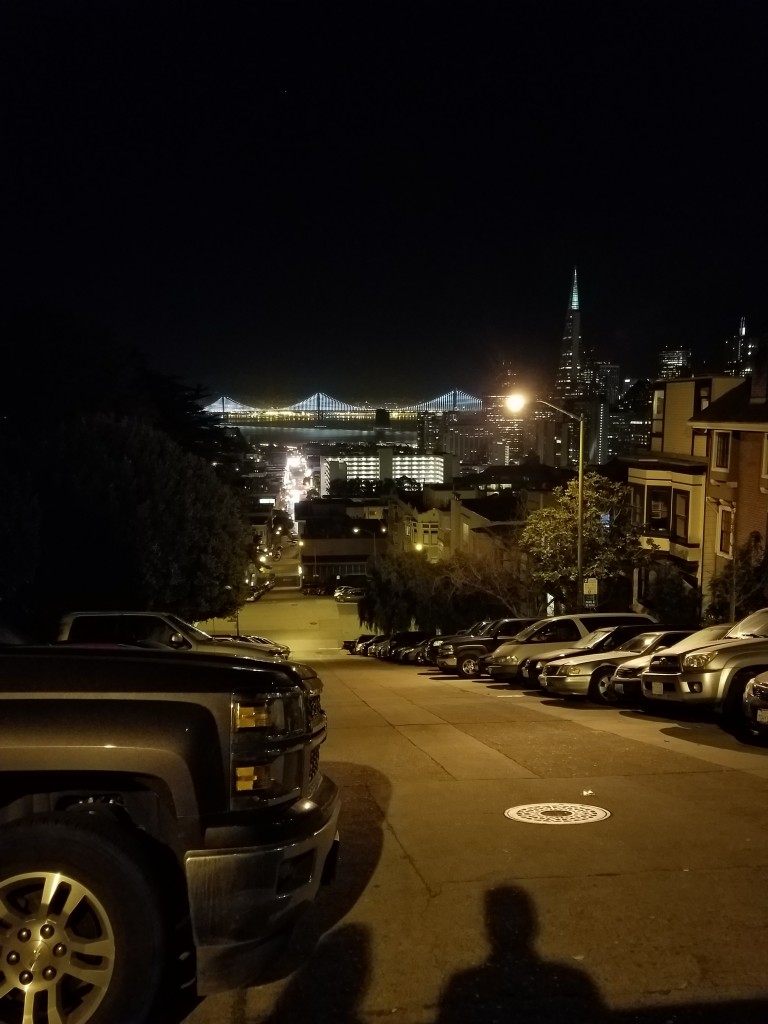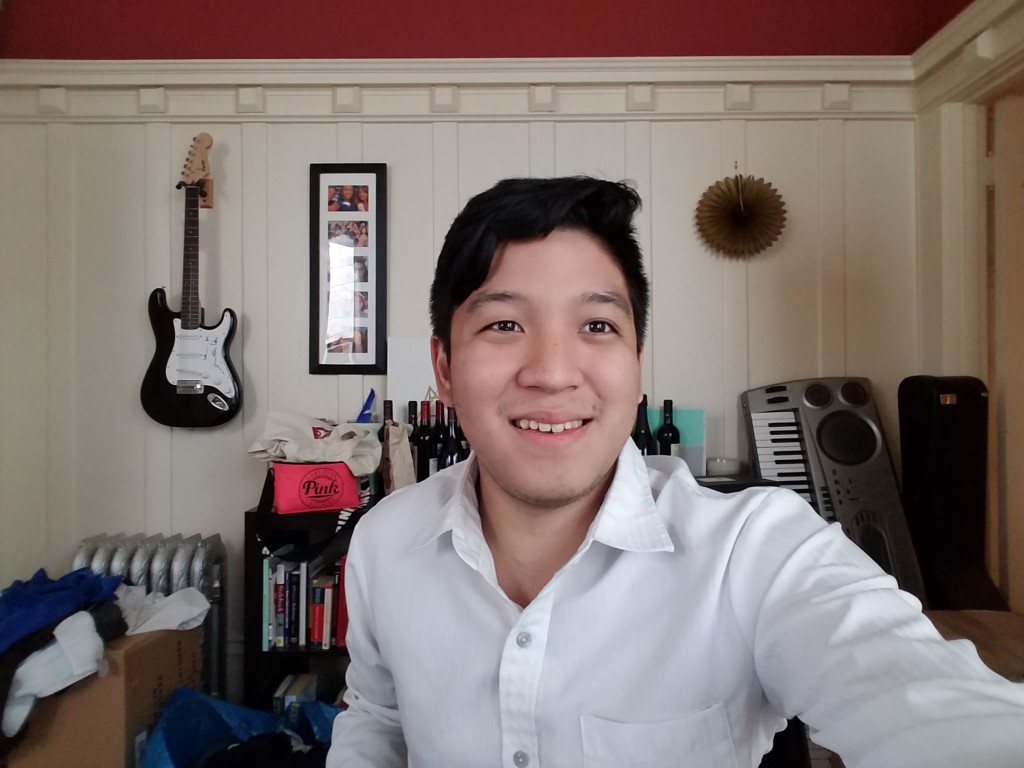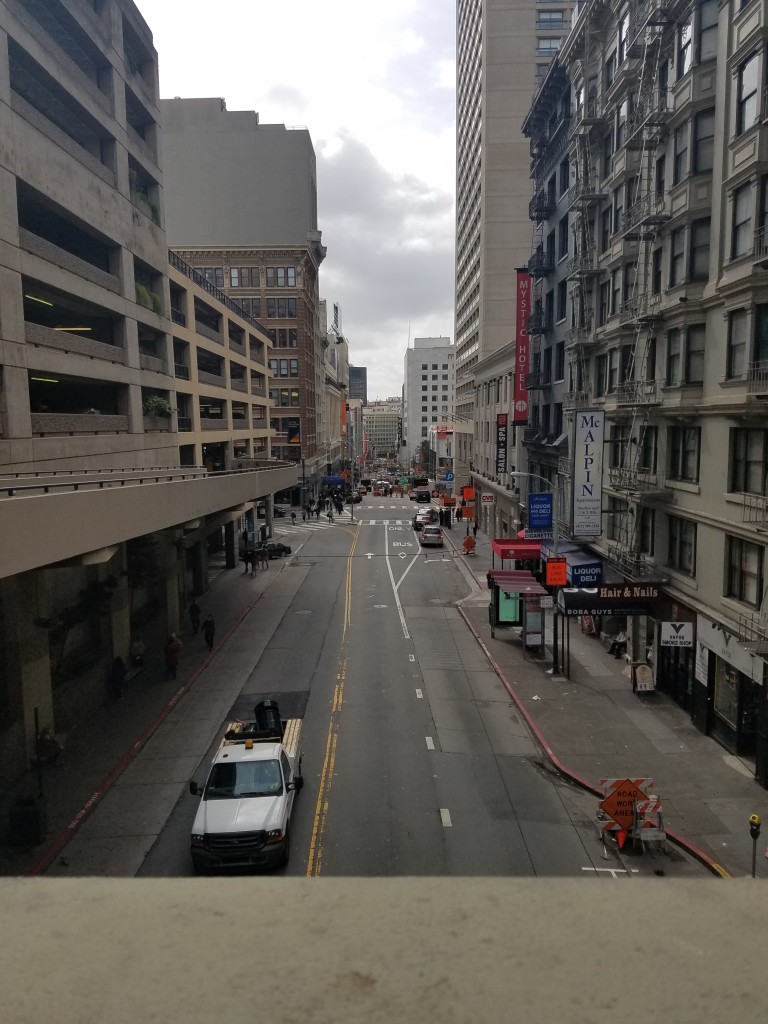 Be sure to check out the video review up above to get some sample video shots of the S7 Edge in action. I can't understate enough how phenomenal the rear camera performed be it photography or videography. However I can't forget the front facing camera which comes in at 5 megapixels  & performs just as great. The wider lens allows on the front facing cameras make selfies or front facing video a breeze. Samsung throws in some filters to spruce up the photos in typical fashion however these can be tweaked. Standard photos come out with a boost of saturation, contrast, and overall color which to the naked eye may make for better photos. In most blind tests I constantly had people choose the S7 Edge photos versus the 6S Plus.
All in all this is the camera to beat in the smartphone market as of now.
Form Factor:
The S7 Edge comes in slightly smaller than the iPhone 6S Plus which I typically use on a day to day basis. Despite the 5.5 inch screen the phone still comes in at a great size be it in hand or pocket. The slimmer bezels & curved back make for a good fit overall despite how much fingerprints the back attracts.
Another feature that drew a lot of attention as far as build goes is the IP68 certification the phone has. The S7 Edge is essentially dust & water resistant which is definitely convenient & makes for a great party trick. You can completely submerge this phone & pull it out working without any hiccups. Saving you future troubles from any toilets, spilled drinks, or other water sources. However it does come at a cost. The built in speakers simply suck. They're tiny sounding & distort at high volumes due to the sealing of the hardware for the waterproofing. Aside from that the S7 Edge is sleek & main focus comes in at the display & it's quite a sight to look at. I'd advise a skin or case for those who phone is too slippery or fingerprint stained but other than that you have the solid base of the S6 improved upon in ways that make it more comfortable to hold & operate. All the buttons & external hardware feeling solid & built to last.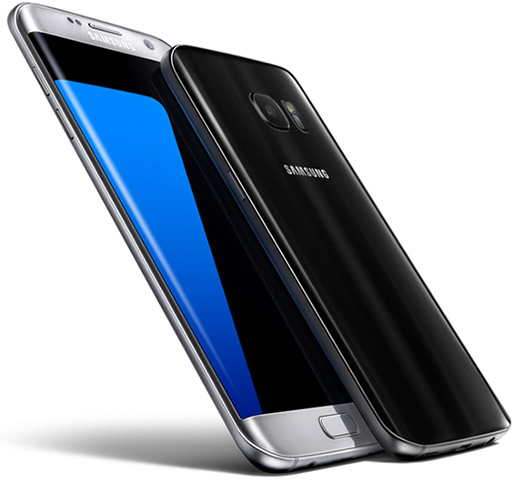 Software:
Being new to Android I had to stumble around a bit to get use to Marshmallow 6.0 however for the most part everything was easy to navigate around just different habits to get used to. The OS performed in line with the hardware & one aspect thats foreign to me coming from iOS was the customization aspect.
If I didn't like the launcher, settings panel look & feel, or what have you I could easily toggle & personalize it to my liking.
The biggest drawback in my opinion with the S7 Edge had to be the Touch-Wiz UI samsung pre-loads it with. It just seemed clunky in my opinion & while the new hardware carries the animations very well there was still things I found unnecessary & better suited with a 3rd party launcher.
Setting panels were easy to navigate & access at a swipe. Toggling features on/off as needed. The biggest convenience came in Samsung's pay technology which pretty much work anywhere credit/debit cards are accepted. New features like Game Launcher make it easy to access all your games in one organized app & provides an overlay option when playing games to make it easy to disable features that hinder your gaming experience. Again while I don't game that often on my mobile devices it was a nice addition.
The greatest aspect of software when it comes to Android devices is your freedom to really put what you prefer on your device. Root it, go with 3rd party solutions, disable/enable what you like it really is up to you & that's something that is a nice change of pace from iOS.
Pros/Cons:
Breaking down simply lets take a look at what I felt were the pros & cons of the Samsung Galaxy S7 Edge.
Pros-
Amazing Camera (Best as of current)

Incredible all day battery life

Expandable storage option

Solid build

Great edge to edge display 
Cons-
In the end the cons that did exist aren't enough to dissuade me from re-buying the phone if it came down to it. The S7 Edge is an all around solid phone that took the S6 strengths & really built on them with newer hardware & slight improvements. Yes it lacks USB C & no IR support but they're not lacking features that'll break the deal you get with the S7 Edge. If your looking for a consistent quality shooter in a phone, powerhouse device that'll last you the day, and immersive display than this phone is for you.
Now if your on the S6 keep in mind your phone is still great & by no means should you be rushing to upgrade. If your cycle is upcoming then by all means. If your in the market for a new phone then the S7 Edge should definitely be on your consideration list.
At DigitalDojos I try to answer the question of whether the product at hand in my reviews are worth the purchase rather simply slapping a rating on it. In this case without a doubt the S7 Edge gets my seal of approval & two thumbs way up.
Again if you are looking into the S7 lineup of phones spend the extra bucks & go with the Edge model if anything for the bigger battery you won't regret it. In a land of smartphones Samsung takes a great phone & adds just enough to make it that much more powerful & current. Sporting the best camera in the smartphone game right now you can't go wrong getting this current gen flagship device that'll definitely be one of the definitive phones of the year.
If you are ready to pull the trigger help support DigitalDojos by purchasing it through our link & enjoy your new S7 Edge!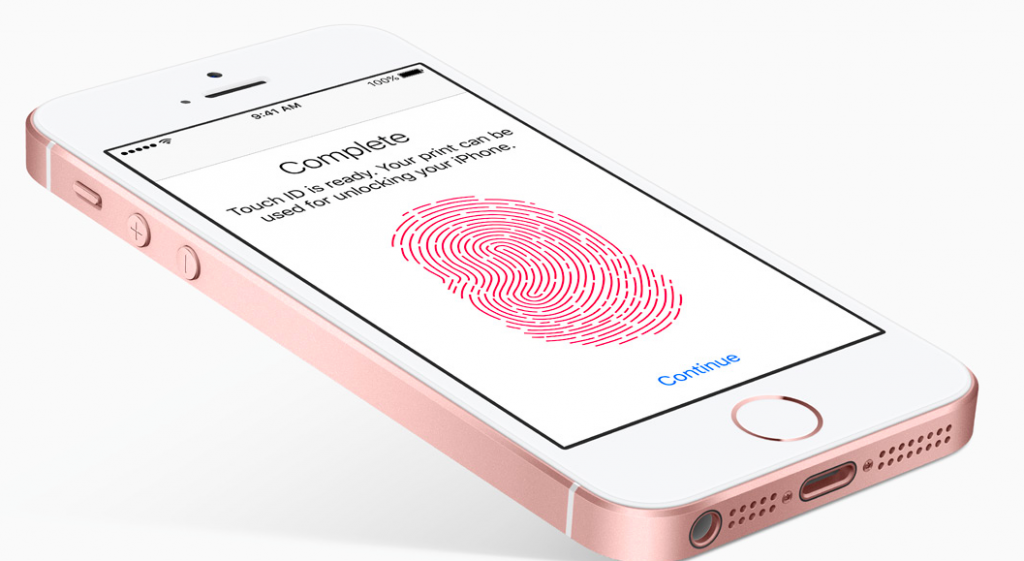 Here's a look at everything that went down at Apple's March 21st even that's main focus was primarily on the iPhone SE & iPad Pro 9.7 inch announcement. This event ran shorter than typical Apple events at 1 hour & was hosted at Apple's own campus.
The event opened with Tim Cook taking the stage to address some Apple's ongoing news from sales to the current government case.
Apple vs FBI:
Tim Cook opened said event addressing one of the major news stories as of late the Apple vs FBI case in the San Bernardino court case. In short the FBI wants Apple to create a backdoor into the iPhone allowing them to try to bypass the iPhone passcode attempts.
Tim Cook stated:
We did not expect to be in this position, at odds with our own government," he continued, "but we believe strongly that we have a responsibility to help you protect your data and your privacy.
This underlines how important privacy & security is for Apple. Reinforcing their stance on this topic and the importance of protecting their customer base as a whole.
Apple & the Environment:
Apple's VP of Environment Lisa Jackson then took the stage to announce that Apple Inc facilities now runs on 93% renewable energy this is a move towards their goal every 2 years to get closer to a 100% renewable energy based company. Apple takes environmental concerns very seriously from their products to their facilities & they took a good portion of the opening keynote to address this.
CareKit:
CareKit is based off Apple's ResarchKit and will allow people to develop their own health based apps. As Apple's hardware begins to integrate more health based solutions it only makes sense they allow 3rd party developers to create similar apps. The framework is continuing on Apple's trend of OpenSource based software. Apple COO Jeff Williams took the stage with the announcement & showcased apps that have been developed thus far on CareKit.
iOS 9.3 & TV OS:
Software wise Apple announced two updates ahead of WWDC that are being released today.
iOS 9.3 brings the following features/changes:
–Night Shift Mode (F.Lux for the iPhone auto-adjusting screen tone/color)
–Touch ID security for Notes app
-News App updates 
-Apple Music updates
–CarPlay Support Improvement 
and much more the full release can be viewed here.
TVOS 9.2 Updates:
The Apple TV got some major updates today as well.
–Siri Dictation Support
–Siri App-Store Search Support
–Bluetooth Keyboard Support
-App-Folders
and other slight improvements to the UI & performance of the OS. This version address some major gripes from the Apple TV's release & allow for much easier navigating with the Siri based remote.
Apple Watch Bands/Price Drop:
The first new hardware announcement came with the Apple Watch. As Tim Cook on staged announced that it was the #1 selling smartwatch in the world.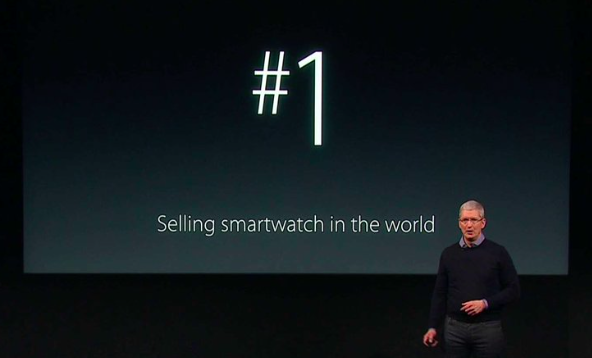 He went on to talk about the love for customizing the Apple Watch with bands & the all new ones that are coming this Spring.
These include:
-Nylon weave bands $50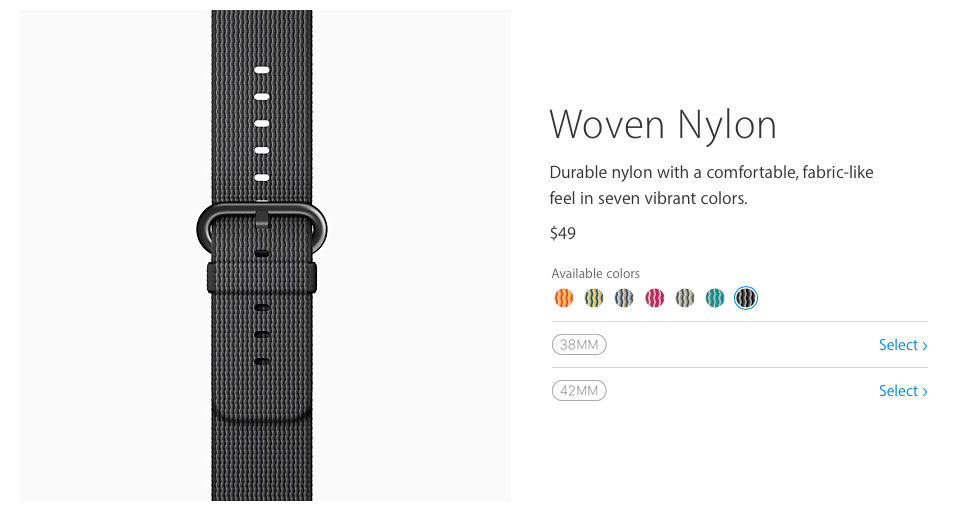 –Leather Bands (Teal/Red)  $150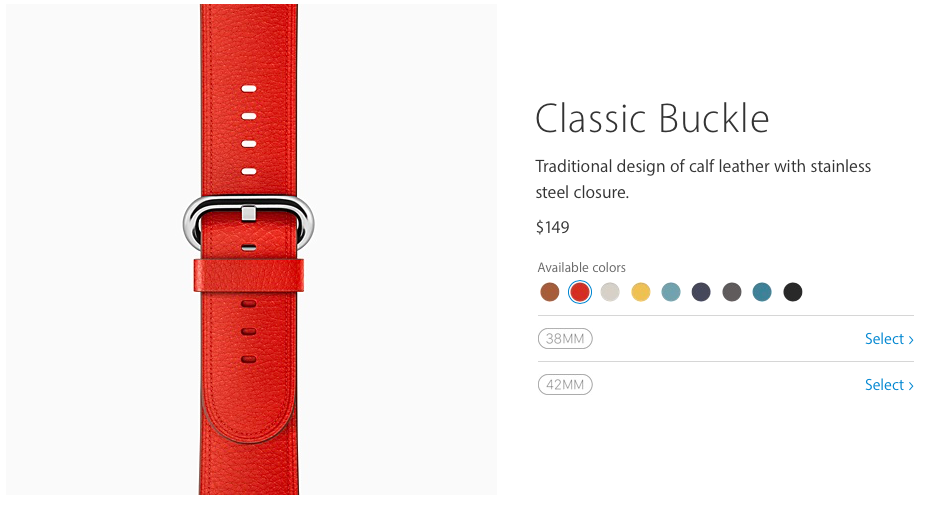 –Sport Bands (Yellow) $50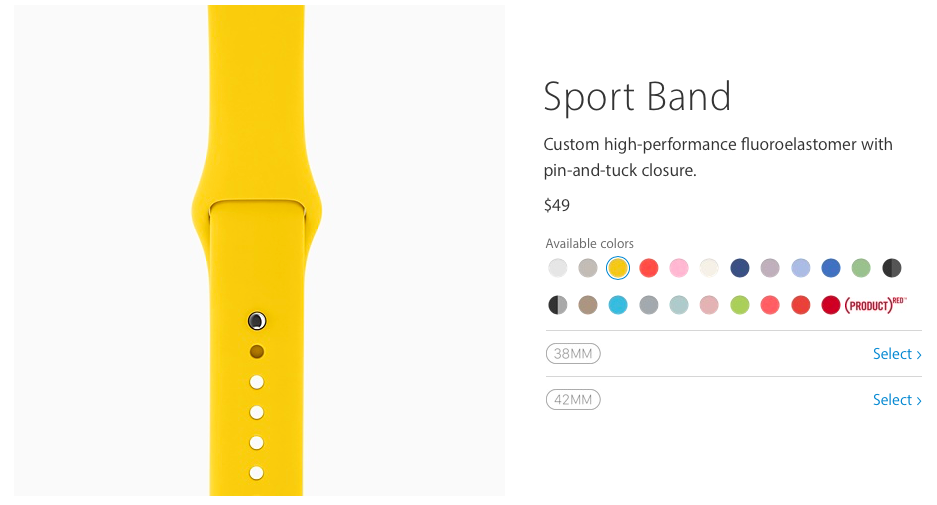 –Black Milanese Loop $150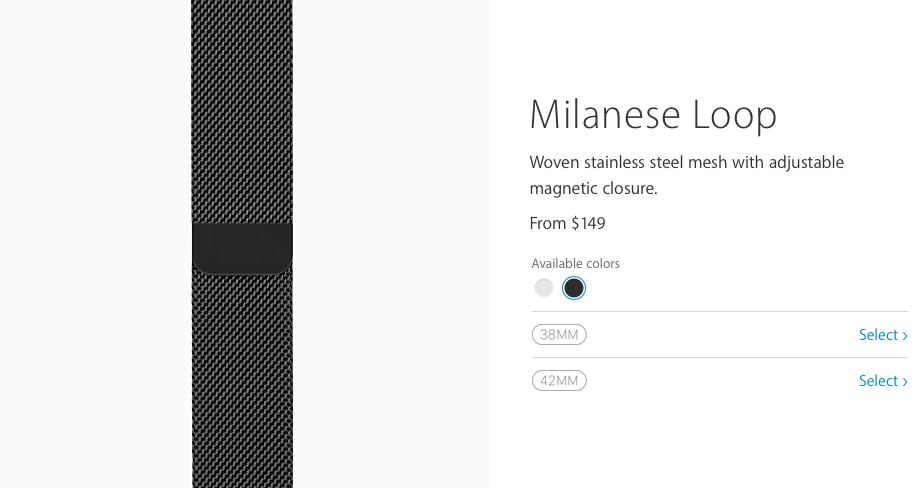 Along with the announcement of new bands the Watch now starts at only $299 so a $50 price cut. These new bands are meant to give users more options & probably make way for the future gen 2 announcement possibly late in the year.
iPhone SE:
The announcement that everyone was waiting for could be considered a step back literally when you look at it. The iPhone SE announcement is Apple's take on second take on the 4-inch phone. It's essentially the same 5S body with the addition of the new rose gold color & internal specs.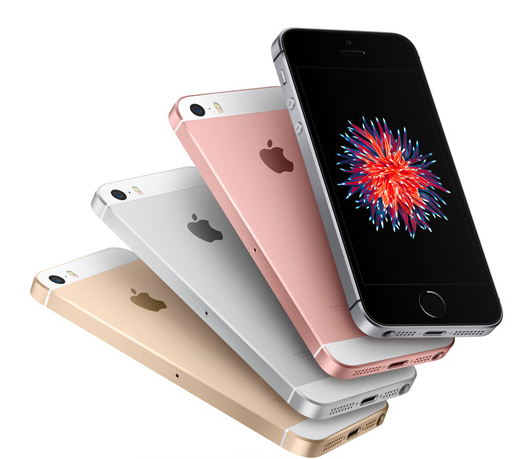 Spec wise your getting everything from the current 6S model such as:
–A9 Chip/M9 Co-Processor
–12 megapixel camera w/4K Video
–16/32GB Models
Price starts at $400 ($500 for 32Gb)
This is a phone thats 2x as fast as the 5S & all of it in the same 4-inch body. Apple claims that this is for the market that still prefers the smaller size iPhone & saves them overall in certain costs. They confirmed after the event that all 5S cases should support the SE model of phones. In a world of larger smartphone Apple is taking a step back & updating an older generation phone.
iPad Pro (9.7 inch):
It's not being called the iPad Pro by any means rather it's adopting the Macbook Pro model of names. The iPad Pro 9.7 inch & 12.9 inch models. Rather than the iPad Air 3rd gen Apple is rebranding it as the iPad Pro & adding all pro level specs to match.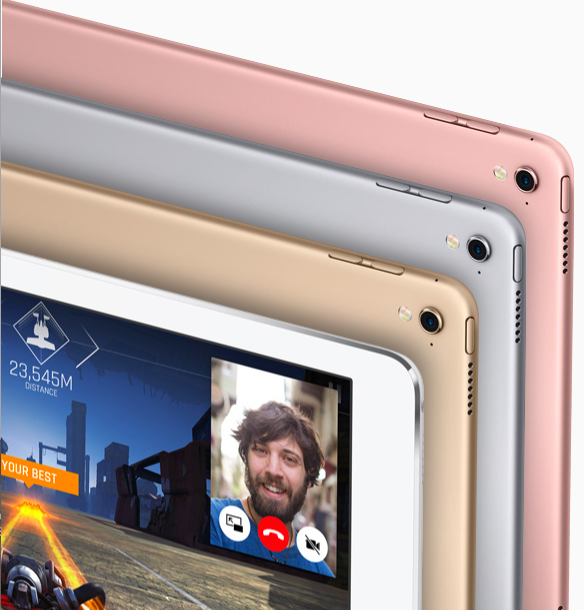 -32,64, 256GB models
–Improved Retina Display (Tru-tone, Anti-Reflective, Wide color display)
–A9X & M9 Chips
-12 megapixel camera
–4 Speaker Audio
Price: Starts at $599
The iPad Pro 9.7 inch introduces the first Rose Gold color option for the tablet line as well. It also features the all new improved camera for photos/videos (If your into that) but also brings the infamous camera bump to the iPad.  This iPad also features Apple's all new display tech "True tone". Sensors in the iPad Pro detect ambient light in your environment & adjust the screen tone as such to produce a more natural & easier on the eye experience. The most powerful iPad yet in a smaller form factor than it's bigger sibling the iPad Pro 12.9 inch. So in the end it comes down to the screen size you prefer much like the iPhones.
All in all it was small scale event & one that'll be the last time we hear of a product release from Apple's town hall as their new campus is set to be ready by 2017.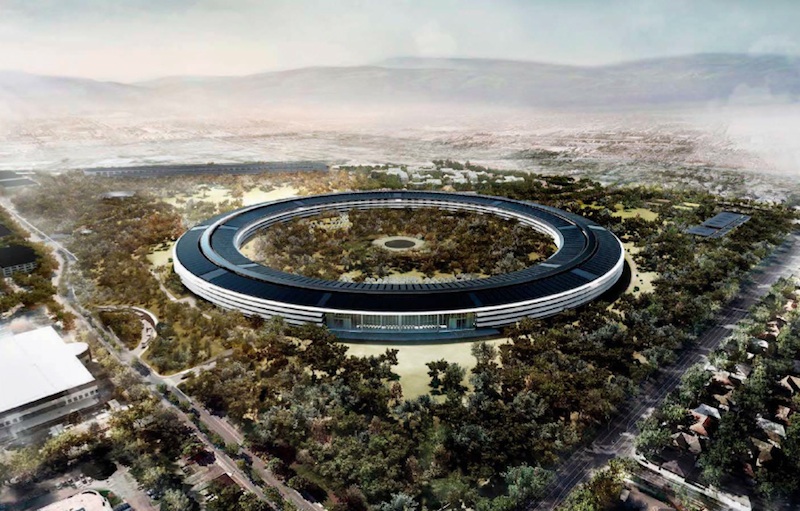 These product announcements while new are all iterations of existing hardware in smaller form factors. The iPad Pro essentially being shrunk down to the 9.7 inch version & iPhone 6S specs meeting the 5S body results in the SE.  While this event wasn't meant to be a major event for the company it's their first big announcement in 2016 & is meant to set the pace for the upcoming products throughout the year such as the iPhone 7 & mac line upgrades.
For more information & to rematch the keynote head over to Apple's official page.

Amazon announced a critical software update for Kindle owners. Anyone using a Kindle Pre-2012 should be weary to update over wi-fi before March 22, 2016. As the new update will essentially brick your device until you manually update it via a computer.
Important: If you do not update your device by March 22, 2016, you will receive the following message on your device: Your Kindle is unable to connect at this time. Please make sure you are within wireless range and try again. If the problem persists, please restart your Kindle from the Menu in Settings and try again. If you see this message on your device on or after March 22, you will need to manually install the latest software update for your device. Go to Fire & Kindle Software Updates for more details.
Luckily they offer a simple chart to make it easier to ensure your device may need updating.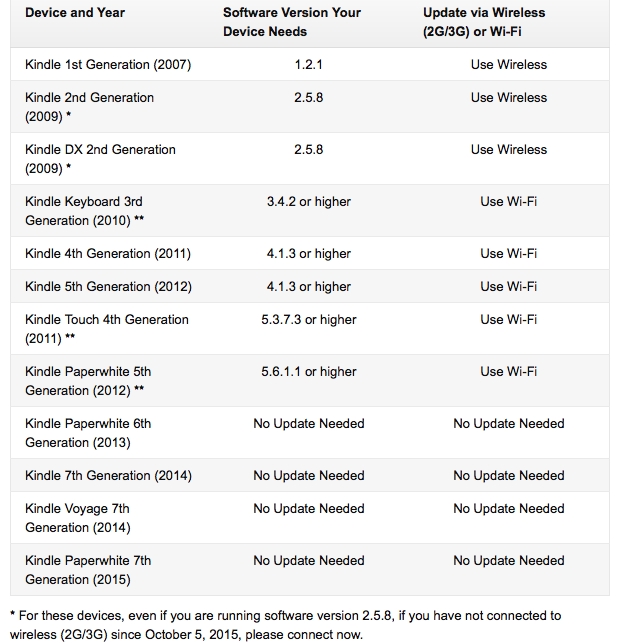 So as a friendly reminder from Amazon & I to you, update your Kindles! Read on.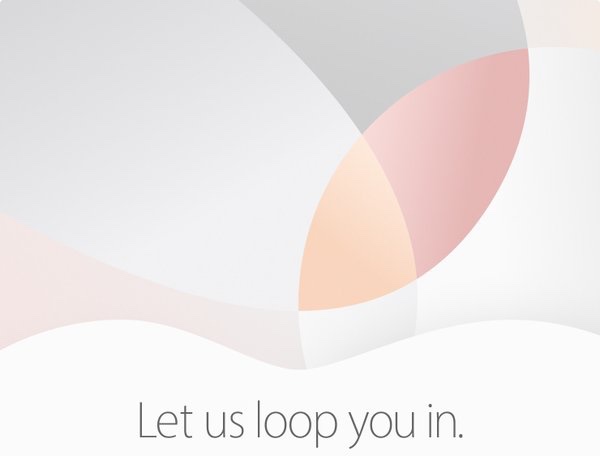 The invitations have been sent out for Apple's March 21st event! The tagline reading "Let us loop you in". So that all said here's a look at what you can expect announcement wise both hardware & software. The event itself will take place at 10:00 AM as most Apple events do, being held at the Apple Town Hall auditorium.
The two major announcements will be that of a new phone & iPad. Accompanied by of course sales numbers & progress, possible mac upgrades, and new Apple Watch accessories.
iPhone SE
The iPhone SE is either a step back or just so depending on how you look at it. The aim of the SE is to upgrade the former iPhone 5S device to current hardware specs. While maintaining the design for the most important part & with a 4-inch screen size. No your eyes do not deceive you, a phone company looking to go smaller rather than bigger with the screen. Seeing as not everyone is a fan of the big screen movement or new design this phone is meant to target those who preferred the compact 5S. (Compact by todays standards)
It'll be updated as far as CPU & GPU goes, camera, and some other internal changes along with the external color schemes of current iPhones.
iPad Air 3 or Pro?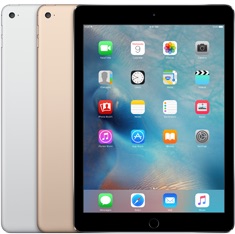 It's due time for an iPad update & no doubt Apple will be pushing the specs of the devices such as the A9X chip, four speaker system, and possible name change. The rumors as of now is that Apple will unify the iPad line into an iPad Pro series. An iPad Pro 9.7 versus iPad Air 3 while the newly released iPad Pro would be the 12 inch model.
Other than that we're not expected to see any major changes. As of now it's doubtful Apple would integrate Force Touch into this edition seeing as the current iPad Pro lacks it. However we'll probably see support for the new accessories like the Apple Pencil on said device.
Apple Watch Bands

Now it's unknown whether Apple is alluding to their newly built HQ in the whole "Loop" message or rather their new bands set to come to the Apple Watch. One pretty much confirmed rumor is the Milanese loop band which comes in silver is set to receive a black edition for Apple Watch users. Other band said to be released are new sports band colors, possible NATO straps, and partnered promotions such as the previous Hermes straps.
This would be a bit before we're set to hear about the possible Apple Watch 2 announcement in September. So if you were thinking about getting one, you may want to hold off.
Software Side
On the software end this area could be up for grabs seeing as it isn't quite WWDC. However we may hear of update across the line of products such as iOS 9.3 features, Watch OS 2.2, TV OS 9.2, OS X 10.11.4 and possible iTunes update (please please please be true).
These would simply be glimpses at new features & things to give the customers, press, and stockholders a look at what's to come. WWDC would be a good time to further dive into such topics so we're likely to see a few of the above addressed.
What About the Macs?
Now while it isn't outside the realm of possibility though less likely, the mac lineup. If we do hear about any mac refreshes at all it'll surely be in that of the laptop department. Namely the Macbook Pro. We'll probably see Apple start to lean towards the USB C movement across their laptop lineup & not just the latest Macbook. Of course this will also mean new CPU's going into their Macs & other changes, possibly even a design one. However this isn't guaranteed or even as solid as the previous rumors. It's bound to happen as the upgrades are long overdue so if your waiting on a new mac & it's not an iMac hang tight.
The event while at a much more smaller venue will be live streamed via their website. I'll as always be covering said event & following up with an overview & my thoughts. So stay tuned!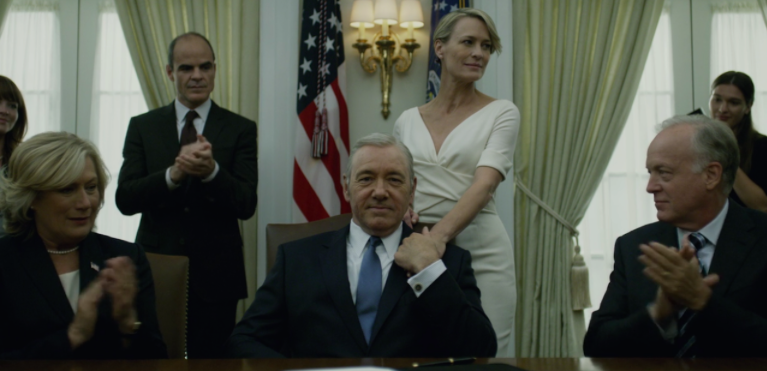 When I'm not working or hell even when I am I'm most likely consuming some form of content. TV shows & movies being a primary source of the content I consume. That being said it's no surprise I started writing about said consumption & my thoughts around the many forms of entertainment we have nowadays. The last 24 hours has been filled with a binge of Netflix's popular original House of Cards. As Season 4 made it's way into the streaming platforms library the next several hours of my life cleared up. It goes without saying if you haven't watched the season or show already well SPOILERS AHEAD. You've been warned.
Right off the bat Season 4 has been my favorite season thus far. House of Cards is centered on one thing, power. The concept of power & everything that surrounds it. The journey for power, sacrifices that come along with it, and those who lie in your path for the pursuit of it. House of Cards started out as a journey for revenge & ultimately one of the most powerful positions in the world, President of the United States.
Season 4 "52 Pickup"
When I was younger I used to always play that annoying game with people 52 pickup. You'd ask an unsuspecting person if they'd want to play & when they said yes you'd simply throw the deck of cards on the floor & tell them to "pick it up". Wasn't so much a game rather a joke but honest in it's approach. This season is a representation of that. The pursuit of power & ultimate crumbling of the metaphorical "House" of cards. Left to pickup the remaining pieces & either rebuild or remain down.
Season 4 picks up after Frank Underwoods first years as President & the rocky scenario Season 3 left us at. The dynamic between Claire & Frank as she states "I'm leaving you".  Introducing the new season we get a glimpse of a cell with an erotic narration from no other than Lucas Goodwin to his bunkmate in a prison cell. Whom we later learn is working with the FBI & being placed in the witness protection program. This begins the multiple storylines that all in House of Cards fashion tend to intersect.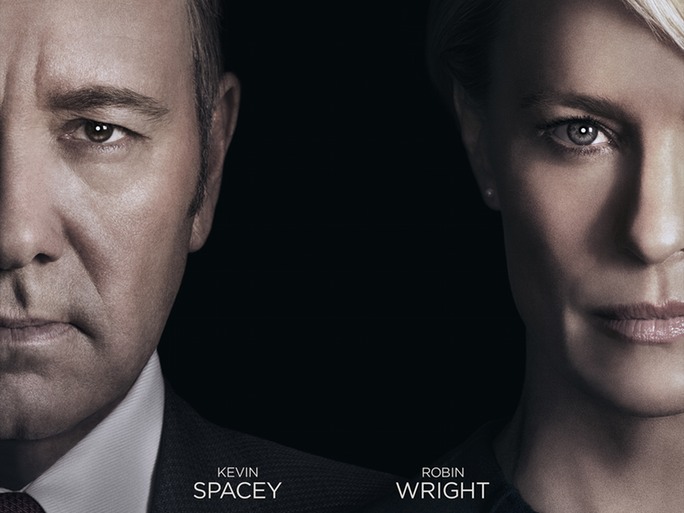 To briefly summarize the hours worth of binge watching here's a couple things I took away from each chapter. Focusing mainly on the Underwood storyline but of course not leaving behind the other sub-plots that eventually make up the whole season. Those will be addressed afterwards. As I'm sure those who have watched the season don't need every detail & plot reiterated to them.
Chapter 40: 
The introduction into HOC shows us for the first time a opponent that is equally on Frank's level even if we don't first realize it. Claire. It's Underwood versus Underwood as Claire makes her way to Texas to see her mother Elizabeth Hale who we see for the first time (played by Ellen Burstyn). Claire wanders the seemingly empty mansion as we get a glimpse of why she has such a cold demeanor when we meet the mother. A long estrange relationship rekindled as Claire begins to plot what she truly wants. Frank scurries to ensure the secret service & Doug stay on top of Claire & her every movement. We're also introduce to the new HOC member Leann Harvey (Scream's Neve Campbell) who'll play an essential role as Claire's right hand. The rest of the season focuses on Claire's ambition's for the Texas Senatorship. However this plays really as stepping stone for her true ambitions.
Chapter 41:
Despite the resistance from not only the Congresswoman & her daughter but obviously Frank Claire pushes forward in her plan for Texas Senator. The real takeaway of this episode however being the first time we see Frank & Claire finally back in the White House together. As he promises he'll stay out of her plans on the exception that she attends the State of the Union address. This is Frank Underwood in full effect as he delivers an empowering speech & the final blow choosing to fund Doris Jones clinic & endorsing her daughter Celia as she stands directly next to Claire. The tit for tat between the Underwood begins.
Chapter 42:
Claire will not let the snag of the senatorship go unnoticed as she employees Leann to dig up long lost dirt on Frank. We see Leann enter a safety deposit box room to grab a photo of what we learn is Calvin Underwood (Frank's Father) & a KKK member. Only leaving behind a box of earrings that Frank gave her in the previous episode as a sort of "Fuck You". The press leak cycle begins & amidst pressure from Frank & Doug, Seth points his suspicion towards everyone's favorite Secret Service Agent Meechum.
Chapter 43: 
Claire begins to steal the episode as she's threatens Frank from Texas with a hand delivered letter from Leann to Frank that threatens to expose their marriage to the public & announce divorce. As Frank scrambles to get on top of the situation the season has it's first pivotal moment when Lucas shoots Frank in an assassination attempt during one of Franks events. Frank barely survives while we learn the body left behind is Meechum. The famed friend & loyal agent takes a fatal bullet for Frank while also succeeding in taking out Lucas.
Chapter 44:
Frank's critical condition throw us into a series of hallucinations. We begin to see what Frank fears. A more integral look at his conscious & things that begin to worry him. As he lays dormant in need of a liver transplant. Meanwhile while we think this will finally unite him & Claire she takes advantage of Donald Blythe as acting president and begins to align herself while Frank's literally powerless. Not a state we're used to seeing him in. While Doug like a puppy without his owner begins to panic & does whatever possible to ensure Frank gets a liver even if it means donating his own or bumping down the other applicants, which plays into his own guilt later in the season.
Chapter 45:
Frank recovers & all is well…for now at least. Amidst his hallucinations he comes to learn that in death like most characters in TV shows his thinking is misaligned. That Claire isn't his enemy as the previous episodes have played out but his one & only partner. That he exists because of her. She admits that she doesn't want to just do this as husband & wife but as "partners". Her real ambitions are revealed for the Vice President spot. The other storyline follows Heather Dunbar Frank's main opponent in the election admitting to a meeting with Lucas earlier in the season which virtually kills her chances in the race after his assassination attempt.
Chapter 46:
This episode finally brings the breaking of the 4th wall that we all love HOC for into full view. We're also introduce to the Underwoods new opponents & a real look at where the season starts. The Conway's are this shining example of the modern american family. Young & great looking, kids, and a love for the spotlight. We see a glimpse of how much they're into themselves as the opening sequence shows them having sex while staring at themselves in the mirror before being interrupted. The episode ends with the Underwoods finally united in true fashion to take on the Conway's.
Frank: "We're going to destroy them."
Claire: "Yes we are."
Chapter 47:
The Underwoods are back to their scheming ways as they plan to find a way to set Claire in place for the VP. By of course first setting up others as potential VP candidates. This chapter also brings back the Underwoods favorite writer Thomas Yates who has had chemistry with both Claire & Frank that is further explored this season. However there's another writer whose important to the season & whose existence throughout the season is downplayed until the latter half. Tom Hammerschmidt former chief editor of the Washington Herald. The "Hammer" Barnes referred to him as in the earlier seasons. Tom has been running in his own investigation into Underwood & the aftermath of Barnes, Goodwin, and Janine Skorsky's dirt against him.
Chapter 48:
Obviously this chapter has a lot going on as the battle between Frank & Conway rages on, wiretapping & global surveillance is being used by the White House, and the threat of ICO (the ISIS of the Cards land). However the scene that stuck with me most was the Agar.io plug in HOC. House of Cards is no stranger to pop culture & integrating it sometimes subtly & not so much into the show. From PSP's to Call of Duty Frank's obsession with games has become common place in the show. Always of course having some bigger meaning. In this case Conway showcases the popular mini clip game to Frank. The game which consists of you playing a blob that eats other smaller blobs allowing you to increase in size. The game really being a metaphor for the show in itself. Starting out small & gradually becoming bigger & bigger. The bigger you get the slower you & more exposed you can become. If eaten starting all over as the small blob.
Chapter 49:
The battle for VP continues. Cathy Durant upset over Frank's betrayal guns for the Presidency with strong support but later shut down by Frank's marvelous scene in the Oval office. Openly admitting to the murders of Russo & Barnes even if in a joking fashion. We see the dynamic of Frank change from serious to joking & then back to the serious threatening  President Underwood. Damn near killing Cathy in the Oval office with his letter opener. All while Claire finally closes the chapter of her & the mother. Putting her out of her misery while also in some part making a political move. Turning the death into a sympathy move to announce her VP race. The death of her mother also opens up Claire to Yates something that was hinted at the last couple of episodes. This is the Underwoods at their best. United as one.
Chapter 50:
This episode showcases the threads starting to tear apart at the seams for the Underwoods. As Claire's affair with Yates shows her longing for someone & dependency we haven't seen since Adam. However this time around Frank understands the importance of Claire & Yates relationship & reassures Claire that if its what she wants that she should keep him around. That he can give her what he can't. All the while we see other hints of Frank's facade revealed. The way old faces like Freddy see straight through his act & kindness and sees him for who he is. All the while the actual election is ongoing & Conways support from the former General add to his momentum.
Chapter 51:
The battle of Underwoods & Conways is still at the forefront of the show however it's mixed in with the actual agenda of the government & this chapter focuses on that of terrorism. One that's been at the head of the season ICO. As a family is taken hostage by ICO supporters in demand for their leader this in typical HOC fashion plays into a plot point for the Underwoods. Using Conway as a spokesperson for the negotiations ends up as sleepover at the most respectable address in the country, the White House. This leads to a great standoff scene in Frank's own kitchen as he & Conway trade shots ultimately ending with Frank getting the better of Conway. Outlining what the presidency means & what it requires & how Conway while is great at running for president even if he was to achieve it his true character would show. Note however that Frank isn't underestimating or doubting his ability to win, rather if he does he wouldn't last. Meanwhile Hammerschmidt meets up with former president Walker supposedly to discuss the story against Frank.
Chapter 52:
The final chapter ensues & everything starts to come full circle. With the ongoing terrorist situation Claire goes on a secret visit to a Virginia safe house to negotiate with ICO leader Yusuf al Ahmadi to try to convince him to release the remaining hostages. Frank takes over the negotiations at this point to spite Conway. As if thats not enough he deals another blow by informing Conway of the congressman of House Intelligence Committee outing Conway for his intervention in the Russia vote. This forces Conway to lay low & we for the first time see the cool calming demeanor breakdown in the motorcade as he gets upset with the family. Being the closing episode a lot of things re in play. Hammerschmidt requests a meeting with Frank & informs him of the story about to air & requests for comment out of respect for the "truth". A word so deeply buried in this show. The real drama goes down in the situation room as the ICO leader betrays Claire on call with the terrorists demanding them to release the video & kill the hostage if he's not released. Everything at this point begins to take a turn for the worst. The story airs, Seth hides in fear of the press, the Underwoods sit seemingly defeated. About the only two parties who are happy as a result are Jackie & Remmy who can finally leave all the bullshit behind & the Conways who see the story as their ticket into the White House.
However as the Underwood sit in their chairs reflecting upon the days events they hatch a plan in a way only they could. Setting aside the politics of appealing to the public & everyone else. Using the element of fear. Frank hosts a televised address to the world & specifically using the phrase "we are at war" in an effort to bring this concern to the forefront & downplay everything else ongoing. The scene finally cuts to the situation room as they witness the killing of the last remaining hostage televised to the world. Center stage is the Underwoods staring straight at the screen & camera. Tightening the shot as for the first time ever we see both Frank & Claire break the fourth wall.
We don't submit to terror.

We make the terror.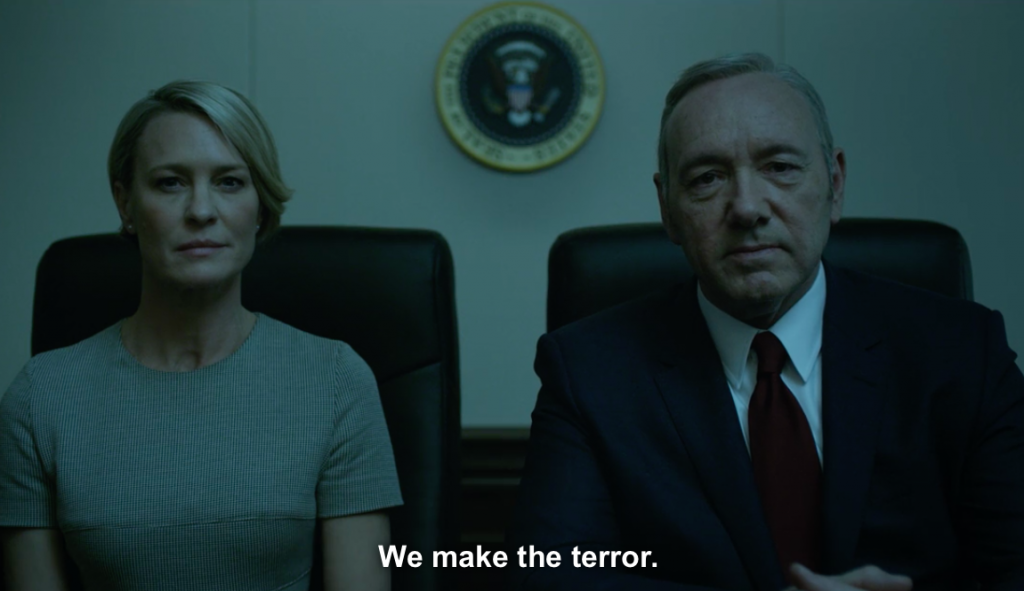 Season 4 comes to a dramatic close in a way that only HOC can do. That all said of course there are many underlying storylines & characters to address. Aside from the Underwoods storyline Season 4 is about multiple plots that ultimately come to focus on the Underwoods. It's layered with multiple stories & people working their way up to address their own agendas. Sometimes the plots are more obvious while other times we only get a glimpse to simply be reminded that this agenda is still ongoing.
Some of those plots being:
Tom "the Hammer" Hammerschmidt
Throughout S4 we see Tom as a bystander to everything ongoing in the Cards world. Whether it's watching from his couch while the news roles on or in talks with people still interested in the story. As the Goodwin plot plays out & finally snaps because no one will listen we see Tom finally reprise his role. Investigating in the shadows & retracing the earlier seasons happenings. He visits Barnes apartment, Freddies BBQ, and even interacts with characters who are sick of Underwood like Remmy Danton. Piecing together the whereabouts of not just Frank but his trusty secret service agent Meechum. Ultimately concluding that much of the documents & reports were falsified & that Frank was the source of Zoey Barnes. That the previous allegations towards the acting President could be true. Tom represents the outlier in House of Cards one of the few characters who seeks the absolute truth. While many other characters are doing their best to bury that he seeks it.
New Additions Worth Mentioning:
The Conway's-
The fresh new family that proves to be the second battle for the Underwoods aside from themselves. Young, open, and just as tactical as the Underwoods. They play upon the fact that their a shining example of the American family. They have kids, they look great on camera, and take advantage of the social media age to promote their agenda as a wholesome family. Everything they do from the first time they're presented on camera filming the husband trying to shave the son & wife hair are all a future play. Everything is a political move with them. We do however at times see the wife's humane side seeing beyond the politics. Yet she can't be counted out for one second.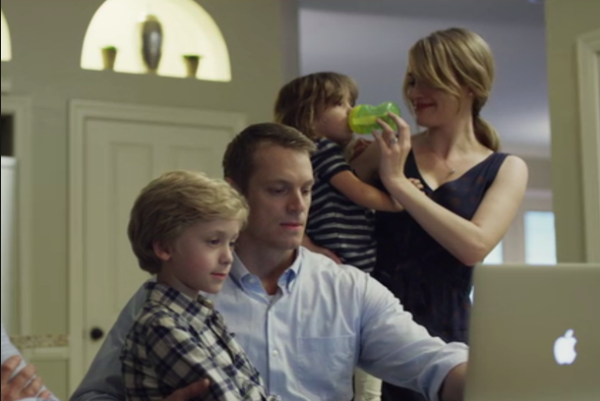 Leann Harvey-
Claire's Doug proves to be a resourceful ally in this season. Initially threatened by Frank she shows throughout the season where her loyalty lies in the first lady. Moving pieces into play effectively to ensure that the Claire's agenda plays out. Despite her constant doubt by Doug, Frank, and others her presence this season showcases that whatever the future may hold she will have some role in it.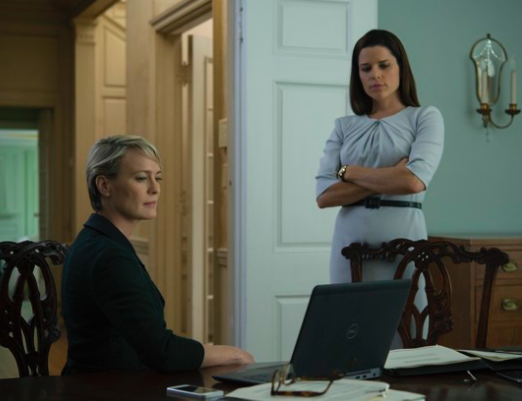 Overall S4 excelled in amplifying the drama while strengthening it's cast. Claire (Robin Wright) had an incredible performance throughout the season showcasing her ability to transition from a cold to sympathetic demeanor. Showing that she can hold her own & be just as effective as Frank. Showing that she makes up for more than just half of the Underwoods. However this isn't to downplay Spacey's amazing performance. Daunting & threatening as ever as President Underwood. The earlier chapters focus less on Frank breaking the fourth wall to address us the viewers & shines a light on his internal struggles. The things he doesn't quite address. His fears & conscious from the killing of Zoey Barnes & Pete Russo to the constant civil war soldier figure in his life. The supporting casts also plays an integral role in the season. Doug Stamper continues to do whatever is in his power to push Frank's agenda along all the while facing his own demons. We see this more than ever in his decision to bump the #1 donor for a liver. His play to save Frank's life ends up costing the life of a father of a family. One that he later finds the memoriam page for & proceeds to donate to. This donation triggers contact from the recently widowed wife who Doug then begins a contact with. While we can see he his attraction to her be it sexually or as a mother figure in his time of need no actual relationship begins. Rather we see them meeting in private or for coffee but never committing. Thomas Yates the famed author & now speech writer also proves to be integral to the story. Ensuring that the words of the Underwoods are always powerful & meaningful to the public. Seeing them for who they are. Whether or not his relationship lasts with Claire is yet to be determined. However one thing we're sure about is that Underwoods are together for the long run politically speaking & they'll stop at nothing to maintain that power.
In the face of everything ongoing from the story breaking, the Conway's, and of course the american people they stay on course. If you feared their power before then by the end of this season you'll be absolutely terrified (or enthusiastic, that's your call). Keeping in mind throughout the season that a deck consists of 52 cards no more no less. Season 4 ends at chapter 52 & while season 5 has been confirmed you can't ignore that number. A house of cards built on 52 individual cards. A house that is as only strong as it's base, however one single card that's misplaced or fallen over leads to the ultimate crumbling of the whole house. This show has always been about the dynamic of power. Building from the ground up to what we left off with. The ultimate crumbling of the Underwoods yet rather than a mess being left behind we see them rise from the ashes. Taking the collapse in stride & rebuilding from it. This time stronger, better, and without fear of others. Rather this time using that very fear to destroy everyone in their path for power. In this case that means retaining the presidency & getting Claire as VP.
There's a lot of questions as the season & binge watching ends. Leaving that inevitable void when one of your favorite shows seasons ends & your left waiting. Will the act of war actually work? Who'll remain by the Underwoods? Who'll betray them? How does this play out for the Conway's? and many other questions. All which will be answered in 2017 with S5. Though this season did a amazing job of playing out the storyline while reinforcing their cast. Crafting a story in a binge worthy way that only HOC can. While left with some plot holes & downright jarring scenarios like the world wide surveillance plot. You can't help but think after all is said & done as far fetched as some of these ideas may be they without a doubt mirror our current state in the world & the politics of it.
The House may have fallen but it's far from over.
Rating: 8/10
My favorite season thus far & it's cast does an amazing job from the reoccurring to the new faces. Packed with it's powerful scenes & tremendous performances House of Cards Season 4 doesn't upset. While the fourth wall isn't broken as much, when it is it's powerful. The subtle humor & metaphors placed in subtly & sometimes not so much all play into the Cards world. Everyone has an agenda and no season better exemplifies that this one. Cinematography wise the season is shot in true HOC form with tight focus on characters & it's common breaking the 4th wall technique. Aside from that we see a reoccurring style in which the scenes transitions from the past & future particularly when the main characters or practicing for a speech. This shows the timeline advancing while also seeing the behind the scenes of major events in the show. A mesh of storylines both in the fore & background that all add up to the S4 finale while also setting in motion the pieces for the upcoming season. If your reading this review then I can only imagine you've already spent your time binge watching it however for some reason you haven't then close the window now & get busy.