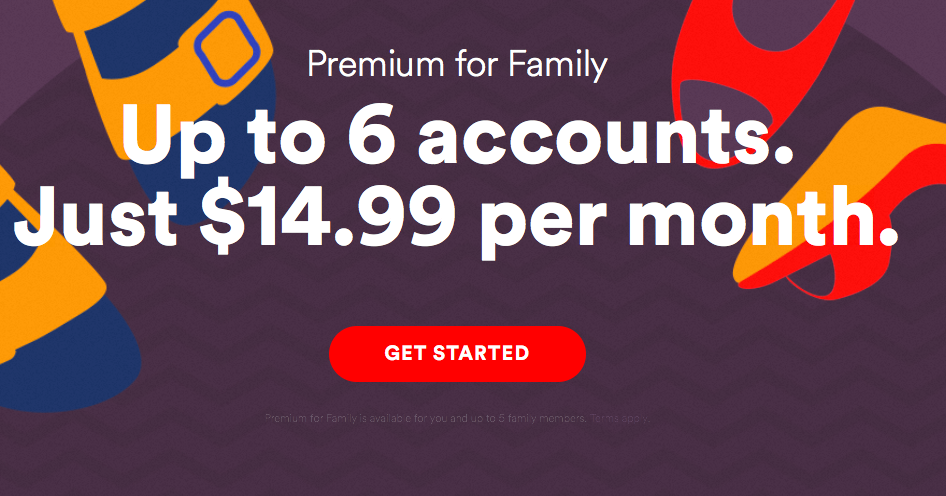 Spotify has announced today that they'll be upgrading their Family Plan for all users (excluding Canada) to a new $15 a month plan for up to 6 users. This matches their competitor Apple Music's promising Family Plan. Saving users significantly over the months.
As a Spotify Family Plan member myself I was previously paying $25 USD a month for 5 users plus myself. Now I save around $120 a year for the same plan. The Family Plan includes separate accounts for users to use so that you can have your own playlists, saved songs, and so on. While access to over millions of songs in Spotify's library.
In a very competitive music streaming space pricing & exclusivity seem to be the big factors in users choice. Now with Spotify matching Apple's family plan it could incentivize more users to either switch, stay, or upgrade their account on the platform.
You can read the official announcement on Spotify's blog here & sign up for the Family Plan here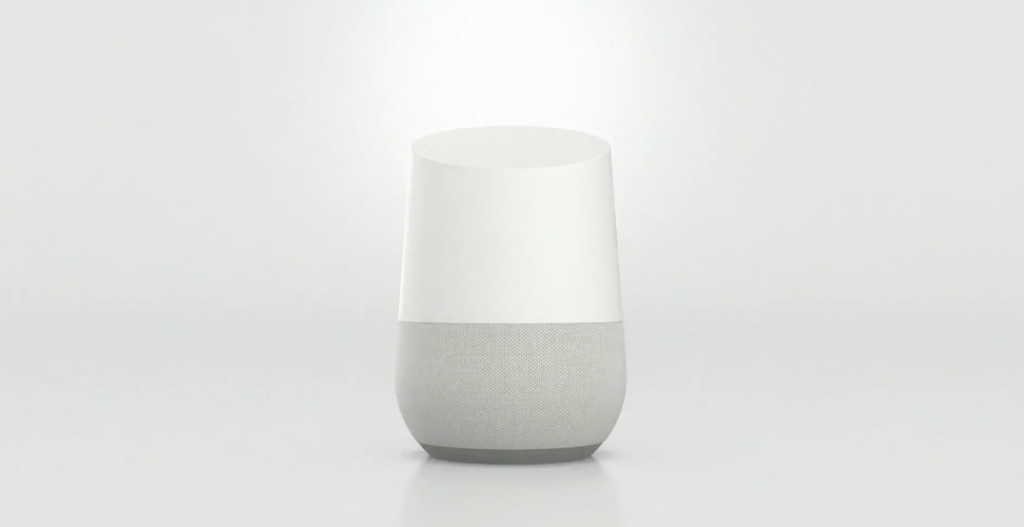 Today marked the start of Google's I/O developer conference. One of the many announcements included the introduction of Google Home. Their wi-fi speaker/AI built to compete with devices like Amzaon's Echo & Echo Dot. These speaker assistants can do various things from playing music to updating you on the weather, traffic, and so on. The ability to connect to smart devices also allow you to control certain devices from lighting to a coffeemaker depending on your setup.
Google Home will be the first big hardware competitor to Alexa Amazon's assistant. The Home sports a much more compact & playful design. Options available to replace the speaker grill to a color of your choice. All of course powered by the search engine that is Google.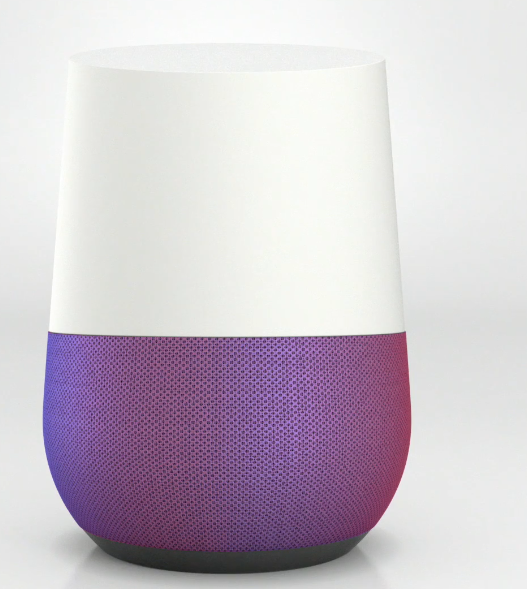 The Home will connect via wi-fi to your network & allow you to stream music via a variety of services & apps. All while offering the ability to trigger the assistant with the "Okay Google" keyword. Aside from having advanced voice recognition technology Google's Home also has the ability to understand context something Alexa is still improving on. Asking a question & following it up with something relevant to what was last asked is where the Home shined in the demo.
Now this product was only announced at I/O in order to get developers to start working on various apps & connections that can be made. No official word on release date other than later in the year & pricing. However it's no question that this will directly compete with Amazon's Echo. Just like the Echo the Home interconnects with various devices around your house from Google. You can easily stream audio from the Home across to your Chrome cast connected devices either at your choosing or all at once.
The device looks promising however Amazon has definitely been pushing out updates over time to keep the Echo relevant over time & more and more smart devices are supporting it. We're expected to see this sometime in fall in regards to pricing & more solid details in it's capabilities.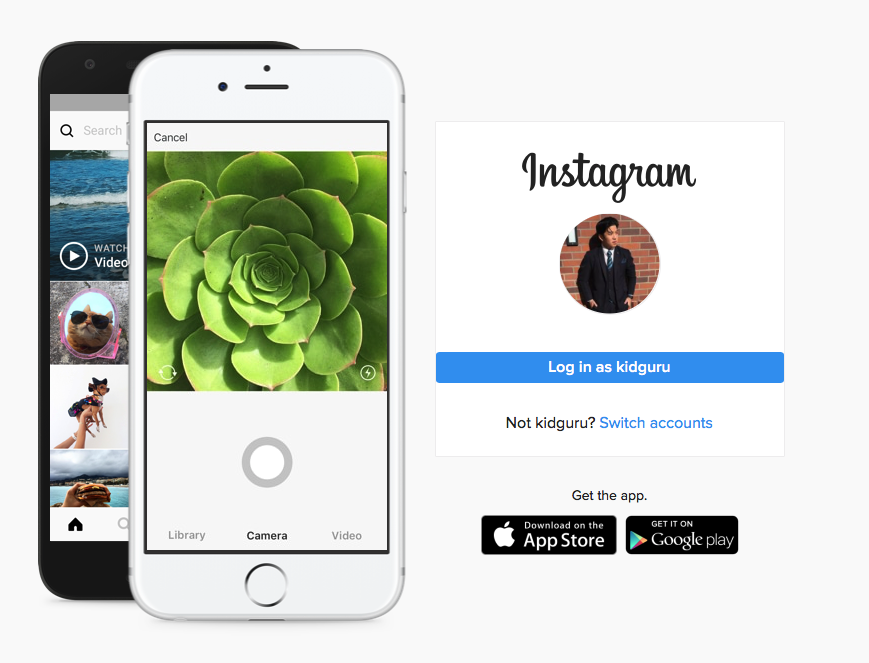 Instagram has been quietly testing out it's flat UI for some users over the last couple weeks & it has made it's way in a formal update today.
The new app icon is the first thing you'll notice sporting a rainbow like color scheme. As Instagram puts it
Today we're introducing a new look. You'll see an updated icon and app design for Instagram. Inspired by the previous app icon, the new one represents a simpler camera and the rainbow lives on in gradient form.
More importantly the UI of the app itself has changed to an all new flat design. Sporting a simple black & white color scheme with flat buttons. The aim to simplify the design while maintain the same navigation as far as UX goes. Everything is still in the same place with a more simple look in order to allow focus on of course what matters most the content.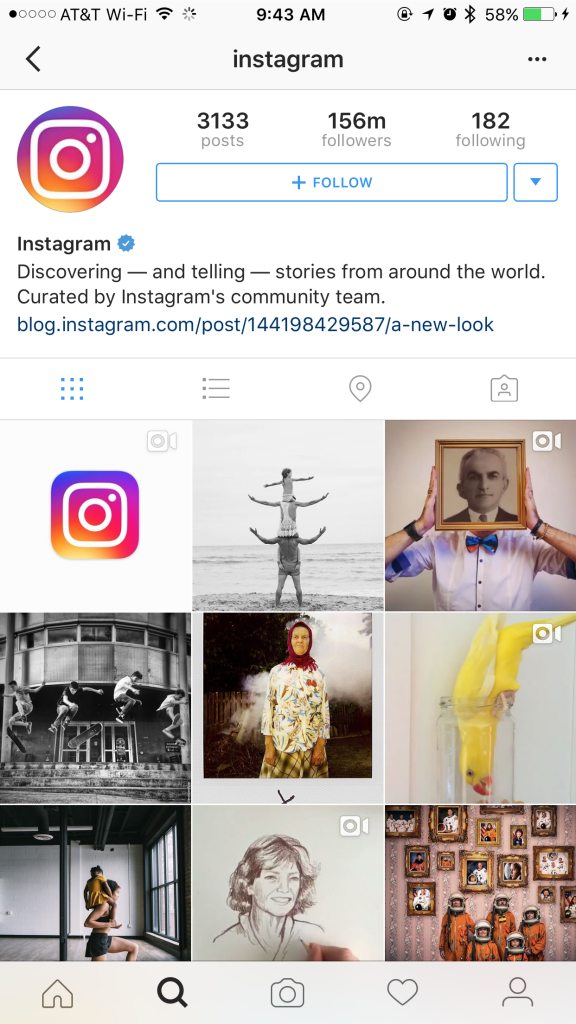 Personally the app icon itself takes more adjusting to then the app design itself. Gone is the brown hue & camera we've grown to know on our homepage. However one thing  I've always appreciated about Instagram is the simplicity, surely theres been multiple features added over the years but the content is still front & center. What do you think about the all new minimal UI? Love it or hate it let me know.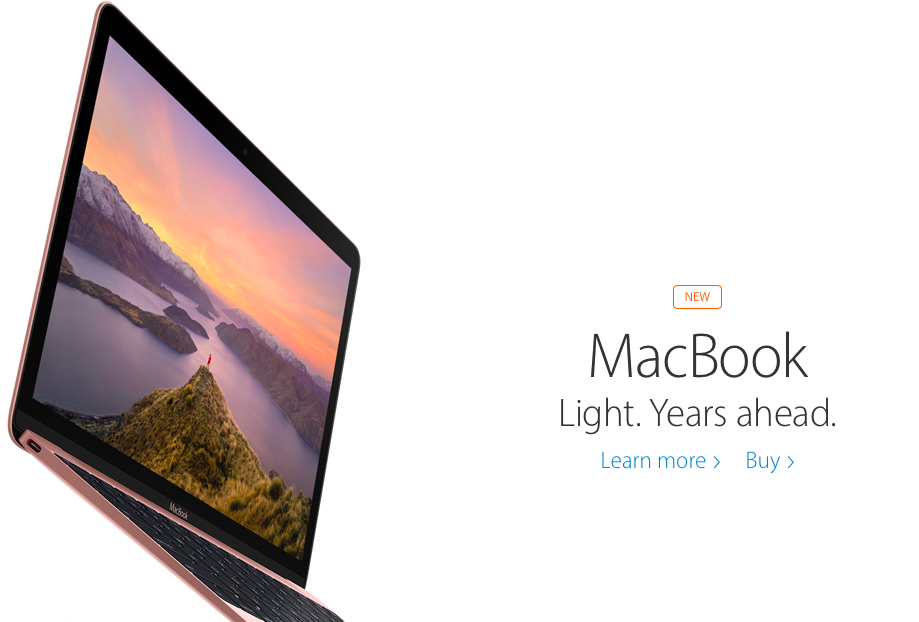 Apple has quietly pushed out a 2016 update to their Macbook line. Bringing faster hardware to the same sleek Macbook design & adding in the famous Rose Gold (Pink) color to the lineup.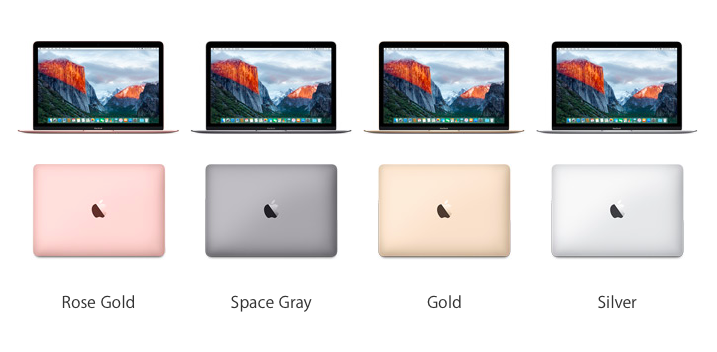 Aside from the shiny pink I mean Rose Gold look all aesthetics are about the same port & dimension wise. The update brings changes internally, mainly that of the CPU & GPU. Adding in the new generation of Intel-M processors (namely the M3, M5 & M7). Further diving reveals that they've expanded the battery ever so slightly to produce longer life & small enhancements to hardware such as the PCI controller & DRAM speeds.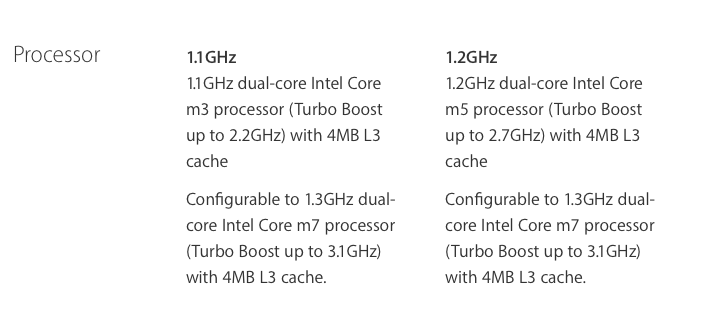 The base model starts at $1,300 & can go upwards of $1,600 depending on your configuration. Real time results wise you get a 20-25% speed increase & almost 40% performance on the GPU side of things. By all means this isn't going to make your previous Macbook obsolete. Ram capacity, hard drive options, and everything else is basically the same. However if you are already in the market for a Macbook there's no better time then now to buy based off the recent refresh. This isn't a powerhouse but for lightweight usage & basic video & photo editing task the Macbook performs decently.
However the update in itself is nothing surprising. More of a refresh but even at that your still stuck with just one USB-C port & outside the Intel changes the exact same hardware options. There was a lot wrong with the last gen Macbook & this simply gave it a speed bump without addressing the major issues. If you know what your looking for & what you'll get out of this mac then by all means however I feel Apple could've waited on this one to push out a more substantial update.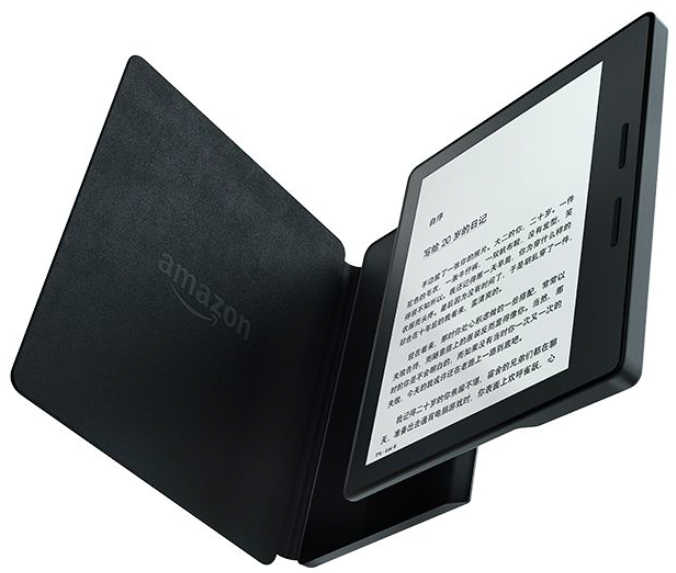 The upcoming Kindle that was announced by CEO Jeff Bezos a couple weeks back has now leaked to the net before official launch. Speculated to be called Kindle "Oasis" the popular e-reader looks to provide a better one handed experience with its new design.
The design which features an interesting take on the Kindle. Essentially adding a big handle to the it, this is meant to make one handed use much easier & convenient but as they say beauty is in the eye of the beholder.

The supposed Oasis has a side profile similar to that of a trackpad from Apple or Logitech while the actual specs are said to be a screen of 300ppi & improved battery life. There is no set word on pricing & full specs just yet but from the looks of it we'll see a better screen, new hinge like design to accommodate easier reading with one hand, and two physical buttons to navigate through pages & the Kindle interface.
What are your thoughts on the rumored Oasis? We're likely to see an official release this month however as of now Amazon has declined to comment on any rumors/speculation related leaks.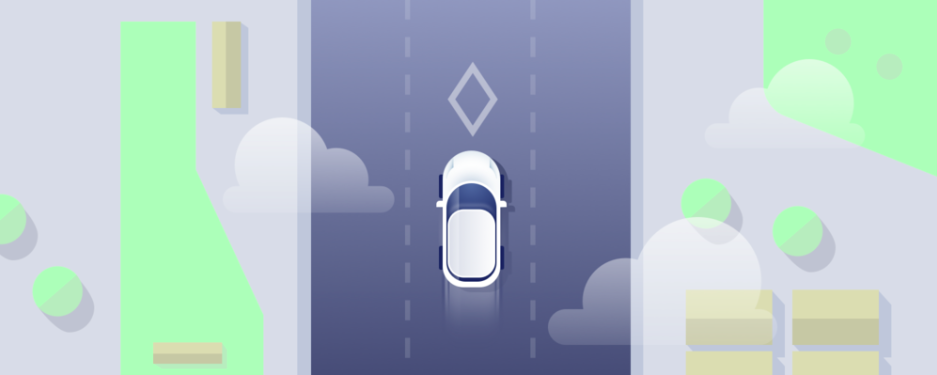 It was only a matter of team that Lyft the ride sharing service introduced a carpool option to their app. The carpool feature is designed to allow commuters catch a ride with someone on the same route. This helps you make the commute to work & save on costs of course. As a drive you get paid essentially to take & drop a passenger off along the everyday route you take. The difference between this & Lyft's line feature or Uber's Pool feature is that it's specifically meant for work related trips on existing routes that drivers take each day.
Nowadays, getting to work is work in itself. Congestion has become an inescapable part of the American commute, and rush hour is getting worse nationwide.* Yet 80% of Americans still drive to work alone because it's their best option.** Until today.
The feature is rolling out into major cities starting with the San Francisco area. This can be ideal for those who typically take public transport, want to save on commute costs, and so on. The idea is that it'll allow you travel a bit faster as with an extra passenger you can easily enter the carpool lane & get to work. It limits you to only picking up one passenger that way you don't have to worry about multiple drop offs. Price wise Lyft is currently quoting prices anywhere for $4-10 for riders & drivers have the ability to up to $10 per trip without changing any of their routes.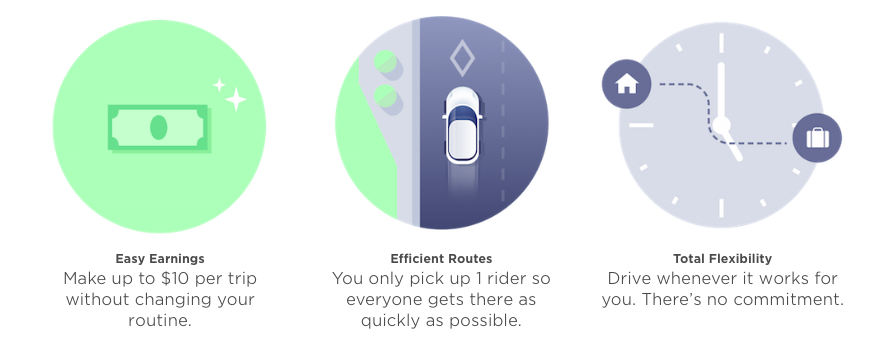 So if you commute & are already taking advantage of such ride sharing services & want to cut down on costs or a driver whose looking to make a couple extra bucks while helping someone else out then look into Lyft Carpool.
 Save $5 on your first Lyft ride for new users by using my code!
ADRIAN796079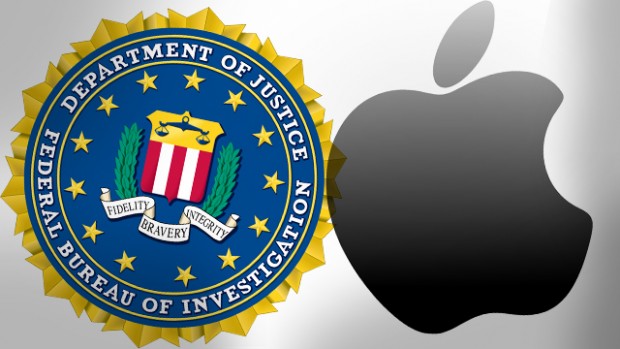 The news world be it within tech circles or not have been focused on the big encryption case of Apple vs FBI over the last couple weeks. We've seen debates from both sides & the outpouring of support from both companies & everyday citizens be it for or against Apple refusing to create a backdoor to get into the San Bernardino shooters iPhone.
After much back & forth debate it was revealed last week that the FBI may have had a 3rd party source who claimed to have a method to bypass the iPhone lock functionality & gain access to the device to uncover whatever data they could find. As of today the FBI has officially submitted for the cooperation of Apple in the case come to a close after claiming successful entry into the device. The FBI has yet to disclose what exactly was found on the phone or the 3rd party method involved in bypassing the phone. Stating:
Our decision to conclude the litigation was based solely on the fact that, with the recent assistance of a third party, we are now able to unlock that iPhone without compromising any information on the phone.
This brings the very drawn out case to a close for now… Apple will surely rebuttal with a case for the FBI to report said bypass so that they can ideally patch this method for future use. While the battle for the FBI in this case may be won the war for encryption and the governments say in what a company must do is far from over. Many have speculated the method that allowed the 3rd party & FBI access but with physical possession of the device it's likely that they used some sort of hardware modification to gain access, if not exploiting & taking advantage of an unknown iOS bug.
However the flip side of this is that it's public knowledge now that there is a method of some sort to access locked devices & the Justice Department for the most part has this in their possession. Whether they continue to use it in similar cases or honor their claim that this was a specific situation. Apple has yet to make a official statement regarding the breach & I can only imagine are scrambling behind the scenes to uncover this entry into their devices which while it represents one device accessed could mean many more in the future. As Apple has always stated this isn't about the specific case & iPhone rather about their customers privacy to their data.
The case may be over but the story is far from finished.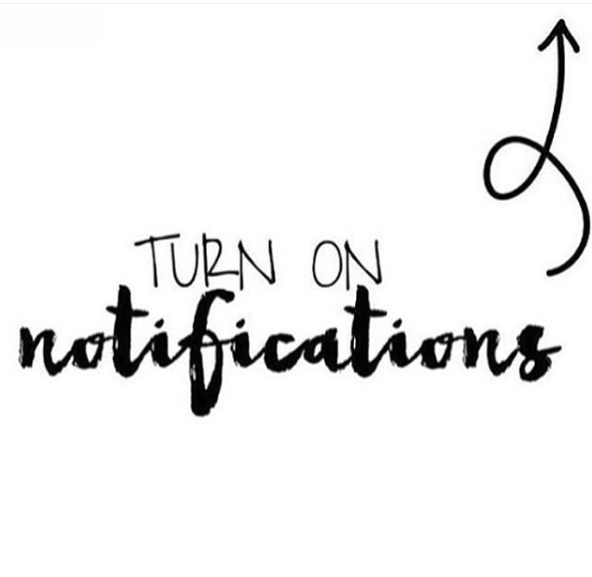 Maybe you've seen images with the following text floating around.
Starting tomorrow IG will no longer be using chronological order for your timeline. Instead it will be using an algorithm to determine what it thinks you find "relevant" and place those posts at the top of your feed
Is this some hoax or scam to get you to click some random button. In this case it actually is accurate. Influencers on Instagram are asking followers to sign up for push notifications in the event you'd like to see their photos. The irony being if this "algorithm" works the way it should then your suppose to see their photos to begin with.
Starting tomorrow the Facebook owned photo sharing network will be rolling out a pretty big change to the app. Recently Instagram posted the following blog post outline their new "moment" based timeline.
You may be surprised to learn that people miss on average 70 percent of their feeds. As Instagram has grown, it's become harder to keep up with all the photos and videos people share. This means you often don't see the posts you might care about the most.
What exactly does mean for your feed?
Essentially the typical chronological order your used to based off who you follow will change. You'll start to see photos you care about more based off what Instagram's algorithm thinks. Taking into account for example people you tag in your photos, profiles of peoples pictures you typically like, and so on. Given that some accounts are tied into Facebook this would be easy for them to find out more info & tailor your feed. While they quote you miss 70% of your feed due to the chronological order.
This is nothing new in the world of social networks both Facebook & Twitter have made a move towards algorithmic based timelines/feed but to see on a very visual app will be a big change. While I agree that some pictures can buried in the current chronological timeline from peoples whose post I may have missed I'd much prefer scrolling down through it then having everything in disarray. I think the "Insta" part of Instagram comes under fire in this sort of timeline. You see pictures in the order they were posted. A visual storyboard so to speak & while moments I care about is a nice thing to prioritize I don't know if it's worth jeopardizing the entire timeline. While this is yet to be rolled out to everyone you'll notice the updates starting tomorrow. That said time will tell how Instagram responds to the feedback & how the users take to it.
So tomorrow when you open the app to scroll through take a moment to see how you respond to said photos. Is it the moments (photos) you care about or just a mix of pictures you'd much rather see in the order they were posted.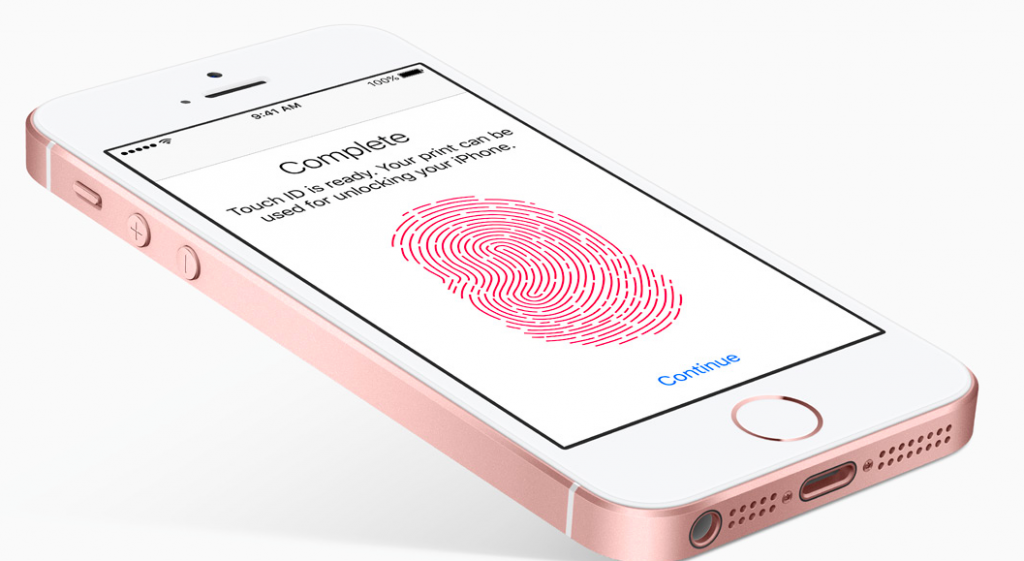 Here's a look at everything that went down at Apple's March 21st even that's main focus was primarily on the iPhone SE & iPad Pro 9.7 inch announcement. This event ran shorter than typical Apple events at 1 hour & was hosted at Apple's own campus.
The event opened with Tim Cook taking the stage to address some Apple's ongoing news from sales to the current government case.
Apple vs FBI:
Tim Cook opened said event addressing one of the major news stories as of late the Apple vs FBI case in the San Bernardino court case. In short the FBI wants Apple to create a backdoor into the iPhone allowing them to try to bypass the iPhone passcode attempts.
Tim Cook stated:
We did not expect to be in this position, at odds with our own government," he continued, "but we believe strongly that we have a responsibility to help you protect your data and your privacy.
This underlines how important privacy & security is for Apple. Reinforcing their stance on this topic and the importance of protecting their customer base as a whole.
Apple & the Environment:
Apple's VP of Environment Lisa Jackson then took the stage to announce that Apple Inc facilities now runs on 93% renewable energy this is a move towards their goal every 2 years to get closer to a 100% renewable energy based company. Apple takes environmental concerns very seriously from their products to their facilities & they took a good portion of the opening keynote to address this.
CareKit:
CareKit is based off Apple's ResarchKit and will allow people to develop their own health based apps. As Apple's hardware begins to integrate more health based solutions it only makes sense they allow 3rd party developers to create similar apps. The framework is continuing on Apple's trend of OpenSource based software. Apple COO Jeff Williams took the stage with the announcement & showcased apps that have been developed thus far on CareKit.
iOS 9.3 & TV OS:
Software wise Apple announced two updates ahead of WWDC that are being released today.
iOS 9.3 brings the following features/changes:
–Night Shift Mode (F.Lux for the iPhone auto-adjusting screen tone/color)
–Touch ID security for Notes app
-News App updates 
-Apple Music updates
–CarPlay Support Improvement 
and much more the full release can be viewed here.
TVOS 9.2 Updates:
The Apple TV got some major updates today as well.
–Siri Dictation Support
–Siri App-Store Search Support
–Bluetooth Keyboard Support
-App-Folders
and other slight improvements to the UI & performance of the OS. This version address some major gripes from the Apple TV's release & allow for much easier navigating with the Siri based remote.
Apple Watch Bands/Price Drop:
The first new hardware announcement came with the Apple Watch. As Tim Cook on staged announced that it was the #1 selling smartwatch in the world.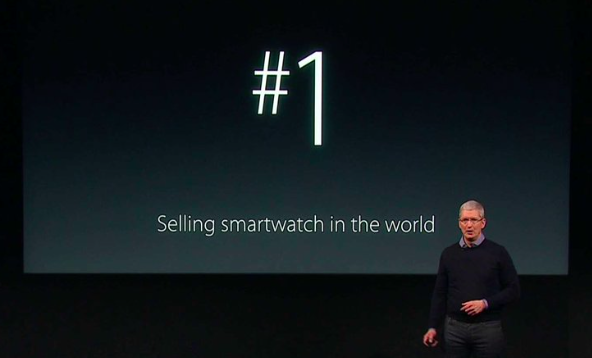 He went on to talk about the love for customizing the Apple Watch with bands & the all new ones that are coming this Spring.
These include:
-Nylon weave bands $50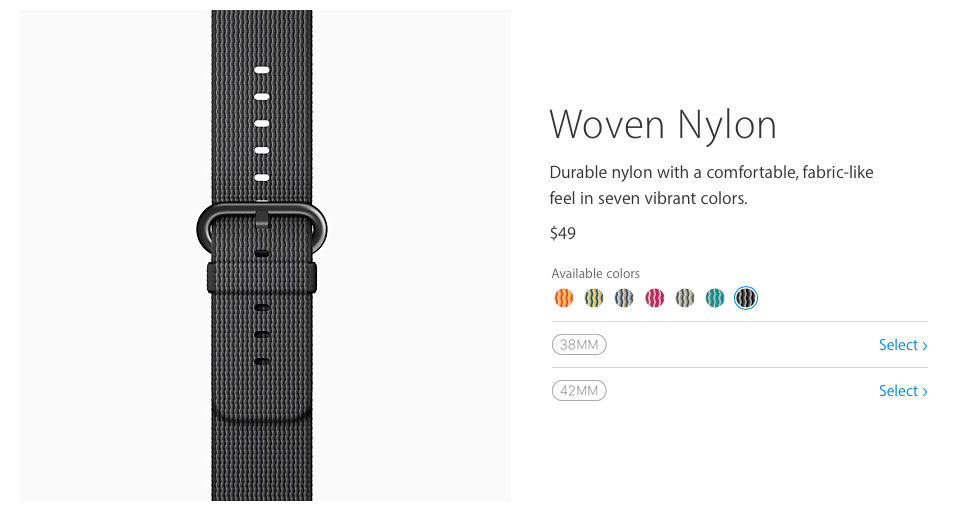 –Leather Bands (Teal/Red)  $150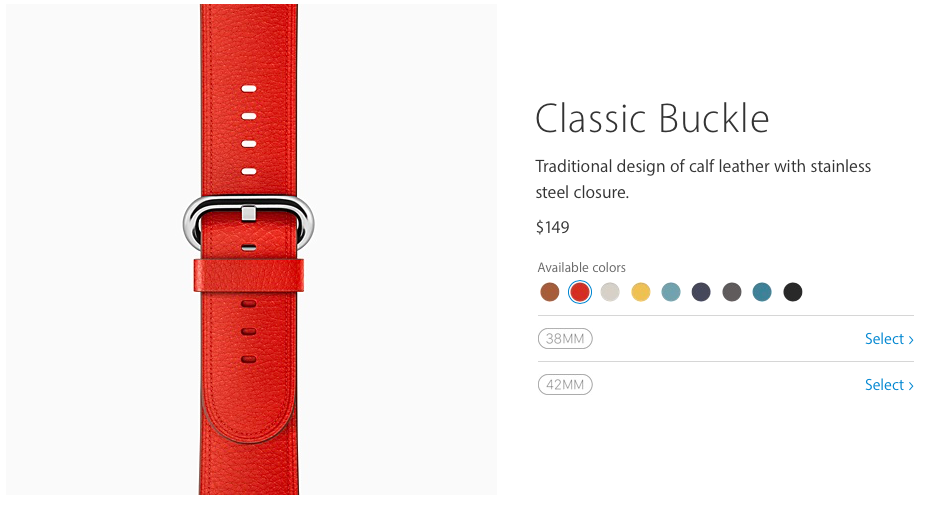 –Sport Bands (Yellow) $50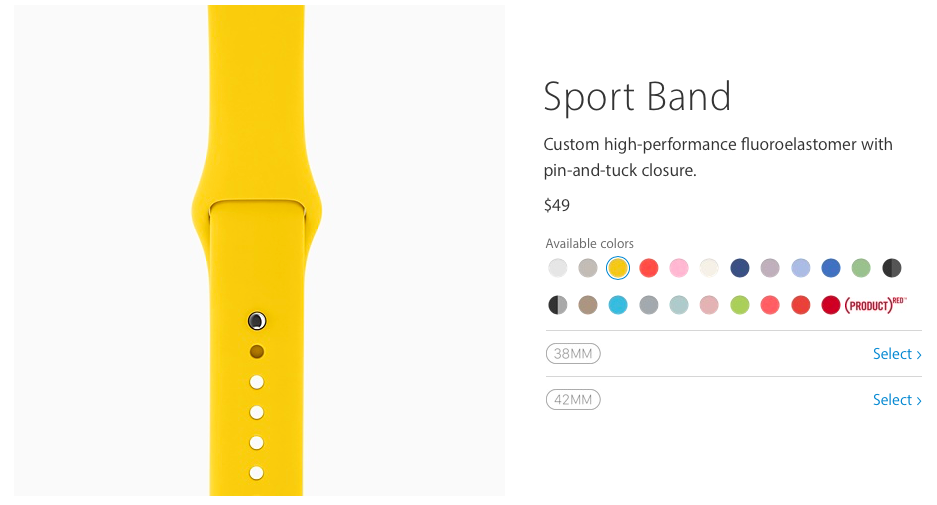 –Black Milanese Loop $150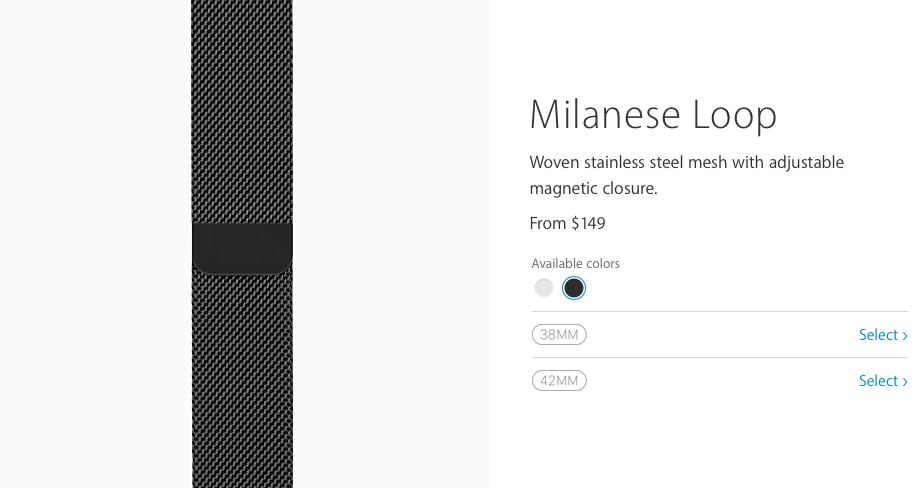 Along with the announcement of new bands the Watch now starts at only $299 so a $50 price cut. These new bands are meant to give users more options & probably make way for the future gen 2 announcement possibly late in the year.
iPhone SE:
The announcement that everyone was waiting for could be considered a step back literally when you look at it. The iPhone SE announcement is Apple's take on second take on the 4-inch phone. It's essentially the same 5S body with the addition of the new rose gold color & internal specs.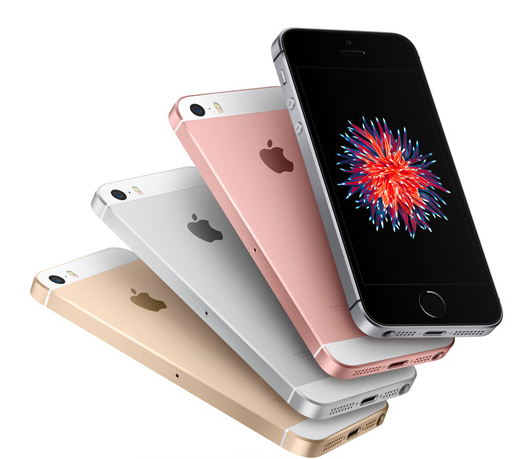 Spec wise your getting everything from the current 6S model such as:
–A9 Chip/M9 Co-Processor
–12 megapixel camera w/4K Video
–16/32GB Models
Price starts at $400 ($500 for 32Gb)
This is a phone thats 2x as fast as the 5S & all of it in the same 4-inch body. Apple claims that this is for the market that still prefers the smaller size iPhone & saves them overall in certain costs. They confirmed after the event that all 5S cases should support the SE model of phones. In a world of larger smartphone Apple is taking a step back & updating an older generation phone.
iPad Pro (9.7 inch):
It's not being called the iPad Pro by any means rather it's adopting the Macbook Pro model of names. The iPad Pro 9.7 inch & 12.9 inch models. Rather than the iPad Air 3rd gen Apple is rebranding it as the iPad Pro & adding all pro level specs to match.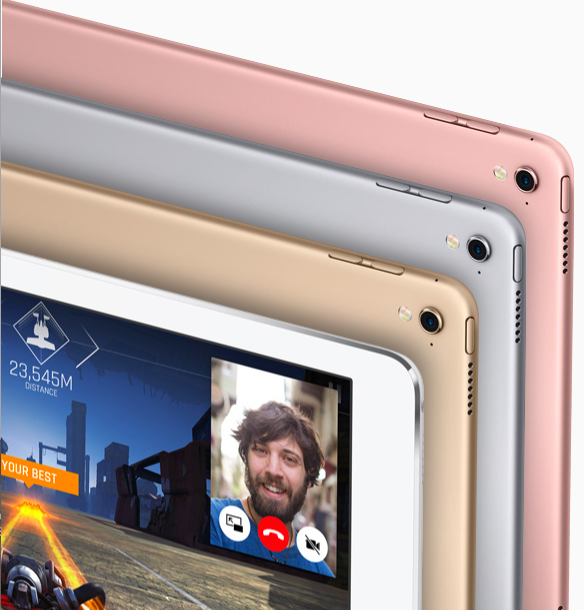 -32,64, 256GB models
–Improved Retina Display (Tru-tone, Anti-Reflective, Wide color display)
–A9X & M9 Chips
-12 megapixel camera
–4 Speaker Audio
Price: Starts at $599
The iPad Pro 9.7 inch introduces the first Rose Gold color option for the tablet line as well. It also features the all new improved camera for photos/videos (If your into that) but also brings the infamous camera bump to the iPad.  This iPad also features Apple's all new display tech "True tone". Sensors in the iPad Pro detect ambient light in your environment & adjust the screen tone as such to produce a more natural & easier on the eye experience. The most powerful iPad yet in a smaller form factor than it's bigger sibling the iPad Pro 12.9 inch. So in the end it comes down to the screen size you prefer much like the iPhones.
All in all it was small scale event & one that'll be the last time we hear of a product release from Apple's town hall as their new campus is set to be ready by 2017.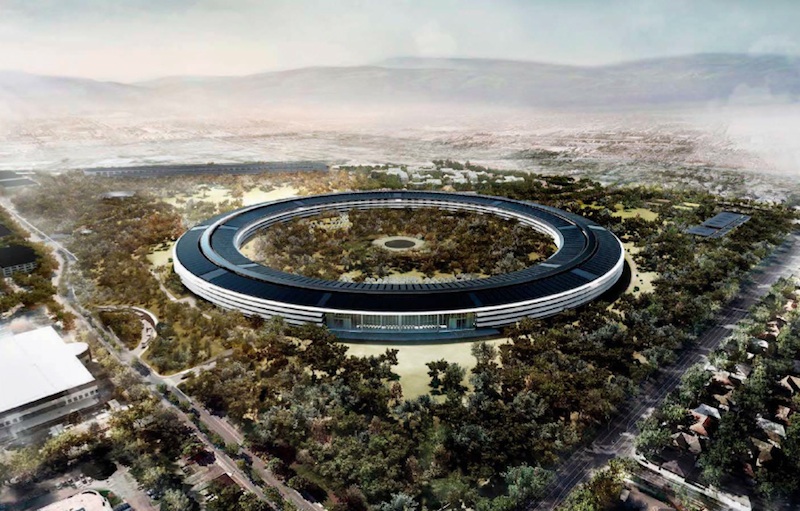 These product announcements while new are all iterations of existing hardware in smaller form factors. The iPad Pro essentially being shrunk down to the 9.7 inch version & iPhone 6S specs meeting the 5S body results in the SE.  While this event wasn't meant to be a major event for the company it's their first big announcement in 2016 & is meant to set the pace for the upcoming products throughout the year such as the iPhone 7 & mac line upgrades.
For more information & to rematch the keynote head over to Apple's official page.

Amazon announced a critical software update for Kindle owners. Anyone using a Kindle Pre-2012 should be weary to update over wi-fi before March 22, 2016. As the new update will essentially brick your device until you manually update it via a computer.
Important: If you do not update your device by March 22, 2016, you will receive the following message on your device: Your Kindle is unable to connect at this time. Please make sure you are within wireless range and try again. If the problem persists, please restart your Kindle from the Menu in Settings and try again. If you see this message on your device on or after March 22, you will need to manually install the latest software update for your device. Go to Fire & Kindle Software Updates for more details.
Luckily they offer a simple chart to make it easier to ensure your device may need updating.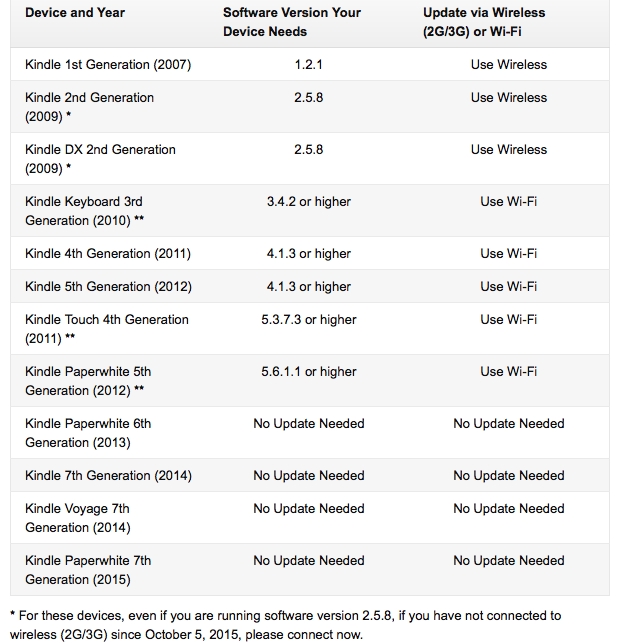 So as a friendly reminder from Amazon & I to you, update your Kindles! Read on.