My thanks to the folks at Younity for making this video & content possible. Head over to their website for more information.
Younity is a free & easy to setup application that allows you to stream all of your files for easy access across your iOS devices (Android support is in the works). Stream your video/movies, photos, and documents from a Mac or PC & get access on your mobile device anytime & anywhere instantly. Best of all Younity is completely free & unlike other services there are no plans or restrictions. Unlimited storage & streaming of your files while still providing top notch security & convenience. No more having to store gigabytes of files locally on your iOS device when it can all be accessed via Younity.
Video Overview:
Setting Up Younity:
Younity requires an installation on your desktop to act as the server of your files. This can be a Mac running OS X or a Windows based PC. Install the Younity server software here. After the software is installed you'll need to run through the settings in order to determine your files you'd like streamed via Younity.
The first thing to take note of is the location settings in Younity. This determines the files which will be streamed from your server to your respective devices. This can be your whole drive or specific folders such as photos, music, and movies. Additionally Younity has support for iPhoto/Photos or Lightroom libraries.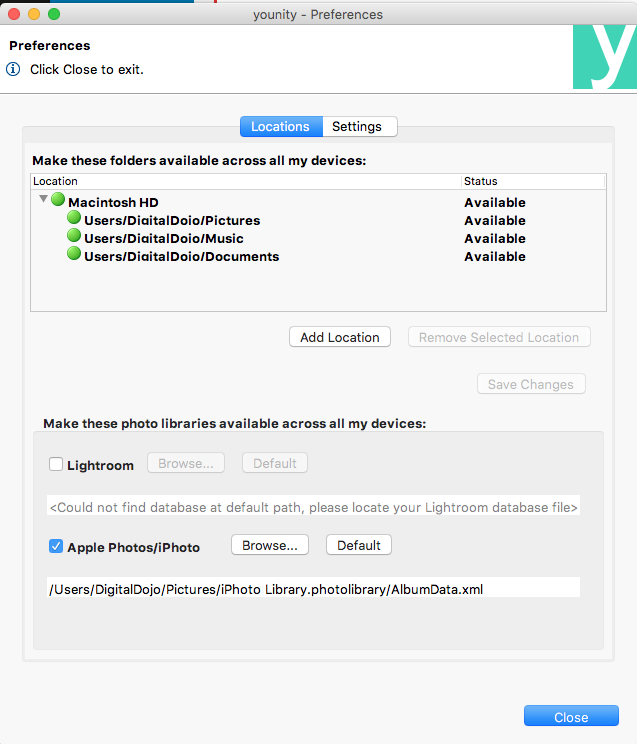 The more files you have the longer the scan process will take. The next tab houses your settings, from here you can tweak certain options such as whether or not the app boots with your computer which I personally recommend that way you never have to worry whether or not Younity is running.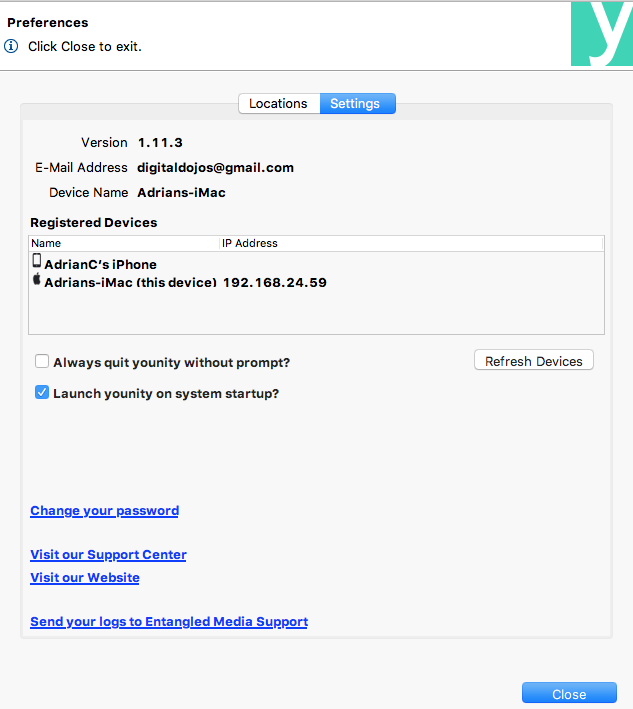 The next step is to install Younity across your mobile devices in this case my iPhone. After signing in & registering your device you'll now have access to your files via the simple app interface.
Younity Mobile App: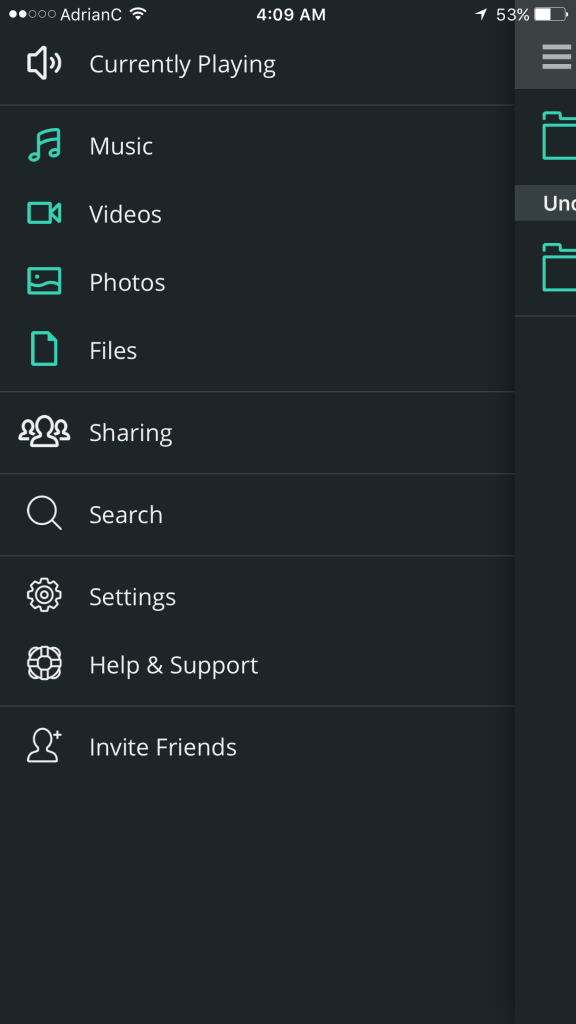 The app will showcase any current playing media alongside four categories music, videos, photos, and files (documents). For the most part the Younity app was able handle every file I threw at it. Be it .jpg, .mp4, .rtf & so on. However there are some restrictions like iTunes DRM based content can't be played back, though that isn't the fault of the app itself. The app did a great job of pulling in all the meta data related to files I streamed across. You can now view movies on the go that are hosted via your computer or listen to music from your iTunes library. Certain files like photos for example can be downloaded locally to your Younity app to help save load times. It goes a step further with extra features such as AirPlay support, ability to directly send photos from Younity to apps like Instagram. This is useful for taking those DSLR or other pictures from your desktop & easily uploading them via Instagram without having to manually transfer the photo over.
The app also features a search to make it easy to comb through your folder of files & a filter option to make it easy to find specific files such as ones you've downloaded locally, alphabetic order, and so on. The app's settings allow for further customization & security enhancements such as the ability to set a pin code on the app itself for an extra layer of protection.
These are just some use cases of course. This is a solution that can come in handy be it for professional or personal usage. Another great aspect is the sharing feature. Sharing allows you to share certain files to friends easily & securely. All transfers are encrypted & your data is never viewed by Younity itself as they never store it, it's all streamed. Shared files have an expiration time as well which help serve as a peace of mind.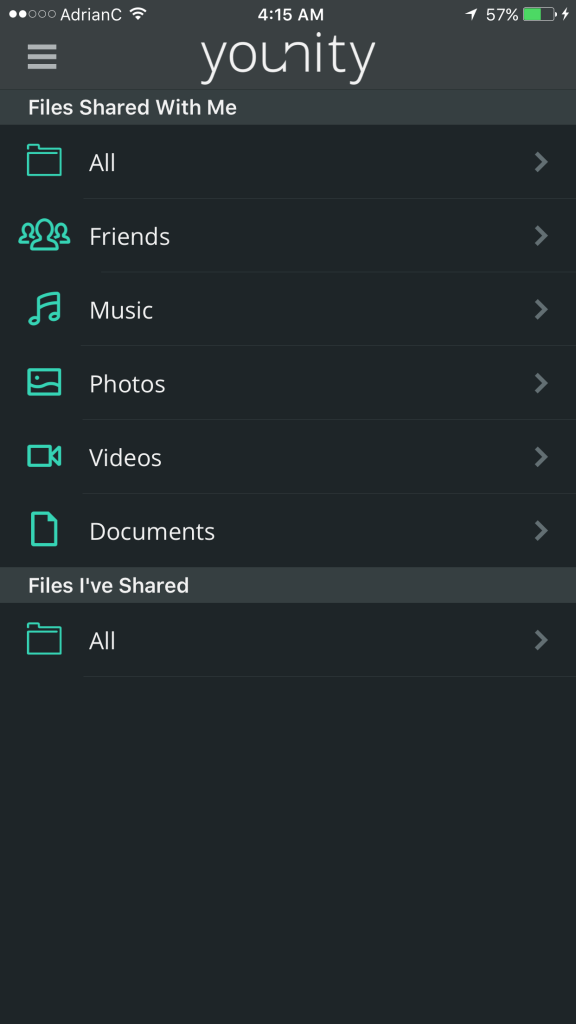 All in all Younity is a great solution to a lot of problems. Be it for saving storage space on your iPhone, having access to your files from anywhere in the world, the convenience of streaming your photo, video, or music library. Take your pick. One thing I want to also emphasize is the speed at which files are streamed while maintaining the quality, whether it was a picture or video. You get access to all your files at your fingertips & never have to worry about manually syncing anything you may need access to again. That's where it came in handy for me personally. I always run into cases where I'm out & need access to a work document I forgot to sync somewhere or e-mail to myself. Younity eliminated that problem entirely as long as it's in one of my designated location folders I don't have to think twice about getting access to it.  Best of all there's not much at stake, cost of entry is 100% free & there are no limitations as to how many files you can stream over or access. If your looking for a simple to setup but highly effective file streaming solution look no further then Younity.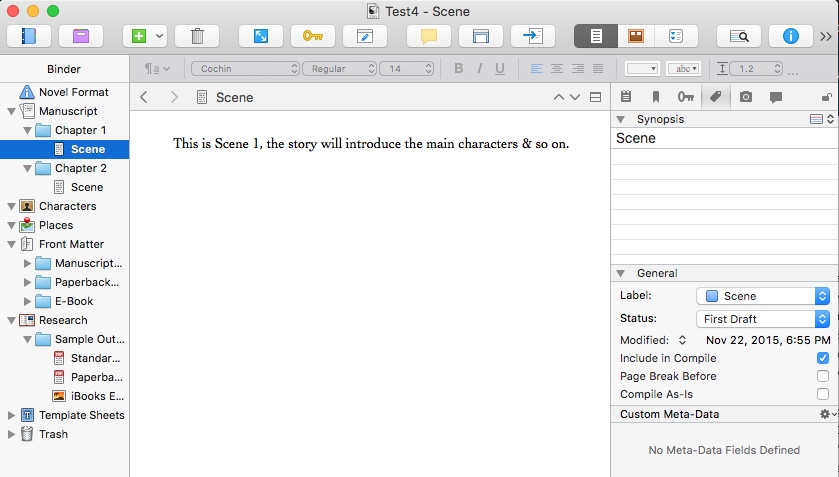 Scrivener is an amazing all in one writing tool that can be used in a multitude of ways. The great thing about the app is its designed to work the way you work not the other way around. I wanted to put together a series of basic tutorials going over the application in-depth. Starting off with the much requested interface overview, a look at the basics of scrivener & how to navigate around the app.
Scrivener is available for both OS X & Windows, you can try out a fully featured free trial today!
Video:
Scrivener can be overwhelming at first the interface is packed with multiple buttons & can be used in all sorts of methods. Navigating it requires getting a grasp of the basic buttons & how to navigate around. From there the rest is up to you. Think of it as canvas to do your writing work be it for a book, e-book, script and so on. Write, organize, revise all in Scriveners powerful interface.
Here's a further look at what lies in Scriveners interface.
Binder-
Think of the binder as you would a physical one. The digital binder houses all your work for your current project. This means drafts, folders, and other material.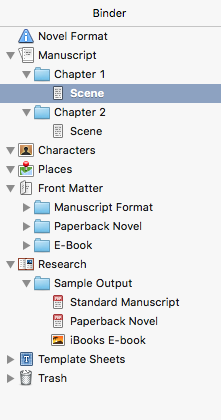 Work Area-
The center consists of your main work area. Where all your work will lie. This can be adjusted in multiple views depending on your preference. Single, split, outline, or cork board view. This also includes the text tool bar where you can adjust font, text size, alignment, etc.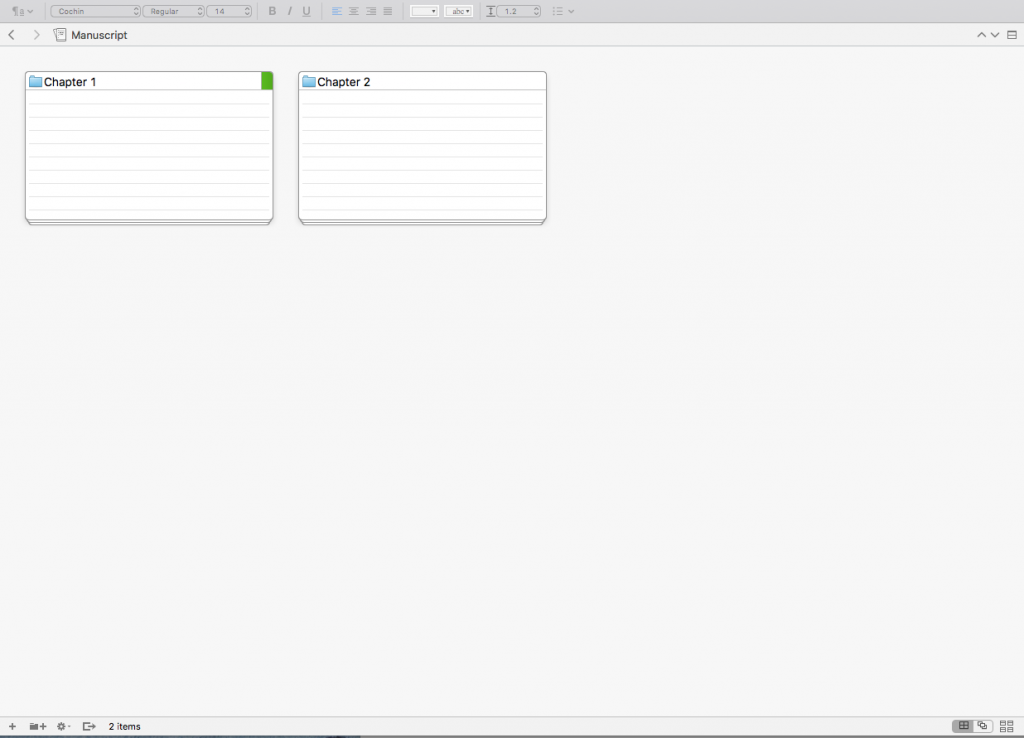 Nav Bar-
The main navigation bar houses the main tools you'll be using. This consists of the of the following (order from left to right)
Binder View Toggle
Collections View Toggle
Add New Document
Move to Trash
Fullscreen Mode
Keyword Panel
Quick Reference Panel
Comment/Annotate Text
Single Page View
Compile/Export
Scrivenings (Document) view
Corkboard View
Outliner View
Synopsis Finder
Search Box
Inspector View Toggle
Inspector View-
The inspector view allows you toggle a right hand window that gives you access to certain elements of your project. Here you can view comments/annotations or footnotes, document references, keywords, meta-data, and snapshots. These are highly useful tools some of which go into the advance workflows of Scrivener but definitely useful to toggle if you'll be referencing any of the above tools while you work.

All in all Scrivener is an amazing writing tool thats flexible to be used in a variety of situations. There's a reason it's favorited by writers, authors, etc. You can write in the app how you please & organize on the go or after the fact. Be it for big or small projects Scrivener has you covered. This is a series of tutorials we've ran on Scrivener with plans to examine more features of the app in detail.
Check out our previous content below:
How To: Create & Publish an E-book
Import/Export Content between Scivener & Scapple
How To: Improve your writing workflow
Happy writing!