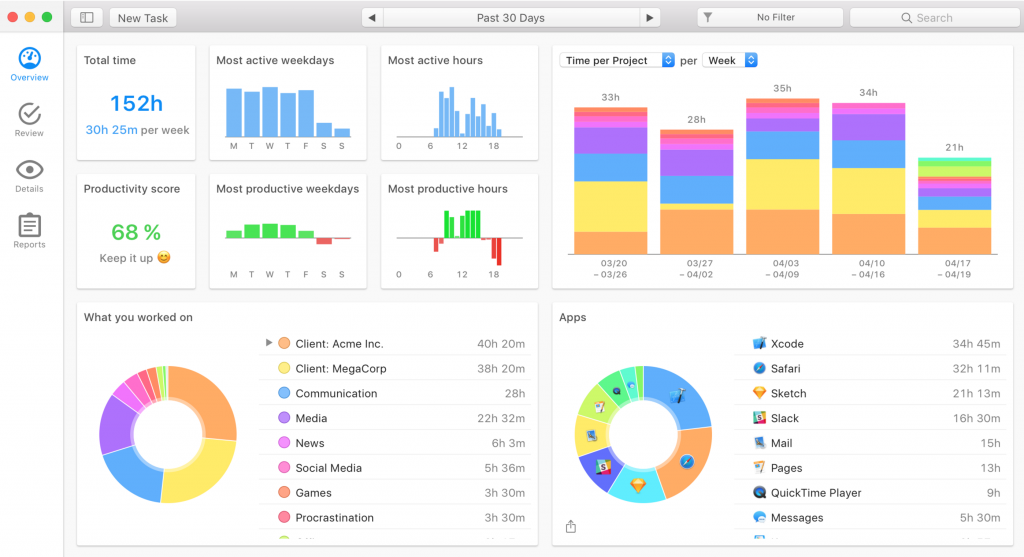 My thanks to the makers of TimingApp for sponsoring the network this week. Timing App for Mac makes time tracking simpler than ever while giving you all the advanced details of how you spend your time at your mac. Whether it's analyzing your procrastination or seeing your productivity Timing lays it all out beautifully within its interface.
Timing will also be sponsoring an upcoming content campaign on "A Guide to Freelancing" so stay tuned for more content & why the importance of managing your time matters.
---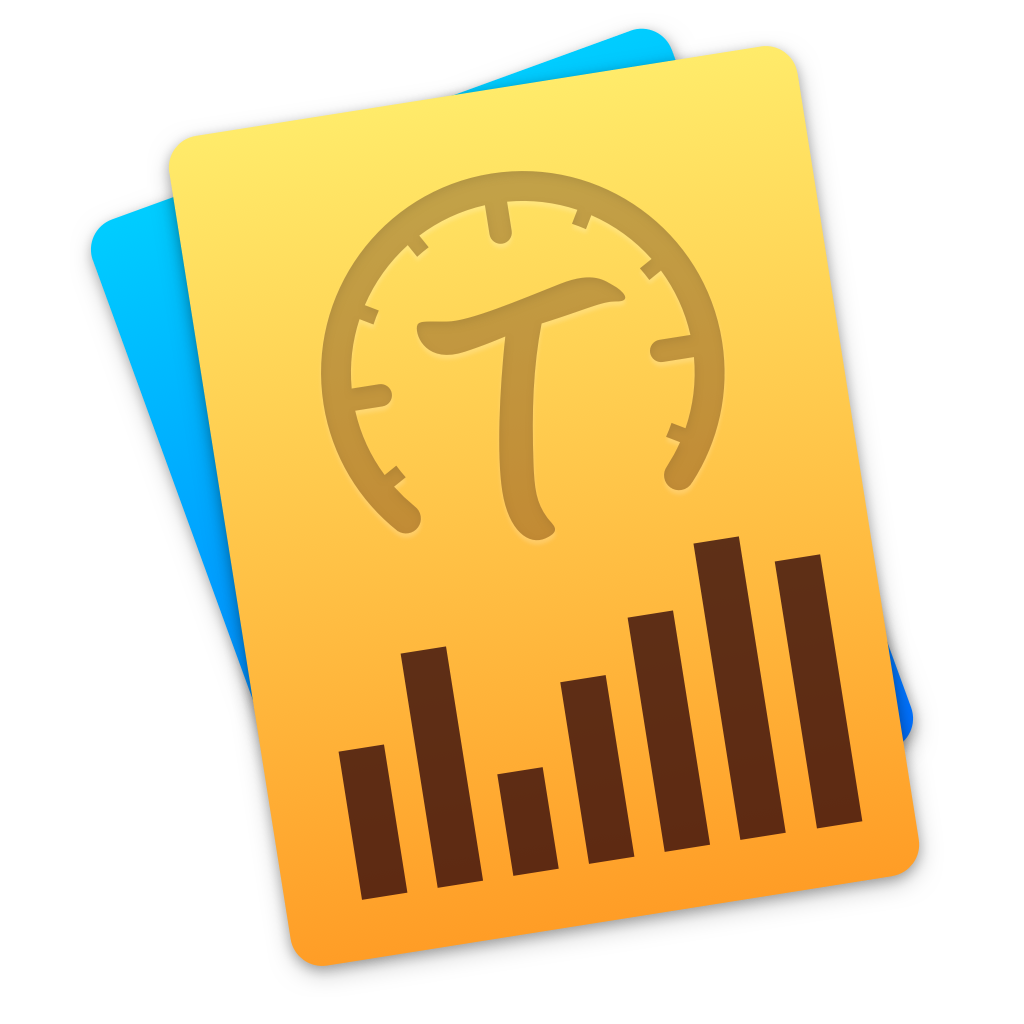 As someone who works, plays, and practically lives on my computer tracking how & what I do is important. Be it for seeing where I'm spending too much time not working (aka watching Youtube videos), getting a better idea of what apps I use the most, or just a general overview of my computer usage Timing makes that all possible. Timing App is a tracker for mac that simply runs in the background & tracks data from most used apps to time spent on them.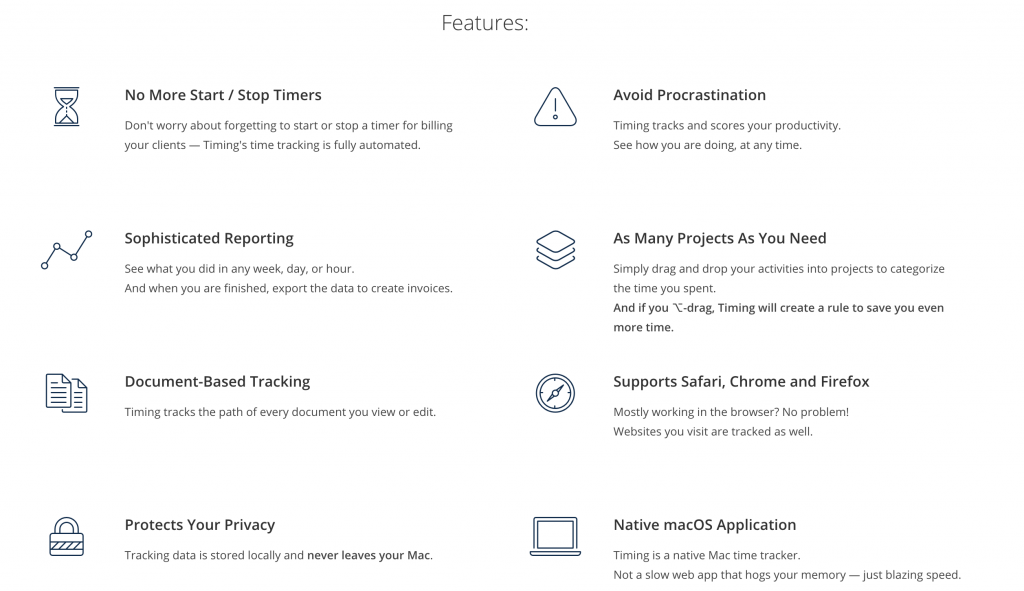 Time unlike most other resources is one we can't make more of or get back. So understanding how we spend ours personally & professionally is important. Timing makes all of that easy to manage & displays it all in a sleek interface. Breaking it down in charts/graphs that really showcase how your using your mac day to day. Compare to older weeks, see your most active days, use it for freelance reporting & so on. Our lives consist of what we do day in & day out. Make yours easier to track & manage by using the Timing App. Automatic time tracking for mac made easy.
Grab it at a special 10% price for DigitalDojos readers by using our link below & get tracking today!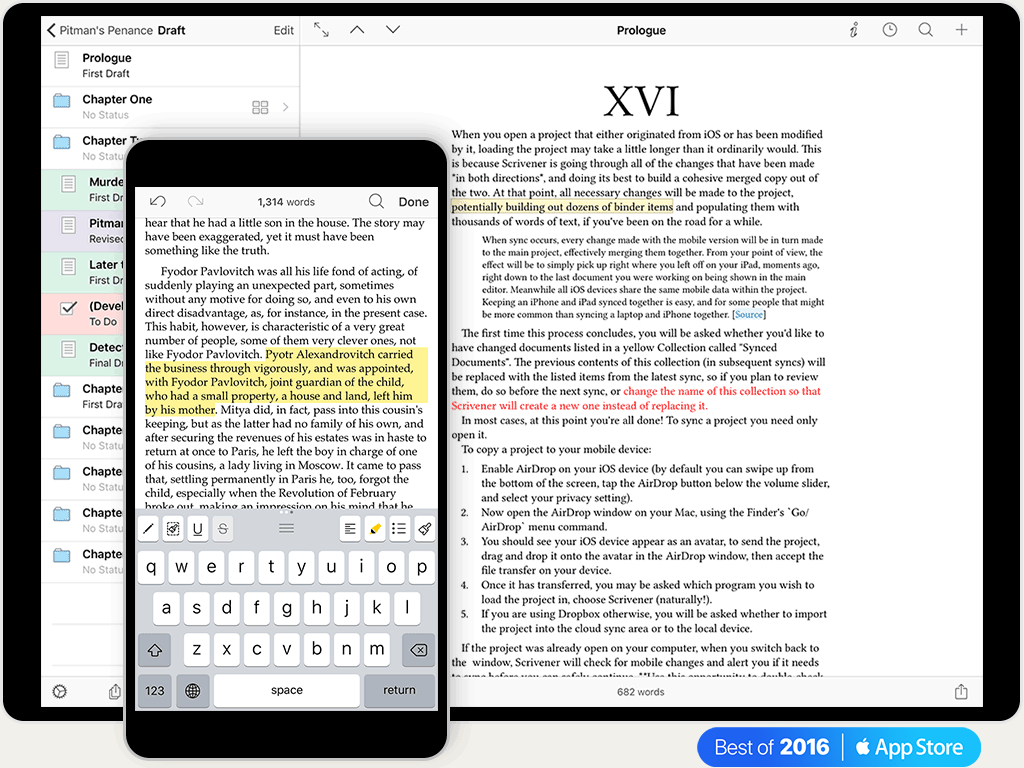 My thanks to Literature & Latte the makers of great apps like Scrivener for sponsoring the content on DigitalDojos this week. It's through our sponsors that we can support the work we produce here as an individual content network. Literature & Latte makes simply one of the best writing tools available in Scrivener & we're proud to have them supporting DigitalDojos.
When it comes to writing a book, preparing your manuscript, or any important writing project Scrivener has been a name in the industry that resonates with so many. Allowing you to write the way you want to write. As they put it
Scrivener is a powerful content-generation tool for writers that allows you to concentrate on composing and structuring long and difficult documents. While it gives you complete control of the formatting, its focus is on helping you get to the end of that awkward first draft.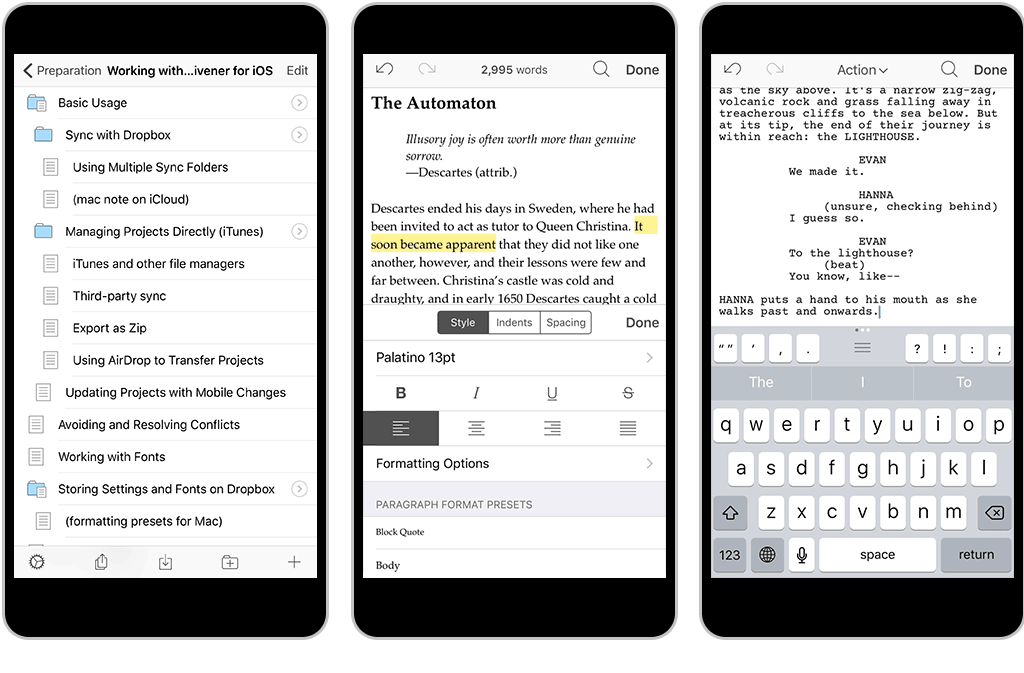 The amazing app well known on the Mac & Windows however now takes its next big leap to the mobile device more specifically iOS. Now you can truly write anywhere be it on your iPhone or iPad simply get writing whenever inspiration strikes. All with the same ability to gather your research & organize your thoughts effectively. Write on the go, whenever an idea forms, or simply start a project on the phone & get back to it when your at home on the mac. I personally know how hard the team at Literature & Latte have been working on porting their amazing app to the small screen & they've done without cutting any corners. Expect a full overview this week on the mobile version of Scrivener & how you can take full advantage of all its features as both a standalone app & in collaboration with the desktop version. Write anywhere with Scrivener for iOS.
Hello World
Nearly 6 years ago I started DigitalDojos with a great group of colleagues I had met through the Youtube community. Duncan, Dan, Nuno, Josh & myself all came together to produce quality technology content for the masses. Focusing on not just the content but the community. While it has evolved over the years & eventually turned to a an indepdenent content network that mission has remained the same. However in recent months I have personally lacked in keeping the network live & for that I owe an apology to the community. I was working on several other projects & my focus for what I thought DigitalDojos should be veered. That said after some time away from producing content I wanted to come back to Dojos with a solid focus in mind with what I wanted the network to be.
Video Overview:
Focus:
I've decided DigitalDojos will remain a purely technology content based networks versus expanding into other areas in order to provide more focused content.
Technology news, reviews, and tutorials. Focusing not just on what's happening in the world of technology but why it matters. In a fast paced industry we tend to forget to answer the basic questions. I want our content to not just be for the enthusiasts & tech-saavy but the everyday consumer.
News- The important stories in tech-simplified. Answering not just the what but why behind tech topics.
Reviews- An honest & in-depth look at both hardware & software while answering the question of who such things are for, is it worth your hard earned cash, and the overall pros/cons.
Tutorials- Back to the basics of what got me started in the content creation space. DIY, How-To's and various other guides across the world of technology.
Tone:
Something I feel is important to address off the bat is the tone in which I'd like our content to adapt. As an independent network I write for my audience & DigitalDojos as a brand. That said we have 0 outside capital or partnerships which allows us to write as we please. I'd like our content to offer a direct tone to our readers. Where I feel it can be easy to get caught up in delivering content swiftly in exchange for views or what not I feel the intent is much more valuable. We want our readers to get not just get the information they need but understand why it matters all while maintaining a personal aspect to what we do. I don't envision DigitalDojos to be the next multimedia mogul of a brand but I do want it to have its own voice. I don't want our reports to be a simple statement of facts or information that can be gathered elsewhere rather an insight & discussion into the things changing around us.
Expansion:
As I begin to ramp up the content production I'd also like to explore areas within technology that I've always wanted to cover & bring to the DigitalDojos network. As with such a vast industry there is always more to cover & areas of interest that I know the community would like to see us delve into.
Gaming- Call it entertainment, stress relief, or what have you. Gaming is an increasingly growing category in the world of tech, from the E-Sports scene to the vast live streamers who provide hundreds of thousands content to watch. This is definitely an area I'd like to expand to from Livestreams, reviews and so on. You'll now find a "Gaming" section on DigitalDojos where much of the content will live.
Podcasts- This is a medium of content that I've wanted to do for as long as I can remember. Long form content in particular is something I want to expand into & I feel podcasts fit that format very well. This would range from various tech-topics & other areas so stay tuned for this future launch.
Deals/Promotions- Helping you save on hardware/software alike through deals that we can highlight that benefit both you the consumer as well as our end. Getting the best price without compromising on quality. While it may be easy nowadays to find cheaper prices in terms of value it doesn't always focus on the overall worth of the product at hand. A deal is a deal by all means but we believe it should be for something worth while.
Youtube- I have always had soft spot for Youtube as its quite literally responsible for where I'm at today. I started back on the site in 06 & became a partner early following the Google acquisition. The landscape of the site has changed & some obstacles along the way forced me to move my audience outside the platform. Growth has halted over the years not to mention the last 6 months of my absence. Youtube is a game of not just quality but more importantly consistency. It will continue to be a platform that I share my videos on as long as its around & I want to invest the resources to really scale the channel. So if your not already be sure to subscribe to our channel for new videos as they go live. Additionally we'll be experimenting w/platforms such as their live streaming service & so on.
Community Involvement:
Another big aspect I want to focus on with DigitalDojos going forward is building up the community. Not necessarily in the sheer numbers of readers, subscribers and so on but the value we can give to you as well as your involvement in building the network. Community feedback & participation has always been an important aspect of my growth on the internet & something I want to bring back the focus to. Q&A sessions, better commenting/feedback systems, having the audience help vote up & suggest future content. All of these things are aspects I'd like to make easier & increase on the site.
Business End:
DigitalDojos has & will continue to be an independently owned & operated network. That said we strive to find more unique & better forms of revenue streams that don't just help our bottom end but also benefit the audience. We don't want the site littered in advertisements or promoted posts thus we have limited our main advertising spots to be exclusive. Banners, posts and so on will run independent of each other as to not overload your experience on the site. In the last couple years we've made the decision to remove adsense from the site completely & as long as we can continue to have sponsors/support we'll keep that up.
Our revenue sources break down to the following:
-Sponsored Campaigns (Promoted blog post, videos, banners)
-Adsense via our Youtube.com/digitaldojos channel
-Affiliate Links
Thus we'd like to try to maintain said streams while also expanding & scaling new ones. We believe in transparent advertising & that the content should fall in line directly with the advertisers we feature. Never will we promote products/services we don't believe in or stand behind.  While our aim is to continue to make great content we'd also like to maintain a great business in the process. Allowing us to expand the site, improve equipment, assist in hiring more writers & staff to scale the overall experience.
The majority of our content has & will continue to be 100% free to our audience however this year I'd like to dabble in the space of paid offerings/products whether it be courses, digital product, and so on. This will unfold as time goes on but DigitalDojos will always strive to prioritize content & our community first.
Goals:
As they say  you can't score if you don't have a goal & for that very reason I want to publicly state my personal goals for the Dojos network going forward. If anything these will serve as the guidelines as to what I work towards creating for myself & the community.
100K Youtube Subscribers
50%+ engagement across Youtube Video comments, blog, etc
50K+ RSS/Newsletter Subscribers
1 established podcast show (consistent of 70+ episodes)
Doubling our site visits & revenue
10+ new sponsors
---
As someone whose been in the content creation space for over a decade I've seen the landscape of the field change & grow. I've succeeded in adapting in some areas & failed in others. I've had all the ambition in the world & at some points none. However the passion & desire to deliver not just great content on my end creatively but for the masses as well. DigitalDojos begun as a passion project & I want to take that to the next level & pour the appropriate amount of resources & time into it. This is not a journey that can be achieved alone as it requires the help & support of my audience as well as others. I look forward to collaborating with others in my field as well as bringing on new members to the team to help scale & provide the best content we can for our community. It's been a very fast paced year with many changes for me personally however I'm excited & focused in my return to bring this network to the level it deserves.
I'm excited for whats to come for the network, community, and future of my work/career. To new & better beginnings.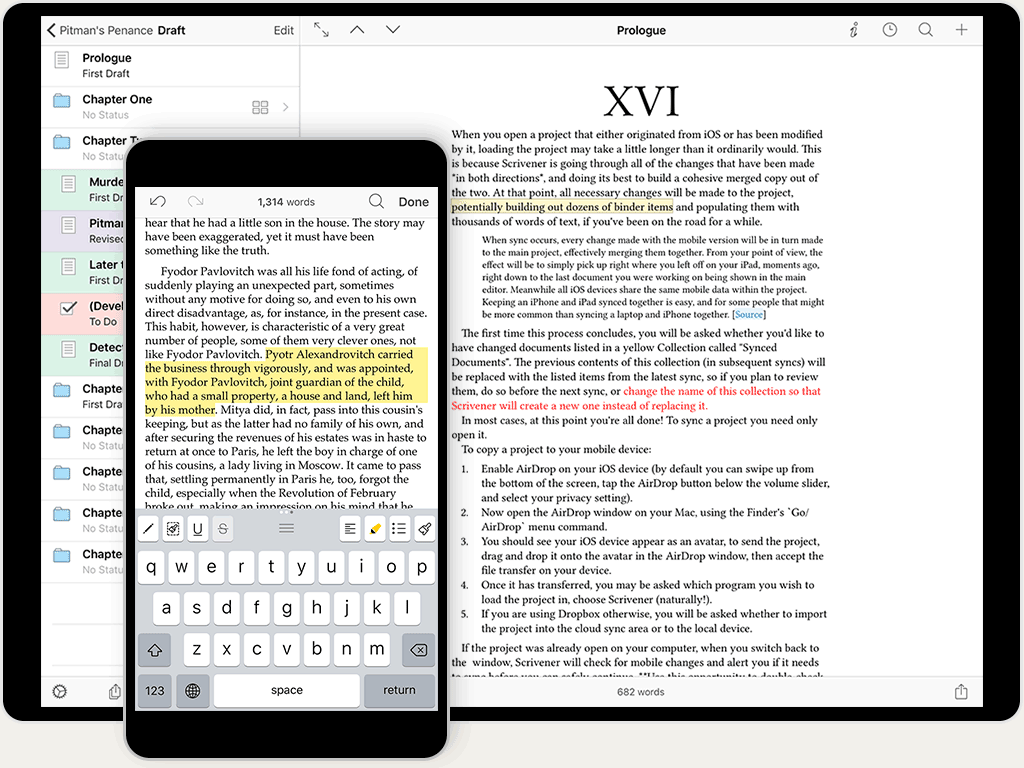 My thanks to the folks at Literature & Latte makers of Scrivener & Scapple for sponsoring DigitalDojos for the month of August & September. Making all the content possible & free for our audience. Check out the latest version of Scrivener for iOS here.
 The Journey to iOS
Scrivener has long been a favorite & essential writing tool for me be it for personal projects or long form writing for work & miscellaneous projects. The team at Literature & Latte has been hard at work for as long as I can remember looking to bring Scrivener to iOS. Not that long ago they announced that they'd personally be heading up the development project. Months later all that hard work came to fruition & the iOS version came out officially in late July. I personally have been in touch with the team & have seen their journey over the years from their great desktop apps & the recent release of their iOS app. They deserve every bit of praise they've got thus far & I'm honored to have them as a sponsor of DigitalDojos. This release means Scrivener is available nearly everywhere in the Apple ecosystem. Start a project on your mac, touch it up later on the iPad, or add on certain notes on the go with your iPhone. Writing apps shouldn't cause friction rather they should give the ability to simply write & have additional features there as needed, Scrivener provides just that.
What is Scrivener?
Scrivener is for writers of every type be it authors, bloggers, storyboards, scripts, what have you. The iPhone & iPad version capture all those great features & bring to your mobile devices in a straightforward UI packed with tons of features.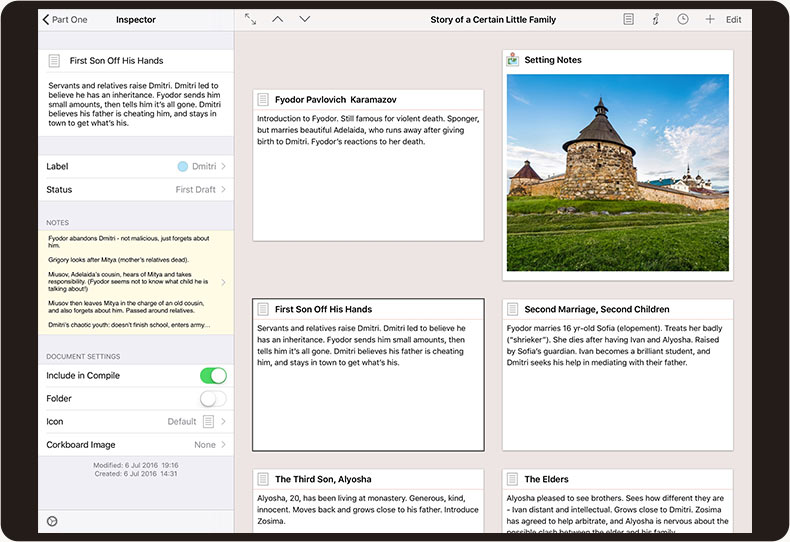 -Built in research section
-Import multiple file types & export such as PDF, Word, Plain Text
-Sync across devices Mac/Windows, iPad, iPhone, & utilize Dropbox Sync
-Full rich text editing
Just to name a few. All of course packaged in user interface that makes Scrivener an essential tool. Allowing you to create, research, and organize all in one app experience. Whether it was using it on the bigger iPad screen or spur of the moment write ups on the iPhone Scrivener makes the experience seamless. The best thing about an app like Scrivener is there is no wrong way to use it. Utilize it's great array of features or simply just use to it to focus on writing & research for your project.
Video Overview:
Take a look at my full overview on the all new Scrivener for iOS!
(Currently processing)
Trust me if you do any sort of writing & need the tool to make that process seamless & efficient as possible check out Scrivener for your iOS devices today!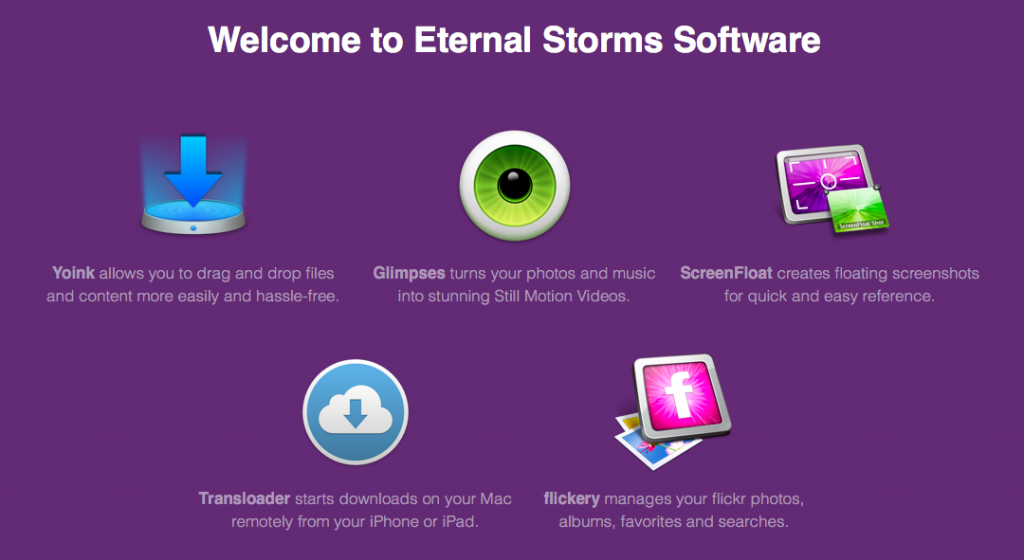 My thanks to Matthias of Eternal Storms Software for sponsoring DigitalDojos this week. Eternal Storms provides software for both Mac OS X & iOS that helps users with everyday tasks, all ran by indie developer Matthias Gansrigler. Makers of apps such as Yoink, ScreenFloat, Transloader, and many more.
I'm honored to have them as a sponsor given their long history of app-development. I remember using one of Matthias first Mac App Store apps Flickery back in the day. Making it easier then ever to organize & upload photos in a desktop environment. Since then Eternal Software has continued to produce apps that simply make my OS X workflows that much easier. Whether it's Yoink's drag & drop functionality or one his latest Freeware apps SiriMote that allows you to use the new Apple TV Siri remote on your mac. Your bound to find something useful in their library of apps & I highly encourage any Mac OS X or iOS user to check out their site & hope you enjoy the upcoming content I have highlighting how I use some of their apps.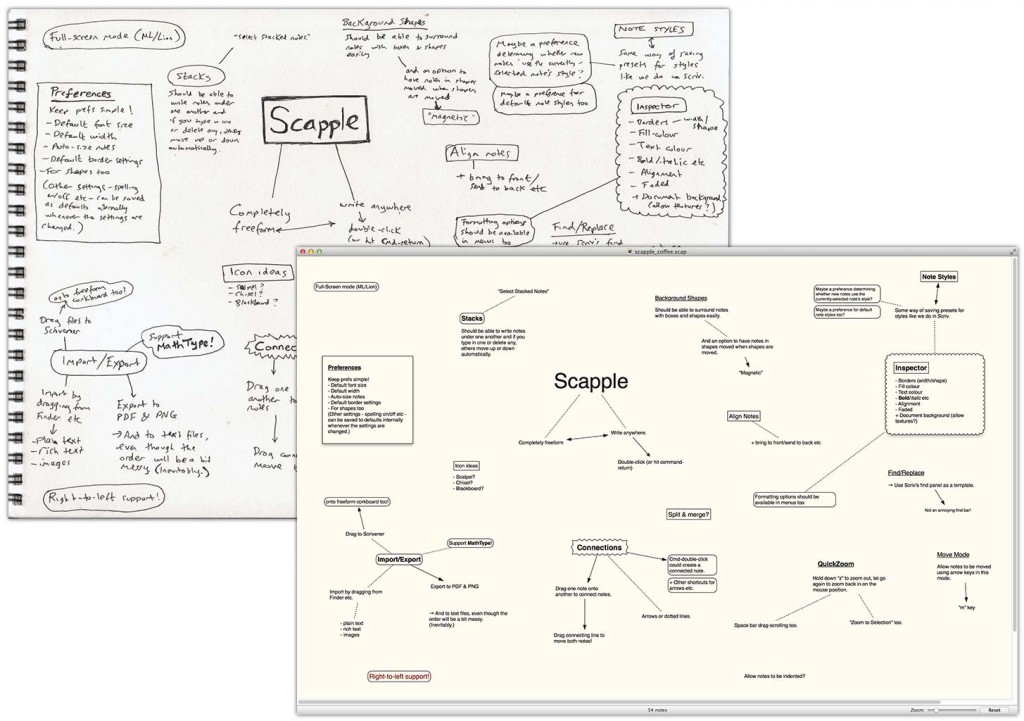 My thanks to Literature & Latte for filling our premier sponsor spot  & supporting DigitalDojos. Allowing creators like myself to produce content as independent network.

This sponsored post ran September 28th-October 9th.
Literature & Latte are the makers of two amazing writing tools for both OS X & Windows. Scrivener & Scapple are independently powerful tools to allow you to write & gather ideas quickly. Together however there's no better combination of writing tools available. Whether it's a novel, script, or mapping out an idea their tools have you covered.
We previously highlighted Scrivener in a past campaign:
This time however I wanted to highlight another tool from Literature & Latte that I've been using in my own personal workflow, Scapple. Scapple is a tool for quickly recording ideas in a freeform way. The aim of the app is to serve as a canvas for you to take ideas & quickly record them whatever they may be & draw connections to them as you go or later on.  The best analogy comes from their site itself
If you've ever scribbled down ideas all over a piece of paper and drawn lines between related thoughts, then you already know what Scapple does.
What I enjoy about Scapple is it's ability to start simple but allow you to freely connect things in whatever way the thoughts form. You can write notes anywhere on the canvas, connect them via lines, organize them in columns & so on.
Whether your trying to map out a project or storyboard an idea Scapple for Windows & Mac is for you. Check out my own overview of the application down below.
Video Overview:
All in all Scapple provides a blank canvas for you to really layout anything. Be it your family history, charts, or big business project. There's no wrong way to use Scapple, it's for the visual & creative mind. Take that idea out of your head & organize it as you go. Unlike a scrabble on a piece of paper this app gives you the power to rearrange your thoughts on the fly or after the fact.
Buy Scapple today for Windows or OS X
Try out the Free Trial (30-day usage time how all trials should be done)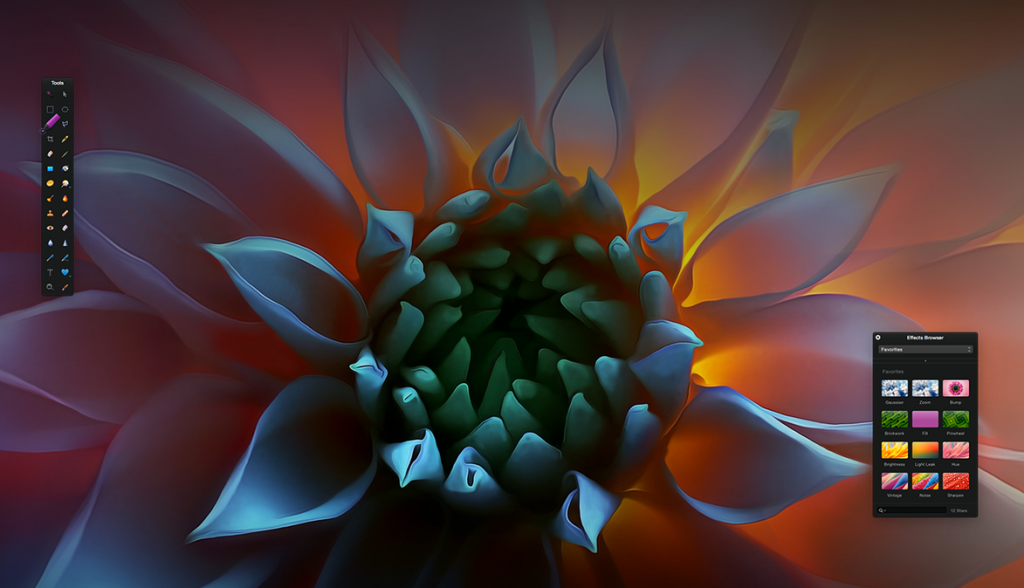 My thanks to the Pixelmator team for sponsoring a series of upcoming content this week on Digitaldojos and their amazing Pixelmator app that is available for iOS & OS X. Pixelmator provides a highly affordable & advanced editing platform filled with tools & a simple UI to navigate through. 
---
Available on Mac OS X, iPhone, and iPad this is simply one of the best image editing apps you can get for desktop or mobile. Awarded the Mac App Store of the year in 2011 & iPad App of the year in 2014.
Download Pixelmator
As I have a whole series of graphic design content coming up via the Pixelmator app I thought it'd be best to kick off the campaign with an overview of the application to get a better feel of what it can do.
Pixelmator for OS X:
The OS X version offers a full fledge image editor that allows for touching up, enhancements, sketching, drawing, and other great effects on photos.
So whether your  looking to move objects, paint a masterpiece, or simply retouch a photo you took Pixelmator has you covered. Below is our video overview walking you through the app.
 Mobile Editing:
For those who want to edit on the go their iPad & iPhone app is just as feature packed all in a mobile UI. Making even simpler to take a photo & quickly edit afterwards before uploading or saving it into your camera roll.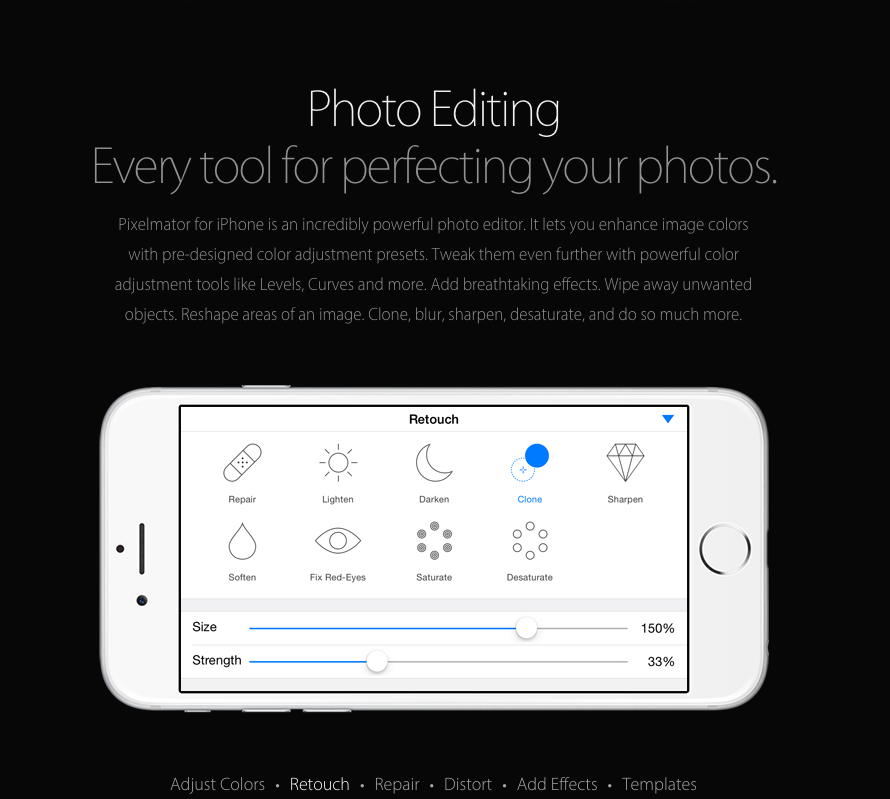 Aside from just editing on the go you can of course create works of art using Pixelmator's toolset such as sketching, painting, & various brushes to help you take that burst of inspiration & convert into art. Designed with iOS 8 in mind the mobile app has all sorts of compatibility with features like iCloud Drive, Handoff, etc. Whether your a mobile painter, photographer, or designer Pixelmator has all the tools for you. Check out their own overview video for the iPhone version.
The iPad version is just as great with all the screen real estate to match. Making it easier than ever to create & edit on such a big canvas. Turning the iPad into a great content creation device.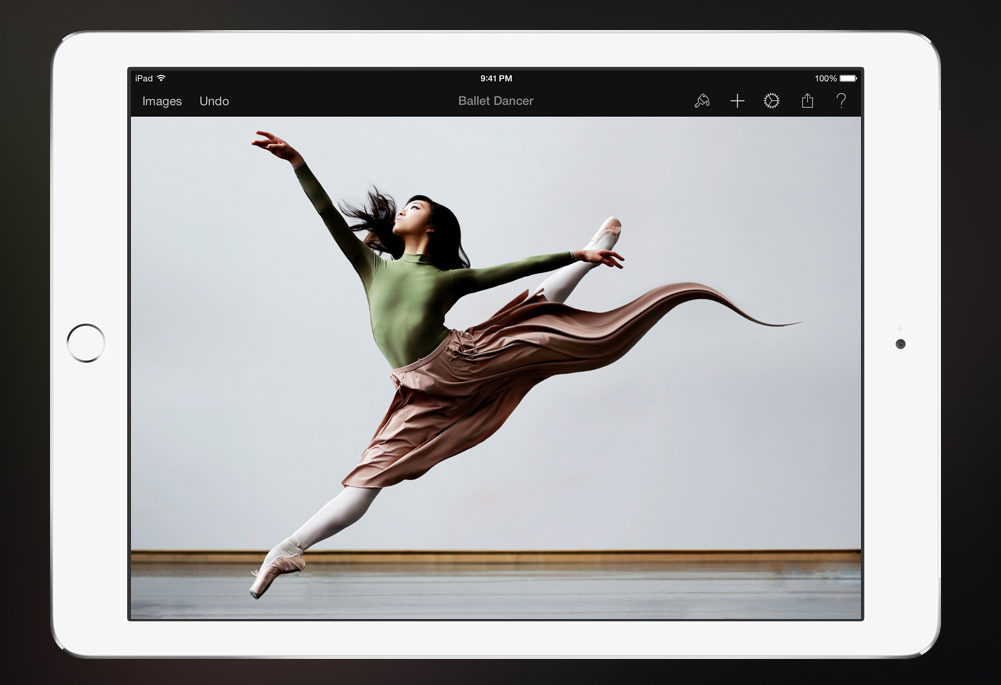 Tools & Features:
Here's just some of the features Pixelmator is capable of.
Repair Tool (Wipe away unwanted objects)
Handoff (Start editing on your mac & pick up on iOS)
Smart Move Tool
Magic Wand Tool
Refinement Tools
Painting Tools
Pixel Tool
Liquifying Tools
Blur & Sharpen Photos
Clone Stamp Tool
Type/Text Tool
All in all Pixelmator no matter the platform you choose to use it on is a great image editor that packs in everything you need. If your looking for a simple editor or advanced tools for your novice or more in-depth projects their suite of apps have you covered. We thank the great team behind the app for making the upcoming content we have in store possible & hope you enjoy it as well!
The list of content & tutorials via Pixelmator can be found below.
(Links will be updated as the posts go live)
Easily Remove Objects from Photos on iOS
Clone Objects in Photos iOS & OS X
How To: Paint on your iPhone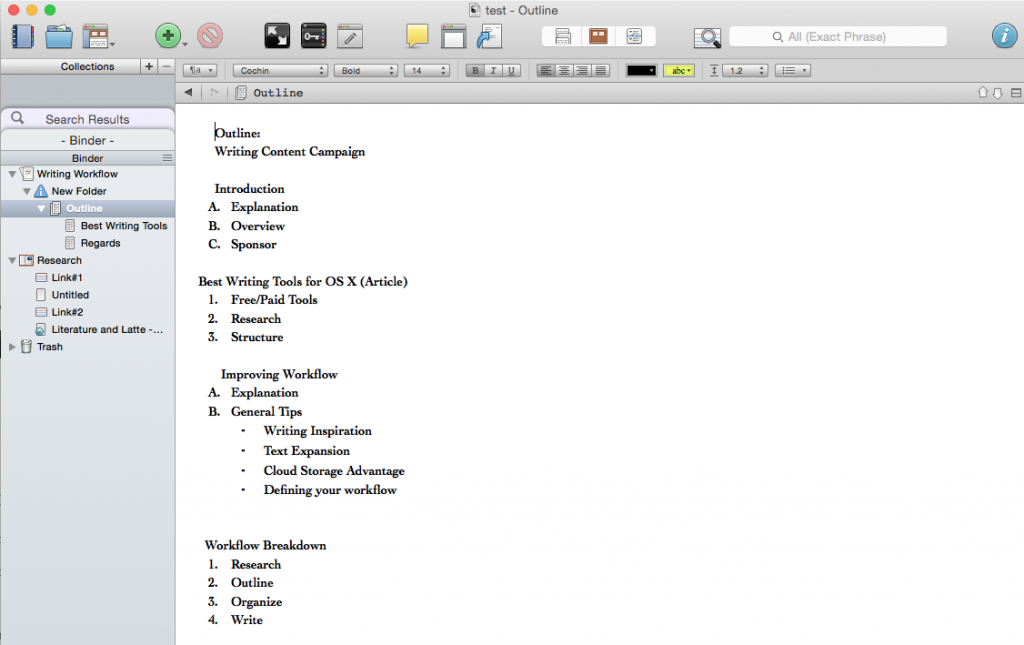 My thanks to the team over at Literature & Latte for sponsoring this post & series of content on writing. They're the makers of the essential writing app Scrivener for Windows or OS X. Providing an all in one writing studio that allows you to edit, outline, storyboard, and most importantly write in an efficient system. Use it for scriptwriting, books, essays, and more. A must have for all writers.
Outside of this site I do quite a bit of writing both personally & professionally. Whether its for clients, my own personal archive, or my other sites I like to write. That said it wasn't always that way & I view writing as this muscle that needs to be exercised frequently. So I wanted to throw together some tips and advice to improving your writing workflow. The process in which you write & tools you use to do so. Now keep in mind everyones workflow is unique and you're free to tailor it to fit your own needs. Rather I wanted to provide an outline of my workflow and tools I use to better help others out there improve in their areas of writing.
Video Overview:
Tips:
Physical & Digital inspiration-
They say to keep something handy be it a physical notebook or digital app for when inspiration strikes. However when it comes to writing inspiration doesn't just always strike. Rather to improve your overall writing workflow I believe in practice. Of course keep something handy for whenever an idea strikes or something you want to express & just write it. Don't worry about grammar, structure, or what have you just write. Writing daily helps implement a routine & improve your writing fluency.
Using great sites like 750Words allow you to build up your writing skills by tasking you to write 750 words on a daily basis.
Text Expansion-
Text expansion when it comes to writing has been something has saved a ton of time & unnecessary keystrokes. Using an app like TextExpander allows you to take let's say an e-mail signature for example.
Regards,

Adrian Cauguiran

CEO & Founder DigitalDojos
Rather than constantly typing this I can set ;sig2 to automatically translate into that. You can very technical with this of course having it type out current dates & times, common answers to questions, and so much more. Saving you a ton of time when writing out anything as the app is supported in anything that has a text field.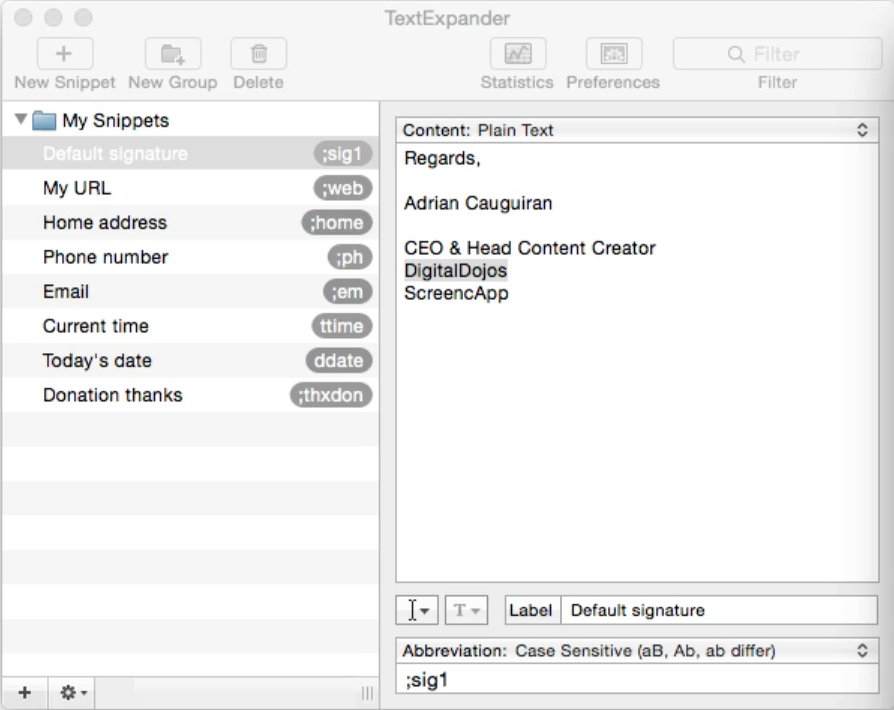 Cloud Storage-
Using a cloud storage service can highly improve your writing workflow in various ways. First and foremost keeping your content be it manuscripts, books, essays and so on in the cloud allow you to keep them off site. This means if your local copies are ever damaged or corrupted you have the stored safely in the cloud. Additionally cloud storage allows you to access your files anywhere you have internet access so you can write on the go on a variety of devices. Be it Dropbox or Google Drive syncing files to these services has never been easier. On top of all of this a service like Google Drive allows for collaboration editing. This is very useful in projects where you have multiple people overviewing a document & gives a live look at whats ongoing.
My own Workflow:
So when it comes to time for me to write I approach it a systematic way depending on the project I'm working on. It can be a blog post, formal letter, essay, and a variety of other things which allows me to adjust the methods I use.
Most importantly I always focus on the writing itself. I write first & edit/revise later. The best way for me to overcome a blank page is by filling it with whatever I have on my mind or have to tackle. In conjunction with the following steps I try to always follow.
1.Research
Gather all material I need beforehand. This helps in terms of preparation in that I have everything I need in one place be it an app or document. Scrivener provides an amazing feature to do just that. Allowing you to  couple everything in one place to easily focus on your writing and reference your research material links, web pages, sources, in one place without interrupting your workflow.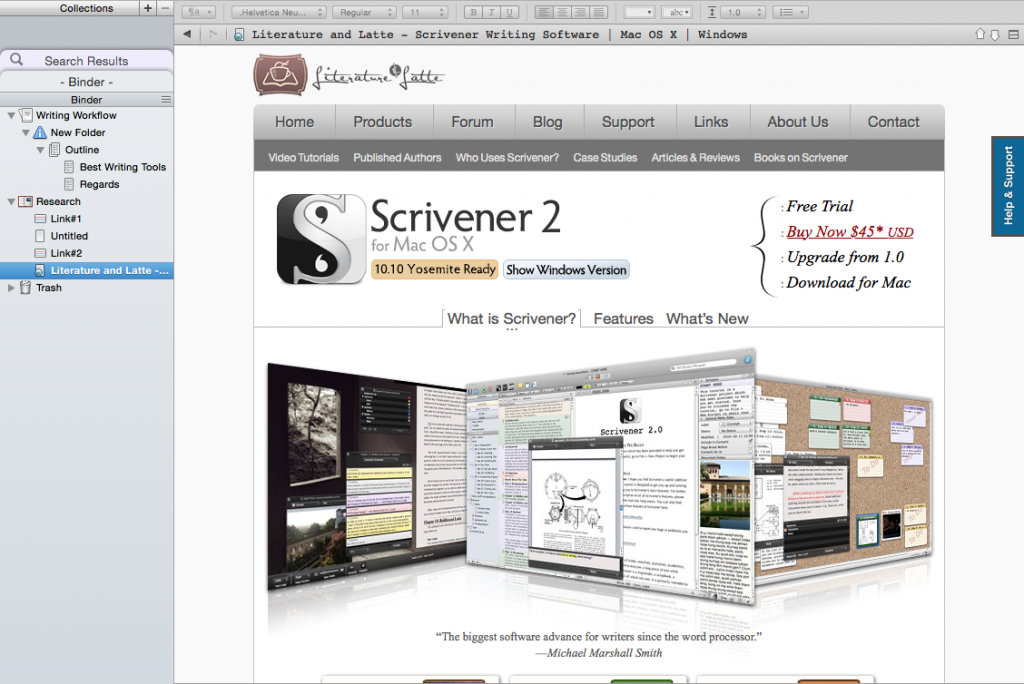 2.Outline
From there I tend to outline my projects. Providing a visual look at what I'm about to put together. This helps in structuring my content and in a sense gives me a template to work off of. Now you can outline yours however you please some people prefer a mind map, audio notes, or just a typical outline number/lettering system like I use to structure my posts.
3.Organization
With bigger scale projects extra organization is required & having to sort through files, research, material, can be very cumbersome. I prefer to keep my content separated in folders or tags much like what Scrivener offers in it's binder. You can color code notes, make collections, and easily branch out files/folders. Of course this may mean physically organizing your material if you don't use a digital solution. I find the easier and more accessible my material is the easier it is for me to focus on writing.
4.Write
As simple & complex as it is the last step is to sit down and write. Focus on writing and putting together what I've visualized & organized and worry about the details afterwards. Dropping in video/picture media, grammar, formatting. I try to let myself just create before fine tuning it. This allows me to look at the work again with fresh eyes after I finish writing. All these steps in conjunction make up my writing workflow. Filled with practices, apps, and various tools that have helped me improve my writing overtime. More importantly knowing it's something that I have to constantly be doing & improving upon.
Look to establish your own workflow with tools & tips that work best for you. However if your serious about writing & or do it for a living you can't go wrong trying some of the apps mentioned above.
Be sure to check out the previous post we did in line with our series of content on "Writing Workshop" highlighting the
Best writing tools for Mac OS X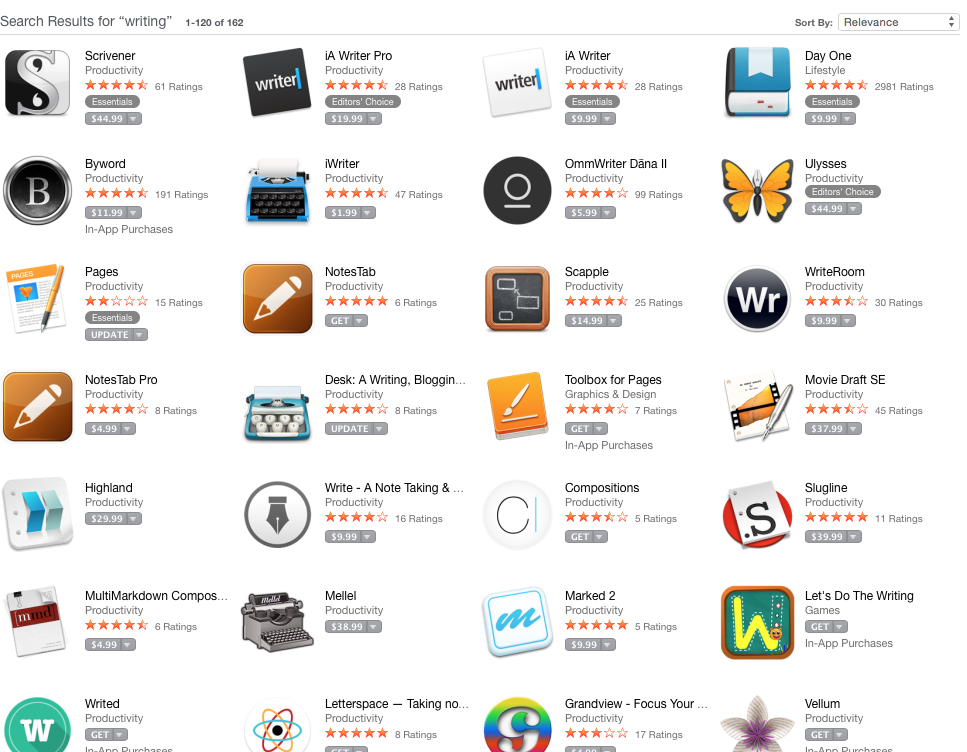 My thanks to the folks at Literature & Latte makers of the amazing content generation tool Scrivener for sponsoring the series of content we'll be running on improving your writing workflow filled with tips & tools we recommend. Scrivener has been one of my go to apps for outlining, editing, and writing on either OS X or Windows and we're proud to have them as a sponsor. Try out Scrivener today! 
I wanted to round up of some of the best writing tools available for Mac OS X. Looking at apps, sites, and tools you can use to help improve your writing workflow on your mac whether it's for a website, book, schoolwork and so on. These tools help you stay focused & provide the utilities to get the jobs done in their own unique interface & feature sets.
The team at Literature & Latte themselves put together an amazing post on references for writers thats worth checking out. As they state
There is a lot of good writing software out there for the Mac. Most of the programs linked to below are direct competition forScrivener. I provide links because the writing process is different for everyone. Scrivener suits the way I write, and hopefully some others too, but if it doesn't suit the way that you write, then you may want to check out some of the excellent software below to see if any of it fits the way you work.
All of the following tools are writing apps/services that I use or have tested on my own mac for various use cases. Some of them are free while others are paid. In my opinion when it comes to tools that I use everyday to get my work done its definitely worth the investment.
Quick & Free
TextEdit (FREE)
TextEdit is built into OS X & is basically a great notepad for mac users. If your looking to quickly take notes down & do some very basic writing then TextEdit is the tool for you. Something I constantly use for quick notes before shooting a video as its simple to open & use.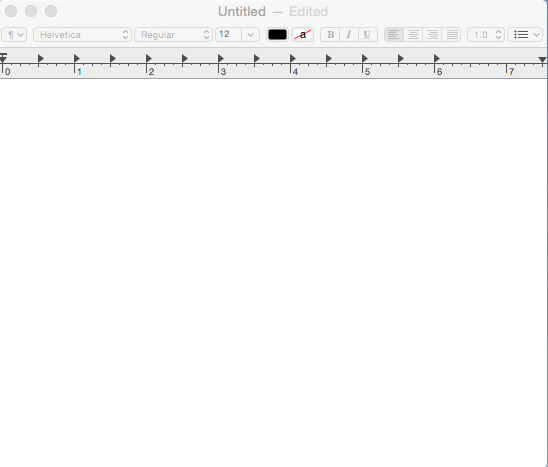 Notes.app (FREE)
On that note…OS X also offers a dedicated notes app thats even simpler. Again great for quick to-do lists or things you need to write down to remember. Something I constantly use for quick reminders that I want synced back via my iOS devices as it integrates perfectly with iCloud & your other iOS devices.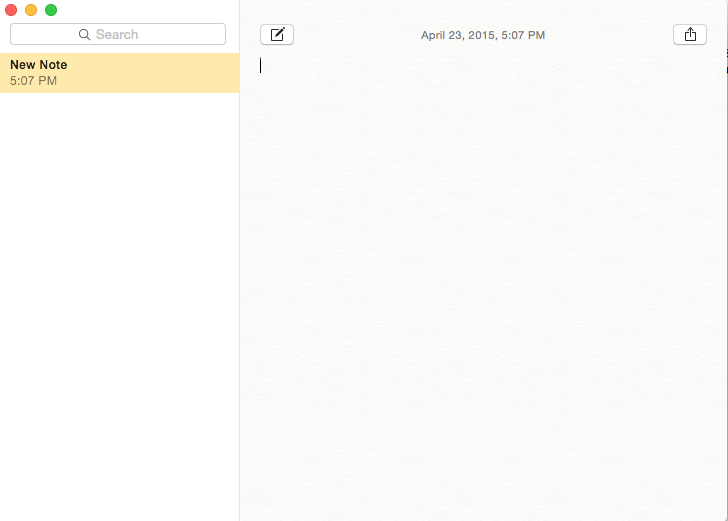 Office Related
Pages  ($20)
Apple's pages is the OS X equivalent to office & works well regarding basic documents. I typically use this to interact with .doc files & or to type up essays as it's a familiar interface & offers all the basic tools to get things done. Being an Apple product it syncs together with iCloud and has a series of apps that interact well with it from Keynote to Numbers. Pages interacts with OS X in general seamlessly & provides a great basic word processing experience for users.

Office for Mac ($7.00 monthly)
For those of you who can't escape the .doc files & windows based office environment than Office for Mac is for you.  Word 2011 is the most current version for OS X and ties in with Office 365 program. For former windows users this may be the most comfortable interface.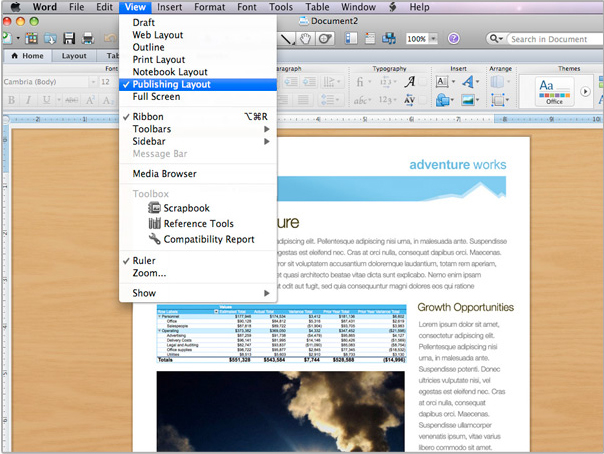 Focused
WriteRoom ($10)
WriteRoom provides a clean and simple approach to writing. Just focus on writing & thats it. An app that offers virtually no interface & allows you create the content you want to write. Just words on the screen nothing more nothing less. A great app to use when you don't want to be distracted by outside apps, toolbars, and formatting tools. I use WriteRoom now and again to compile first drafts of posts for my personal blog. Focusing on the writing first then working with other tools to worry about the formatting/editing afterwards.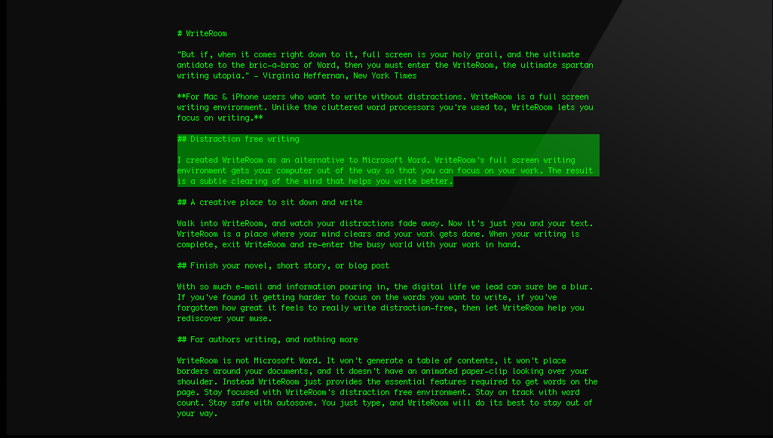 Programming Editors
TextMate (FREE)
This app is geared toward developers & programmers. It's massive support for syntax & code snippets makes it convenient to use for coders & best of all is completely free. Of course you can code in any basic text editor however this makes 10x more easier & more structured for whatever language your coding in. With the ability to manage multiple projects in tabs TextMate keeps your coding simple & organized.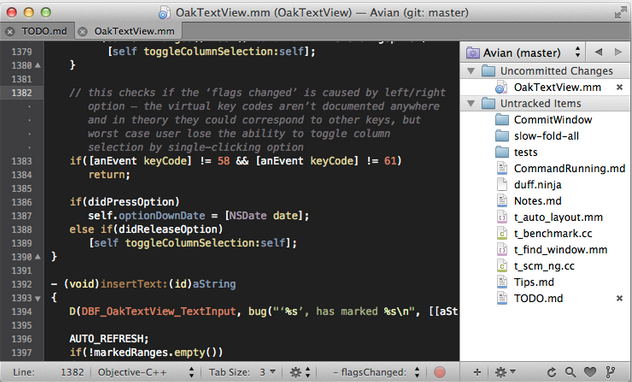 Sublime Text ($70)
On a more advanced level Sublime Text offers a sophisticated approach to a programming text editor. Packed with features from distraction free mode, split editing, cross platform and more. Definitely the premium programming editor for OS X.
Personal/Journaling
DayOne ($10)
One of my favorite apps for journaling has been DayOne. I've found myself recently recording thoughts & writing small blurbs for my own personal archive. Things that don't get published to the web just privately cataloged for me. Gathering my thoughts in a beautiful interface that displays your life logged over time in a brilliant way. Whether its a quick post or full on essay DayOne can support it. The great thing about DayOne is aside from the desktop app it has support for both iPad & iPhone.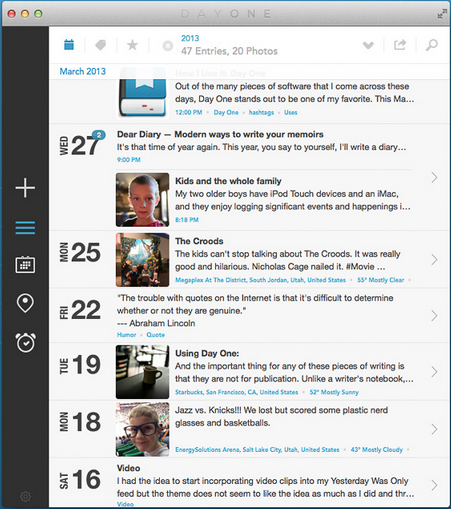 All in One/Essential for Writers
Scrivener ($45 USD)
Aside from making this content possible the folks at Literature & Latte have developed an amazing all in one editor that is Scrivener.
Scrivener provides an amazing interface that's useful for just about anything. Be it script writing, writing a book, or what have you. The great thing about Scrivener is that it has a whole organizational set of features for writers allowing you to structure, revise, and organize your thoughts in one application. What I find best about Scrivener is its studio based interface that makes it easy to access everything I need without constantly having to switch from one app to another. Simply the best and most advanced software for writers.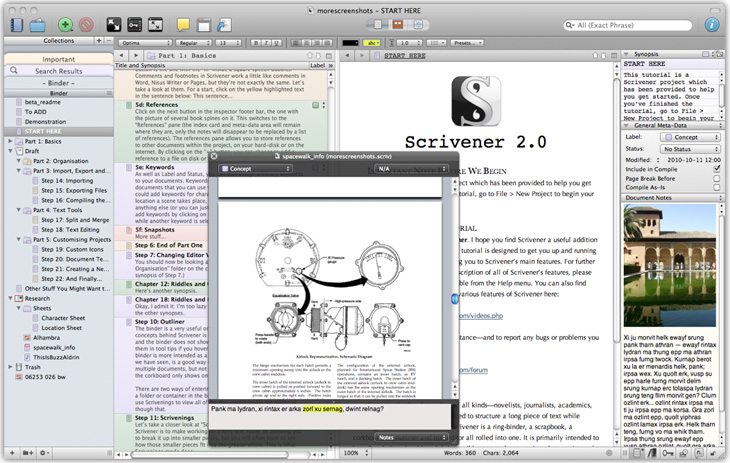 All that said keep in mind while there are a ton of text editors out there you don't have to just settle for one. Rather you can use each to your advantage depending on your usage & needs. Be sure to keep up with the series of content we'll be publishing regarding writing & other tips to improving your writing experience & workflow.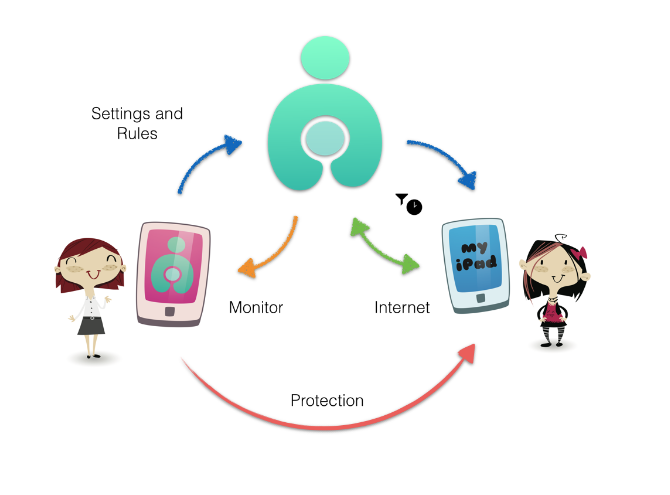 My thanks to Curbi for sponsoring the series of content we're running on web safety. Curbi provides a great application/service to manage your kids iPhone, iPad, or iPod easily. Allowing parents to Curb, Block, and Monitor your kids activities. Use it to make sure that they're safe & more importantly give yourself peace of mind knowing Curbi has you covered in the complex world that is the internet.
Video Overview:
I often get asked about tips on parental control on iOS. Parents/viewers asking how they can manage certain sites, filter material, or overall monitor their children's usage. There's some solutions built in but not to easy to find & most services out there just make it to complicated. That is until I found out about Curbi & now its easily the best parental control app for iOS that I can recommend.
Curbi is all about providing parents the ability to manage & control their kids iOS device usage & safety. It does this a seamless & easy way that anyone can set it up. The service focuses on 3 areas Curb, Block and Watch.
Curb: Your child's use of social media & time wasting apps
Block: Adult & inappropriate content
Watch: Your child's internet access with detailed reporting from Cubi
Setup:
Setup is super simple. That's one of the best things about Curbi, parents can easily set this up without any complex installs to jump through. There's a simple 2 step process to go through after setting up your account that involves installing 2 profiles on the iOS device you want to monitor. This takes literally a couple of minutes & then from there on out you can monitor the activity via the web or their Curbi app.
From there you hop into the dashboard & get detailed reports in multiple areas & can setup rules dependent on your kids and what you want blocked/curbed.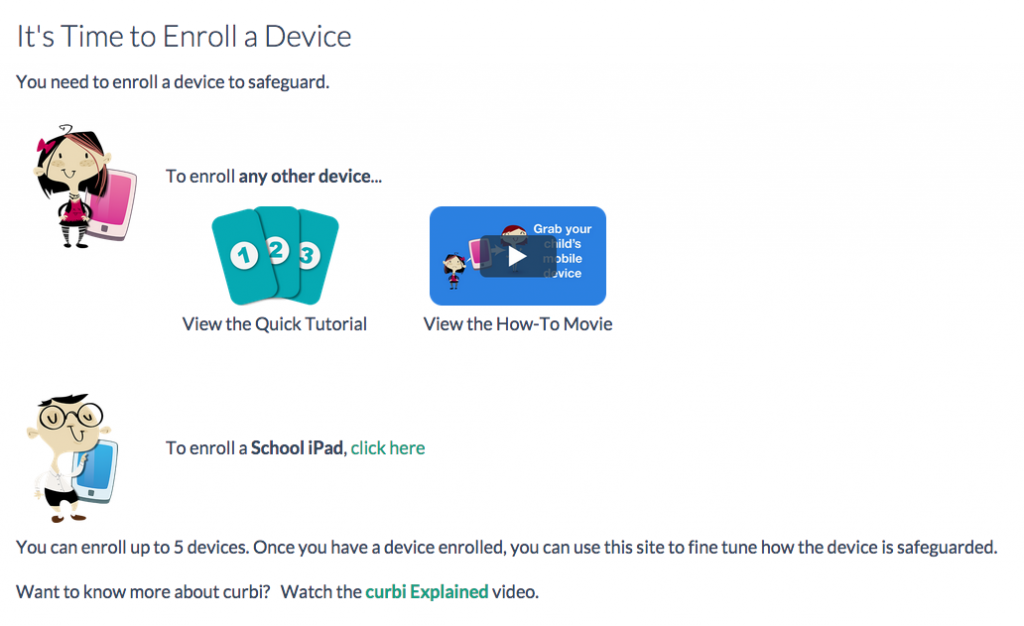 There are 3 elements to Curbi worth breaking down. The rules, restrictions, and monitoring.
Rules:
Curbi allows parents to do define rules for their children. This means you can setup content filtering & time based restrictions for your kids. A good example would be if they had a bedtime you can define a rule blocking internet access at a given time on setup on schedule. So cuts out earlier on weekdays & later on the weekends. You can easily filter out specific content on that can be browsed on the device as well. Things like social media sites, sex related sites, and or gambling sites. Giving you complete control on how you want to define the rules for your children.
Restrictions:
Restriction wise you can easily define restrictions for your kids devices. This is very useful for young children in which you can deactivate In-App purchases off the app-store saving you any future issues or unwanted charges.
Monitoring: 
Another aspect is monitoring the device in general. Get detailed reports of your kids usage as far as where, when, and how long they've been accessing certain media. This provides a great breakdown of your kids activities on a day to day basis & you can see what they may be wasting time on.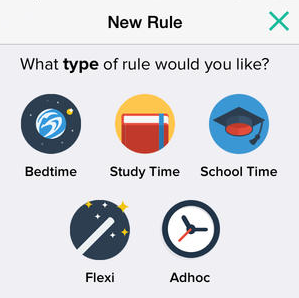 Pricing:
Curbi offers a free 14-day free trial for users to test out & see if its right for them. Beyond that it's only $7.00 a month to provide full protection for your kids. Really at the end of the day what your paying for here is peace of mind which in itself is priceless.
With the subscription you get access to the following: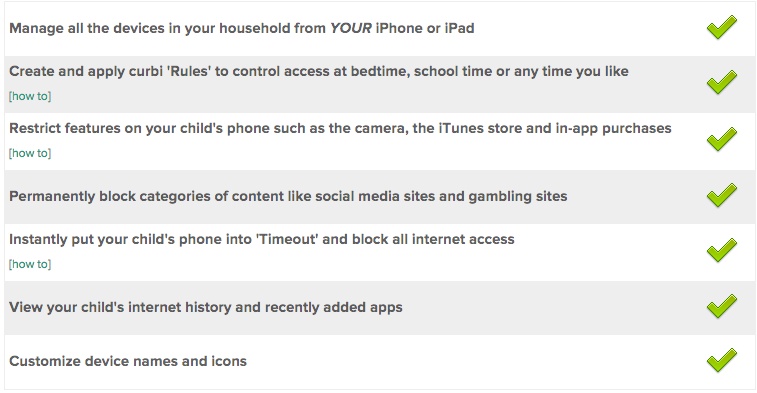 At the end of the day Curbi answers the many questions & concerns parents have about the internet & their children's activities on it. Looking at where they're spending most of their time, how much time exactly are they on their iOS devices, productive usage vs non productive and so on. All while offering a service that is super simple to use & setup. No hassles or loop holes to jump through just straightforward technology that works. Allowing parents all the controls & access with the ability to access it on their mobile devices or on the web.
Check out Curbi today & start providing a better and safer environment for your kids today.