The Site 
DigitalDojos is an independent content network owned & produced by Adrian Cauguiran. All posts & articles are there in by the opinions of Adrian. DigitalDojos aims to produce high quality content in various categories from technology to menswear & business. Above all it's a network for enthusiasts created by an enthusiast. Delivering content of value in various areas for nerds, designers, entrepreneurs, and everyday users. Essentially a network of media on my current interests & passions.  This isn't a news organization rather a place for updates on what I feel is relevant in the set categories with my views & thoughts mixed in. A "Dojo" of material for others to visit & learn about their topics of choice in this "Digital" age.
Content you'll find via DigitalDojos:
Articles/Posts/Write-Ups
Product Reviews
Podcasts
Tutorials/How-To/Guides
Video Courses/Content
Shared Articles (Link Log)
DigitalDojos is supported by it's members & independent advertisers/campaigns who make this all possible.
The Owner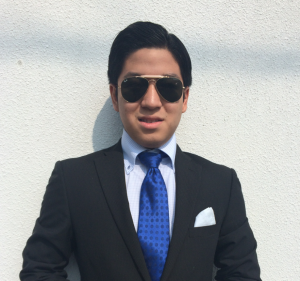 Known as "kidguru" on the internet I got my start in the entrepreneurial world very early on at the age of eleven. In the 6th grade I started a Youtube channel catered to helping people with their technology needs.  That hobby at the time eventually became the first of many businesses over the last 9 years. Simply put I'm a content creator. Aiming to deliver content of value to the same community who made it all possible. Sharing my insight, opinions, and coverage on a range of topics.  Having thus far uploaded over 2,000+ videos, 1,500+ blog posts, and dedicated over 9 years of my life to providing free content for the masses to consume. Also an avid lover of caffeine, a well-cut suit, and the ability to be constantly learning.
You can help support that work & everything I do by becoming a member of the site here.
Find me elsewhere
ScreencApp (Video Client Services Company)
Contact Me